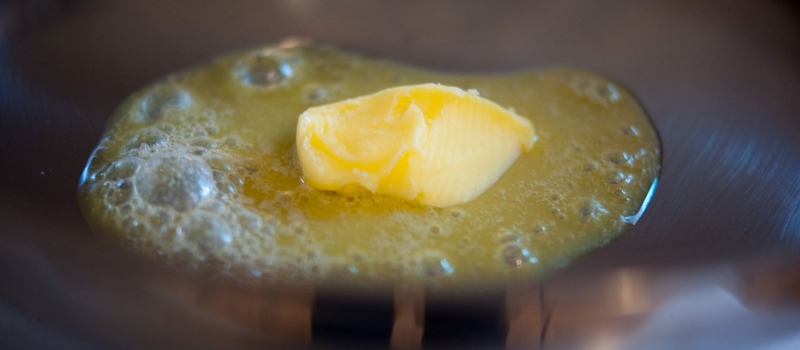 F
orget what your mama told you and grab a stick of butter.
Butter is an excellent source of vitamins (A, D, E and K), minerals (chromium, copper, iodine, manganese, and zinc), anti-oxidants (selenium and cholesterol) and healthy fatty acids (both short and medium-chain).
It has the perfect balance of omega-3 and omega-6 fats and, if sourced from grass-fed cows, contains high levels of conjugated linoleic acid (which protects against cancer and helps the body store muscle instead of fat, thankyouverymuch!).
Butter also has glycospingolipids (which protect your gut from infection) and is an excellent source of good cholesterol (news flash! cholesterol is vital for healthy cellular function, as well as brain and nervous system development. Translation? cholesterol=good).
Finally, butter contains a hormone-like substance called the Wulzen Factor (only found in raw butter and cream) that can alleviate joint stiffness and arthritis.
The Wulzen Factor also ensures that calcium is deposited in the bones rather than in the joints. The low-fat diet fad of the 70's and 80's wreaked havoc on so many, resulting in excess calcium in the joints (arthritis) and brittle bones due to a lack of calcium (osteoporosis).
When following a traditional diet, it's recommended to eat 3 tablespoons of grass-fed butter each day. I like to use butter when cooking eggs in the morning, or adding to steamed veggies for dinner. Then there's always fresh sourdough bread slathered in butter, oh my!
Another family favorite are "chocolate bugs", which are perfect when your sweet tooth strikes! Speaking of sweet tooth…did you know getting adequate amounts of fat in your diet can help curb sugar cravings? SCORE!
When I have an abundance of raw cream on hand, I prefer making my own butter in the Vitamix, but if time and supply are low, we enjoy Kerrygold Butter (which can be purchased here, but we've found the savings of buying it at Costco actually pays for your membership!)
What are some of your favorite ways to incorporate butter into your diet? Share with us in the comments below!