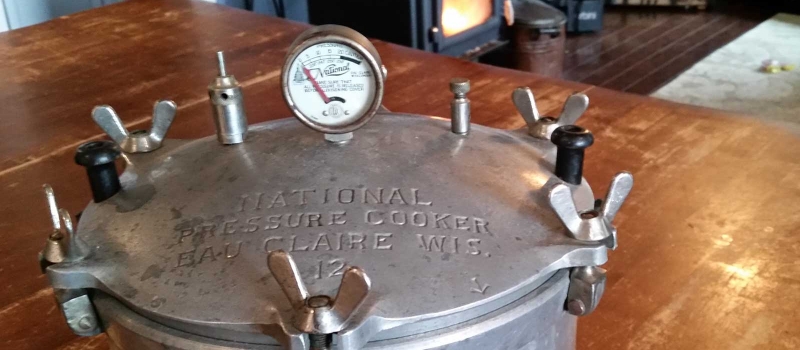 A
dopting a traditional lifestyle, namely food preparation, can appear ambitiously impossible.
Yes, there is so much to learn. Yes, it can be seemingly overwhelming. And yes, you might even feel like you can never learn it all, know it all, implement it all…but don't get caught up in all that. The only thing this will do is paralyze your efforts.
And your efforts are worth it! They will add up, I PROMISE!
Keep learning every day, keep implementing the things you've learned, and above all else, give yourself grace. LOTS.OF.GRACE.
There will inevitably be seasons where scratch cooking, fermenting, sprouting and soaking are more likely to be commonplace. Then, when busier seasons come, figure out which practices you want to keep, which are the most important to you, and let the rest fall to the wayside…for that season.
Then, when you're able, jump back in with both feet!
Traditional cooking is a lifestyle full of value and rewards. It's a lifestyle that requires diligence and perseverance, and in the end, even the extra work brings contentment. It shouldn't feel like a prison, or such a chore that all the joy is lost. The satisfaction of saying "no" to one thing, in order to say "yes" to this new lifestyle, holds rewards beyond measure.
You're not alone on this journey, there are countless websites and blogs devoted to holding your hand and walking you through this new adventure. Please, consider us new friends. We're rooting for you!
Don't worry about all you don't know, but focus on what you do know, and move forward with that! Try to pick up a new tip each week and utilize it to help you on your journey.
I have a friend who says, "I'm doing better than I was last year, and next year I hope to be doing better than I am now."
We don't have to figure it all out today.
If you're ready to dig a little deeper, then join our email subscribers, we send out a newsletter every two weeks which focus on four changes to implement each month (one change per week…not too terrifying, right?).
We'll do our best to demystify these "traditional" concepts, and hopefully, uncover the benefits these practices can add to your life. And, if lived out, by 2017 you'll have adopted 52 healthy practices in 2016 that will help you and your family, live a life "Full of Days". To catch up on past newsletters, check out our archives page here.
I'm with you, friend!