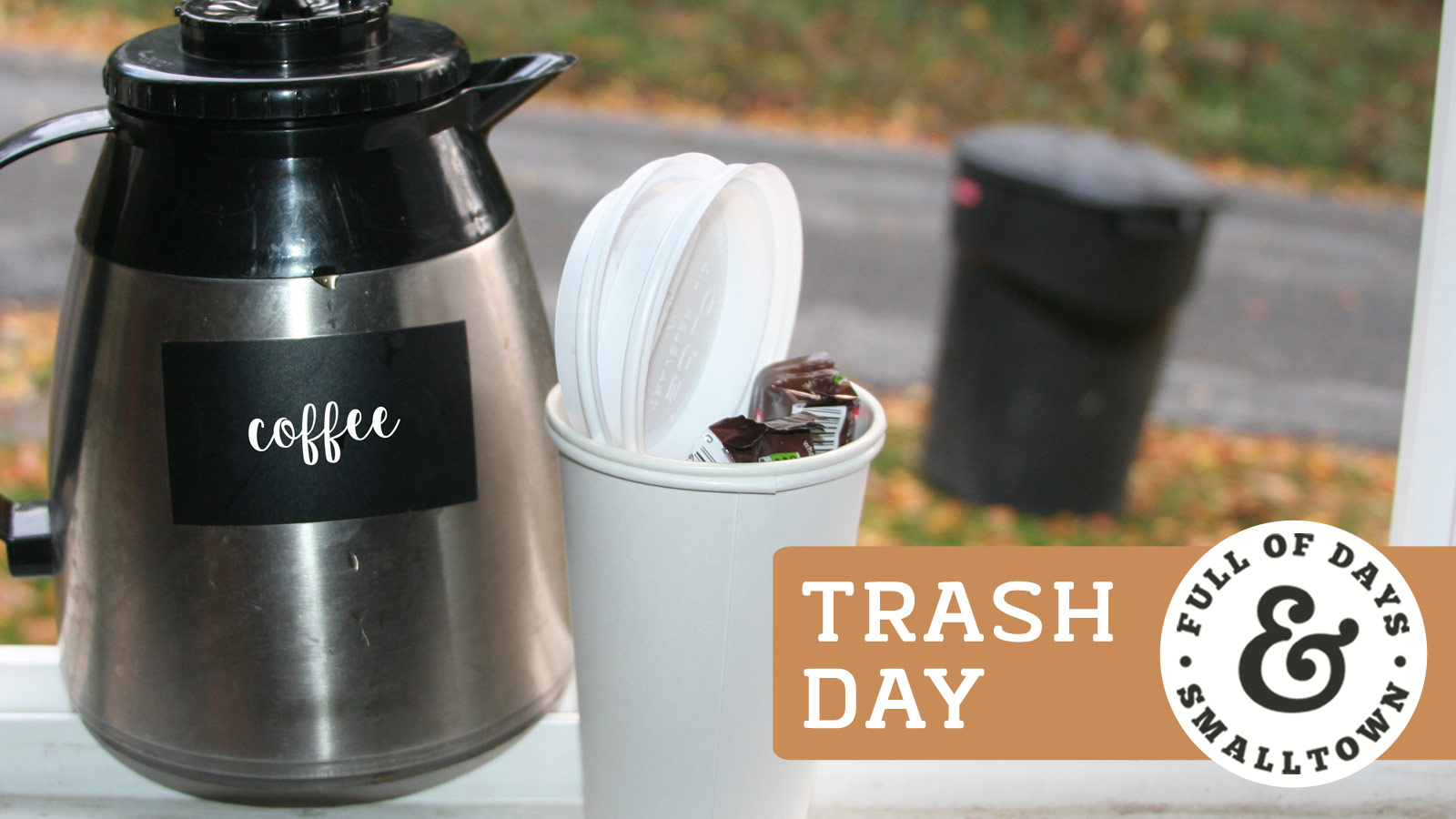 Editor's note: We posted this last winter and thought as it is getting colder, and coffee is such a great warmer, we wanted to repost this challenge.
O
n the coldest Wednesday this winter, we forgot it was trash day. Having full trash cans the day before Thanksgiving isn't the best, but also not a huge deal (Daddy/Daughter dump date!). The reason we suck is because we serve drinks to the guys who stop by our home every week and haul our garbage away. In the summer, cold drinks; in the winter, like today, coffee and cocoa to warm them up (and most of our guys prefer the cocoa!). But, on the coldest morning yet, we completely forgot – we totally thought today was Tuesday! We will make it up to them.
Please consider: If you live within city limits "in a little hometown or a big ol' city", and don't haul your trash to the dump, have you met the guys who come by your home every week to pick up the garbage? If not, find the time to introduce yourself. Even consider asking them what type of drinks they like, or maybe a favorite candy bar, and then hook them up once in a while. Maybe include a "thank you" scribbled on a sticky note. Bet they'll be surprised and it may just make their day. #intentionalacts
We have the Wednesday route in our town covered – who's got Thursdays?