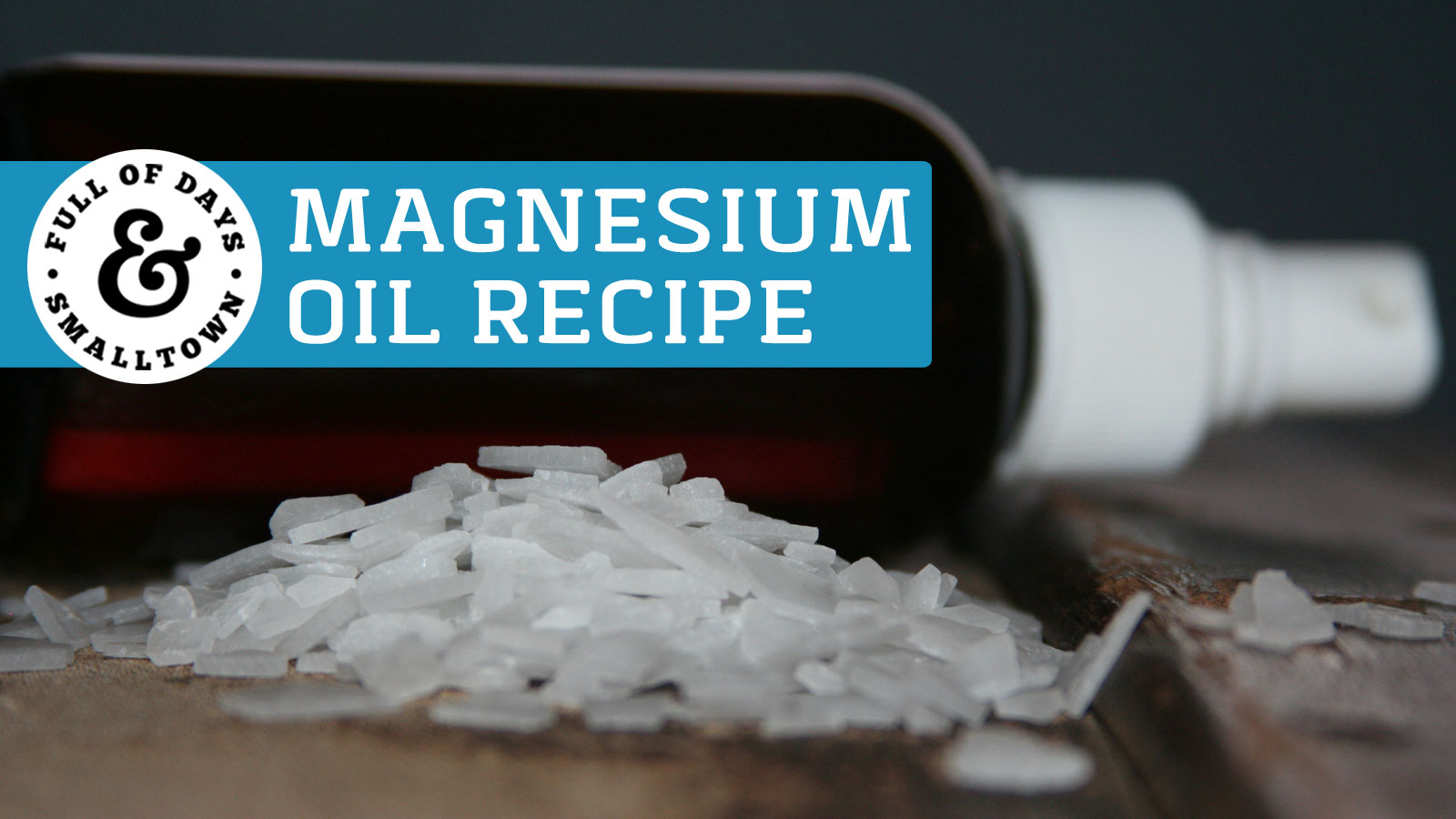 A
s we've discussed before, Magnesium is an essential mineral nearly 80% of Americans are deficient in. If you missed the post where we talked in depth about magnesium and it's benefits, check it out here. The sad truth is, even while maintaining a healthy diet, it's still possible to have magnesium deficiencies. If you find yourself in this boat, try making this simple magnesium oil spray.
Magnesium oil can help reverse deficiencies, improve calcium absorption and promote great sleep. It's easy and inexpensive to make at home, we'll show you how! I like to keep this in my bathroom to remind me to use it right before bed. We also spray it on the bottom of our kiddos feet to help promote good sleep.
Ingredients
1/2 cup Magnesium Flakes
1/2 cup boiling water*
Amber Spray Bottle
To Make: This recipe makes approximately 1/2 cup magnesium oil. If you're not interested in making your own oil, you can purchase magnesium oil here. 
* Filtered water is fine for this recipe if it will be used within about a month. For a longer shelf-life (up to six months) use distilled water.
Step 1: Boil water then stir in magnesium flakes until dissolved.
Step 2: Allow magnesium oil to cool completely before pouring into amber spray bottle.
To Use: Spritz 10-20 times on stomach, arms and legs each day. Allow it to absorb for 20-30 minutes before applying lotion. For kiddos, spray on the bottoms of their feet and on their tummies just before bed to help promote a restful night's sleep.
Caution: Magnesium oil can cause skin to itch or even burn, DO NOT use on your skin just after shaving (lesson learned!). I find the oil causes my arms to be itchy, but I'm OK using it on my stomach, even the bottoms of my feet. If you find the oil is too irritating, you can dilute with a little extra water to find a ratio that works best for you.