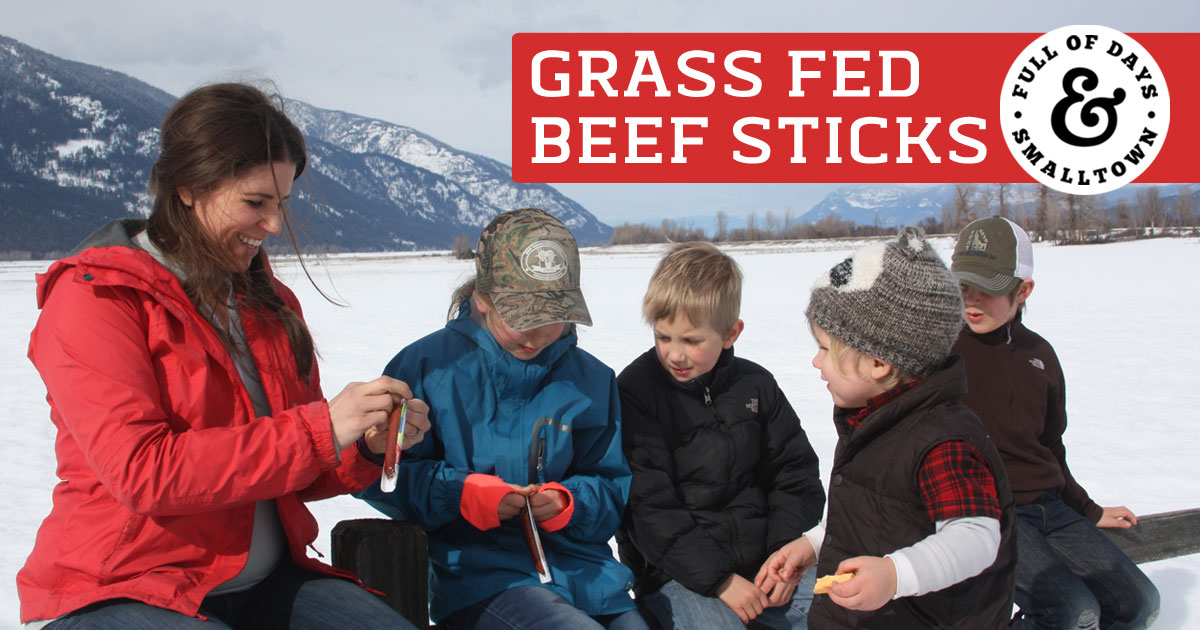 Beef Sticks – Making Healthy Convenient
We get it. Eating healthy isn't always convenient…or tasty. BUT IT CAN BE!
Life is not convenient. And I'm talking about the good stuff, the Full Days, the beautiful memories.
It's been a record winter for us…meteorologists first began referring to it as a "10 Year Winter"…biggest since 2006. But the snow just kept falling and soon it grew into a "30 Year Winter", challenging the all time record set in '96 (13+ feet of snow and schools closed for a full month!). Locals call it "A Clear Out Winter", as in, come Spring, a whole bunch of folks will put their properties up for sale and clear out for milder climates.
For us? BEST.WINTER.EVER! We played outside, snowboarded, skied, kept pushing the limits of our sledding hill, built snowmen and generally had a ball…even while learning where to put all the snow when there was no place to shovel, plow and blow it.
Continued below…
This post is sponsored by Paleovalley, however all opinions are our own. 
Thank you for entering! And congrats to the winner!

If you didn't win this time, don't be sad, we have a parting gift for you (see below for details)! Also, keep your eyes peeled for more upcoming giveaways equally as awesome as this one!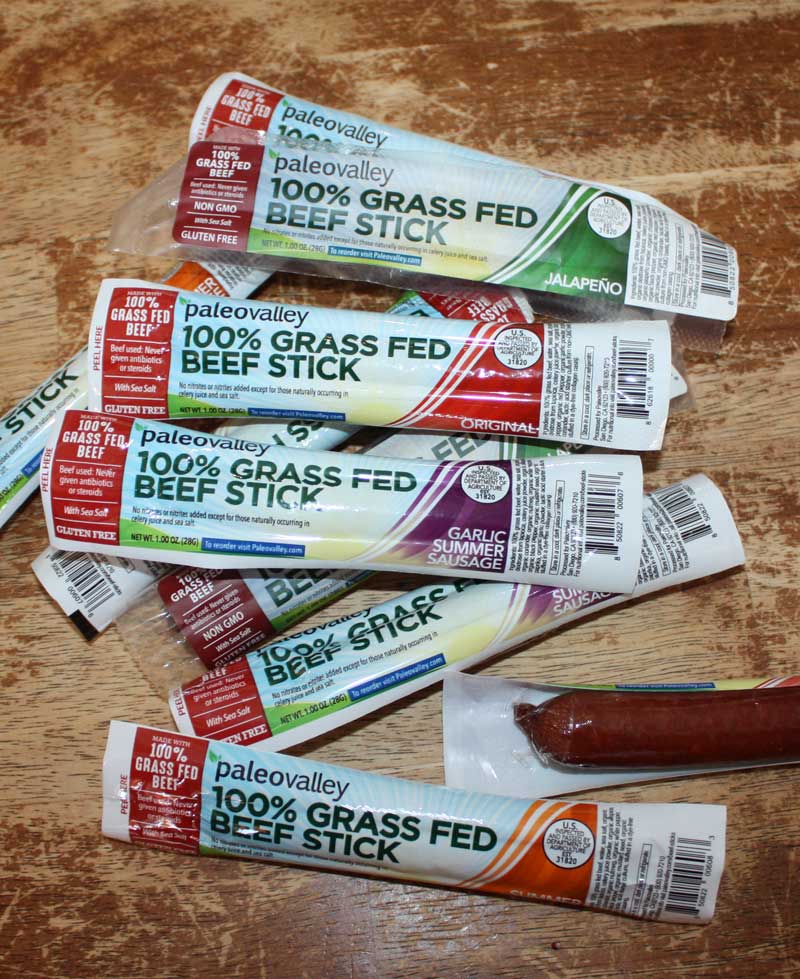 Myrtle Falls Winter Day Out

($100 Value Giveaway - Link in Comments Below) A few weeks back we just had to get out of the house - and if we would've hesitated, we would have ended up right back on the couch. So we grabbed the kids, the camera, and thankfully, a handful of snacks that included Paleovalley Beef Sticks and headed out for fun. Watch all the way to the end...the laughing is contagious! Be sure to Share the video and Click the Giveaway Link Below for a chance to win!!!

Posted by Full Of Days on Monday, March 20, 2017
Want to smile? Watch the video of the day out that inspired this post!

100% grass fed & grass finished beef from family farmers in the U.S. whose happy cows are never given antibiotics, steroids, hormones or grain.

Only organic spices are used for a delicious, savory flavor and a healthy snack minus problematic ingredients commonly found in spice blends.

Carefully crafted, avoiding all GMOs and dangerous hydrogenated oils, each stick has 0g sugar and no artificial nitrates or nitrites, gluten, soy or dairy. Most other beef sticks (even the grass fed ones) contain encapsulated citric acid, a GMO-based ingredient which is coated in inflammatory hydrogenated oils. 

Our most favorite detail is that Paleovalley takes 4x's longer to make their beef sticks than conventional preservation methods, they use natural fermentation to achieve healthier results. Each beef stick contains 1 billion CFUs of naturally occurring, gut-friendly probiotics for a convenient, delicious and nutrient rich snack.
Cabin Fever
But as Winter has pushed long, thanks a lot Punxsutawney Phil, cabin fever has grown.
Side rant…Generally I love the whole Facebook Memories thing…you know, when Facebook drops a "one year ago today…two years ago today…" pin in your feed. This year, Facebook, you're NOT helping. A year ago this time we were already in t-shirts and slippers…and there was this strange green all over the ground. This year…not so much. Rant over.
At this point, just getting out has become inconvenient. Our high mountain road "daycations" are impassable and the snow on our normal hiking trails is too deep for our younger kids. Ever had one leg break the surface of the snow and plunge into 2.5 feet of deep wetness? With a 2 year old on your back? Yeah, fun! But getting out to play…that's where the memories await.
Life isn't convenient. Family outings. Eight hour work days that morph into 10, 12, 14 hours. Any day where plans go sideways and the best you can do in the moment is adapt. These days, they are coming and we all know it. Today, next Tuesday, a month from Friday…they're inevitable. So we're always looking to make them easier, because these are the Full Days, where the beautiful memories wait.
Getting Out Made Easy
Recently we dragged the kids, and ourselves, out to Myrtle Falls (did you see the video? Be prepared to smile!). It's an easy hike, no matter the season, that gets us out and playing.
What helped, was being able to head out the door with a handful of easy snacks. Some water, a few apples, slices of cheese and a fist full of beef sticks. The day would've been over before it began had we stopped to pack a lunch. And it would have been doomed for failure if we hadn't thought about food at all.
Beef Sticks
Beef sticks are a huge hit in our family…one of those snacks that everyone smiles at when pulled from a back pack. In the past, friends have blessed us with homemade, slow smoked beef sticks, which always make convenient snacks for our family outings and for my long work days (have I mentioned I get "hangry"?). However, these goodies that we get from friends NEVER last long (cause we eat them so fast) and their availability isn't consistent.
Paleovalley
Thankfully, we stumbled upon Paleovalley. As individuals, and for our family, we want to eat the healthiest, tastiest foods and products that we can find. Paleovalley is committed to producing products that are 100% healthy…and yep, they make Beef Sticks!
Summer Sausage, Garlic Summer Sausage, Jalapeno, and Original flavors – all made from 100% grass fed beef raised in the U.S.A. and naturally fermented (read: no preservatives). Remember how I mentioned that our friends "slow cooked" their sticks? Well, Paleovalley takes their time as well. Their natural process takes about 4 times longer than the cheaper, less healthy method used by other companies.
Paleovalley Beef Sticks check all the right boxes for our family. As for the flavor? Take our word for it now, but all it will take is one bite to agree! Me? Summer Sausage is my favorite. Kelsey (who loves spice and a little kick) was all about the Jalapeno flavor. And the kids? They fought over them all…except the last beef stick…which somehow ended up in my jacket pocket for later!
30% Off Your Purchase!
Paleovalley has graciously extended an amazing discount of 30% off your next order of beef sticks exclusively to Full of Days readers! So, if you're sad that you didn't win the giveaway, then you'll smile knowing you can order these awesome snacks at a 30% discount (for a limited time only!).