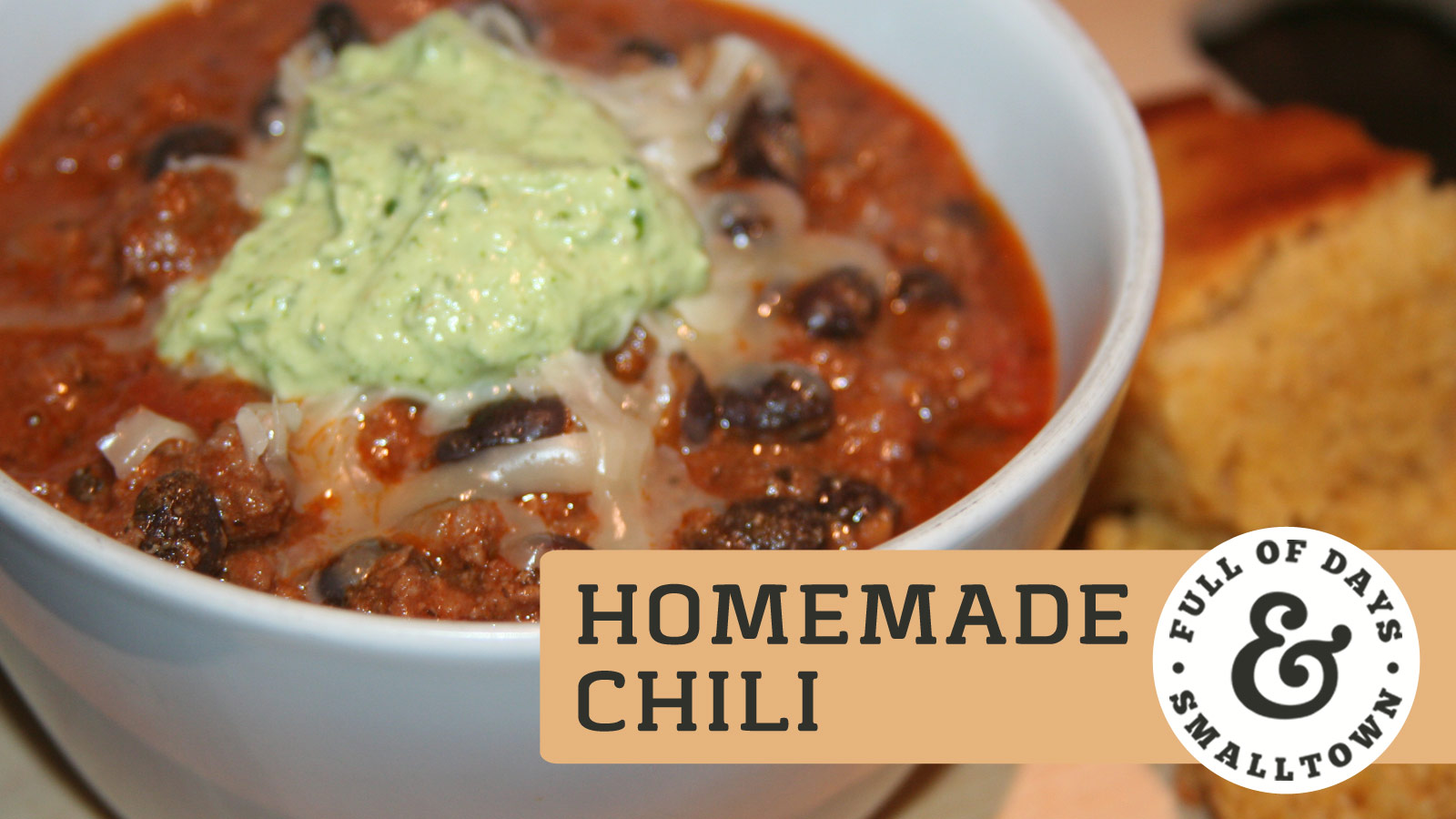 T
his may not have won first place at the recent chili cook-off we attended…but who can compete with Charlotte's elk chili? In reality, both the winner and I agreed our recipes tasted quite similar, but mine has bell peppers, and this just isn't a flavor everyone loves. For that reason, feel free to adjust the recipe to suit your taste. And if you have ground elk in your freezer, by all means, use it in place of the beef!
This chili is thick, chunky and meaty. It's not "soupy" at all. The Hubs says there has to be more meat than beans to make a chili great (purely preferrential, but I tend to agree) so adapt this recipe as you see fit. Don't like bell peppers? Leave them out! It's my personal opinion that when you start with the right ingredients, it's hard to mess chili up, even when taking your own creative liberties.
Ingredients
4 Tbs. Avocado Oil
1 Onion, diced (we used yellow)
1 Bell Pepper (red or yellow)
1 Jalapeno (optional)
4 Cloves Garlic, minced
1 1/2-2 lbs. Ground Beef
2-4 cups bone broth
1/4 cup Worcestershire
1 Tsp. Garlic Powder
1 jar (28 oz) Crushed Tomatoes
1 can (14.5 oz) Fire Roasted Tomatoes
1 jar (12 oz) Tomato Paste
1/2 cup cooking Sherry
2 Tbs. Chili Powder
2 Tbs. Cumin
1 Tbs. Coconut Sugar
1 Tbs. Dried Basil
2 tsp. Paprika
1 tsp. Sea Salt (more to taste)
1/2 tsp. Dried Oregano
1/2 tsp. Black Pepper
1 can Kidney Beans
1 can Pinto or Black Beans
Toppings:
1 cup Sour Cream
1/4 cup Cilantro
1 tsp. Cumin
Cheddar Cheese
To Make: This recipe is adapted from a recipe by Danny Jaye, he likes to add a bottle of beer to his chili instead of the bone broth…we haven't tried it yet, but if you do, let us know how you like it. The cilantro-cumin sour cream really makes this recipe a winner, so don't skip it! And as always, use organic ingredients whenever possible.
Step 1: Chop and prepare all veggies and open all your cans/jars (this just saves time later on!). 
Step 2: Heat oil in a large pot over medium heat. Cook and stir onion, bell pepper and jalapeno until soft, add garlic during the last minute of cooking (burnt garlic is no bueno).
Step 3: In a separate pan, cook and crumble ground beef. Add Worcestershire sauce and garlic powder to the meat and stir to combine. Add bone broth (or beer if using instead of bone broth) and continue to cook for an additional 3 minutes. Add beef to onion and pepper mixture.
Step 4: Stir in crushed tomatoes, fire roasted tomatoes, tomato paste and cooking wine to the pot. (If you happen to have a surplus of fresh garden tomatoes, as we did this week, you can chop and add them to the chili in place of the crushed tomatoes.)
Step 5: Add chili powder, cumin, coconut sugar, basil, paprika, salt, oregano and black pepper. Stir well and bring to a boil, then immediately reduce heat to medium-low (or transfer to a crockpot).
Step 6: Cover and simmer for 1-2 hours.
Step 7: Meanwhile, place sour cream, a big handful of cilantro and cumin into the blender, whiz together until combined. Refrigerate until chili is ready to eat.
Step 8: 30 minutes before you want to eat, add kidney and black beans to the chili.
To Serve: Ladle chili into bowls, top with grated cheddar cheese and a dollop of cilantro-cumin sour cream. For a real show-stopper, pair this with Grandma's Buttermilk Cornbread Recipe!
If you're making this recipe for a chili cook-off, don't forget the cilantro-cumin sour cream or you may not win first prize! (I tease, but seriously, I really don't like to lose…just ask The Hubs!)