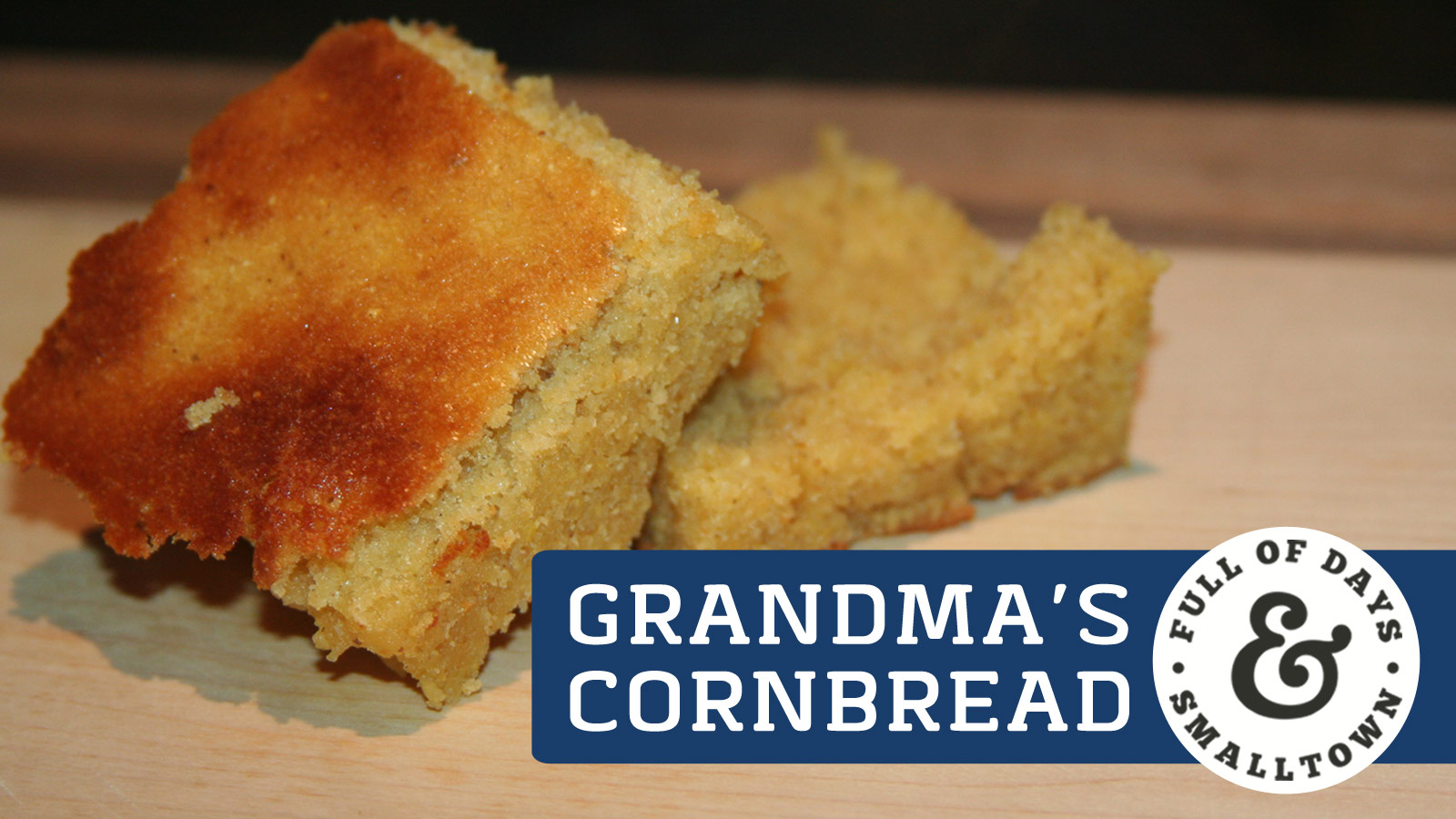 Grandma's Buttermilk Cornbread
The last cornbread recipe you'll ever need! Just sweet enough and the perfect side kick for chili, soups, stews…
I'd be lying if I said I didn't love bread. More precisely, I love sweet breads…not those kind, although I did have fried sweetbreads that were finger lickin' good…but I'm talking banana bread, zucchini bread, pumpkin loaf bread and cornbread (among about a zillion others).
Honestly, I'd pass up Salted Brown Butter Dark Chocolate (this brand is the bomb, by the way) for a dessert of hot cornbread, smothered in butter and drizzled with honey.
Excuse me while I wipe my chin!
This is also, unequivocally, the best accompaniment to our homemade chili. So gather up your supplies and get baking!
Sure as cornbread goes with greens, you're the answer to my dreams." – Southern Sayin'
* If you don't have access to organic buttermilk (it's near impossible to find!) you can make your own substitute by mixing one cup milk and 1 Tbs. vinegar. Let sit for 5 minutes and use in place of buttermilk.
** Because this recipe doesn't have a soaking time, I recommend using sprouted flour to help keep your gut strong and healthy.
To Make: This recipe has been handed down from generation to generation that I actually don't know where it originated. But any recipe with the name "Grandma" in it MUST be a winner, and this one is no exception! 
Step 1: Preheat oven to 375℉ and grease an 8×8 inch pan with butter or coconut oil. (I like to double this recipe and use a 9×13 inch pan.)
Step 2: In a stand mixer, cream together butter and honey. Add eggs, one at a time and beat well.
Step 3: Combine buttermilk and baking soda, then add to mixing bowl.
Step 4: In a separate bowl, whisk together cornmeal, flour and salt. Slowly add to mixer and stir until just combined (you want a few lumps to remain). 
Step 5: Pour batter into prepared pan and bake for 30-40 minutes until a toothpick inserted into the middle comes out clean. Do not over-bake! 
Slather with butter and drizzle with honey hot from the oven. This cornbread is fluffy and moist and a perfect companion for our homemade chili recipe. Enjoy!