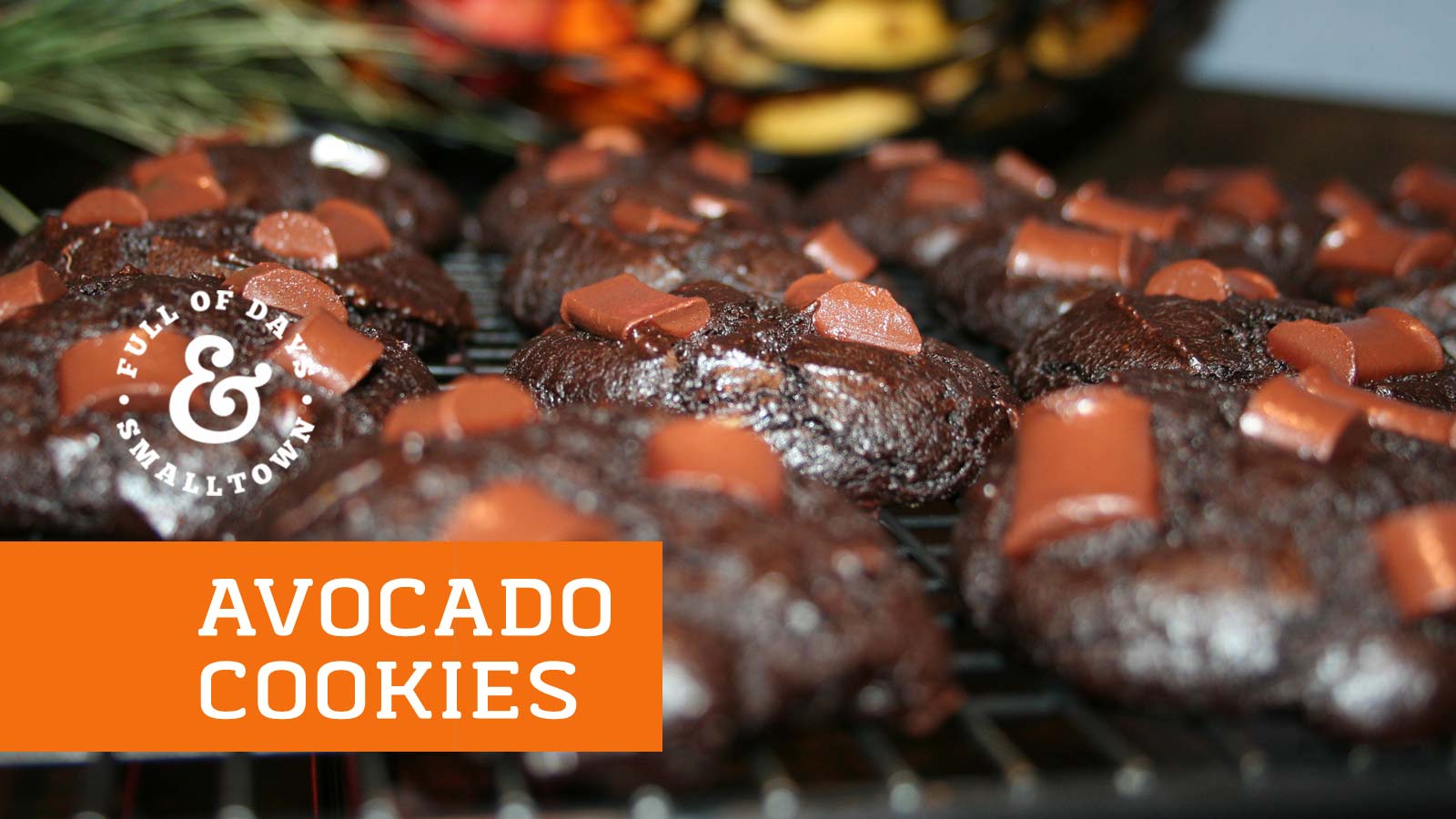 Guiltless Double Chocolate Avocado Cookies
The ingredients may not say "cookies", but the taste certainly does!
Don't be fooled by the name, these cookies are amazing! They're not one of those "healthy" recipes where you have to close your eyes, spin around three times and only then do they vaguely resemble something sorta like a cookie. These babies are also gluten, grain and dairy free so they're friendly for everyone!
If you're a lover of chocolate, and I mean chocolate…then these are the cookies for you! They're flourless, butterless (not that I have anything against butter!) and refined sugar free. These cake-like gems will cure even the fiercest chocolate craving and you'll definitely want that ice-cold glass of raw milk standing by.
He showed the words "chocolate cake" to a group of Americans and recorded their word associations. "Guilt" was the top response. If that strikes you as unexceptional, consider the response of French eaters to the same prompt: "celebration."  – Michael Pollan (In Defense of Food: An Eater's Manifesto)

Double Chocolate Avocado Cookies
Ingredients

2 ripe avocados (about 1.5 cups)
1 cup coconut sugar
2 eggs (preferrably farm fresh)
1 teaspoon vanilla extract
1 cup cocoa powder
1 teaspoon baking soda
1/2 teaspoon salt
1/4 cup chocolate chips (we like Enjoy Life for dairy free or Lily's sugar-free brands)
1/2 cup chocolate chunks, optional (we like Enjoy Life Mega Chunks).
Details

Prep Time: 15 minutes
Cook Time: 9-12 minutes
Total Time: 24-27 minutes
Yield: About 2 dozen cookies
Directions
Preheat oven to 350°F and line a cookie sheet with parchment paper.
Halve the avocado, remove the skin and pit, then cream together the avocado and coconut sugar until smooth using a stand mixer (or food processor).
Stir in the chocolate chips.
Place by rounded tablespoon onto parchment paper. This cookie scoop makes the job simple and ensures all cookies cook evenly.
Top cookies with 2 or 3 mega chunks and bake for 9-12 minutes.
Remove from oven and let sit 2 minutes, then transfer to a wire rack.
We made this cookie recipe into a small cake for my son's first birthday. Simply butter a ramekin, add 1/3 cup batter and bake at 350℉ for 20-25 minutes, or until a toothpick inserted into the center comes out clean. It was a hit with him and I was happy knowing his cake was full of healthy fat! #momwin