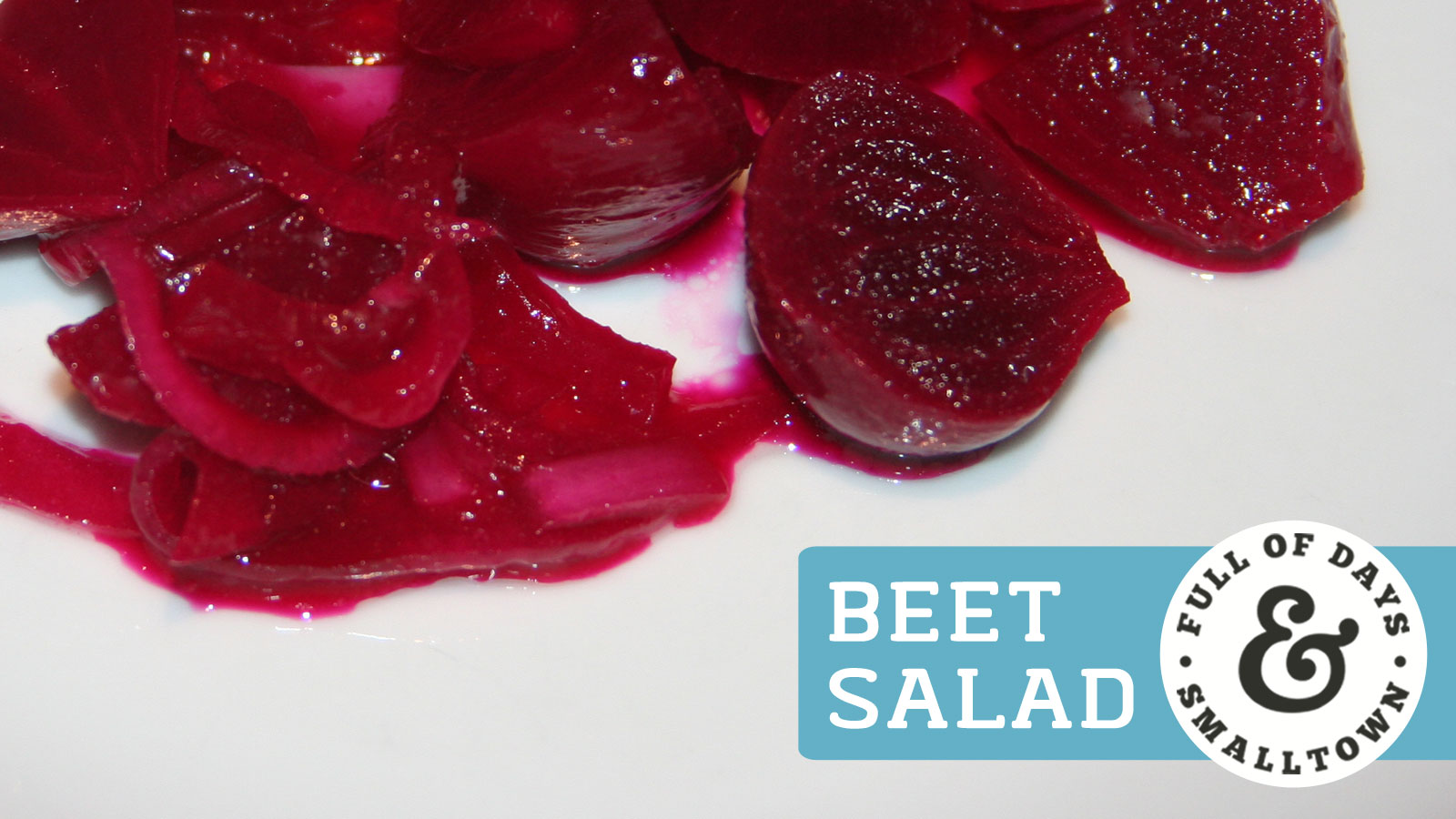 B
eets are a new love for me. For years I assumed I hated them, having only tried the canned, pickled variety, I thought they were mushy and disgusting. Never had I tried boiled beets, sliced then sauteed with onions, balsamic vinegar and topped with feta cheese…OH MY! Never thinking I'd find another recipe I loved quite as much as that, I went to lunch at our local Organic Bistro where they served up a tangy vinaigrette beet salad.
Last week as I was clearing out the remaining bounty of my garden, I boiled up a pot of beets, sliced them up and marinated them with some onions and vinegar. This is now among my favorite side-salad recipes and I hope you'll enjoy it as much as I do!
Ingredients
5 large beets
1/4-1/2 red onion
1/2 cup rice vinegar
2 Tbs avocado or olive oil
2 tsp coconut sugar
1/2 tsp sea salt
To Make: Prepare your beets ahead of time by trimming stems and boiling them until fork tender. Run beets under cold water and peel skins away by rubbing between your hands.
Step 1: Thinly slice onion and chop or slice beets. Place into a large bowl.
Step 2: Combine vinegar, oil, sugar and salt and pour over beets.
Step 3: Cover and refrigerate for two hours, tossing two or three times to allow vinegar to coat all pieces.
This recipe is tangy and delicious! If you've never tried beets, it's a good one to start with (or the sauteed balsamic recipe mentioned above!)…but do know that beets can and will stain your clothes, counters, table, carpet…you get the idea!