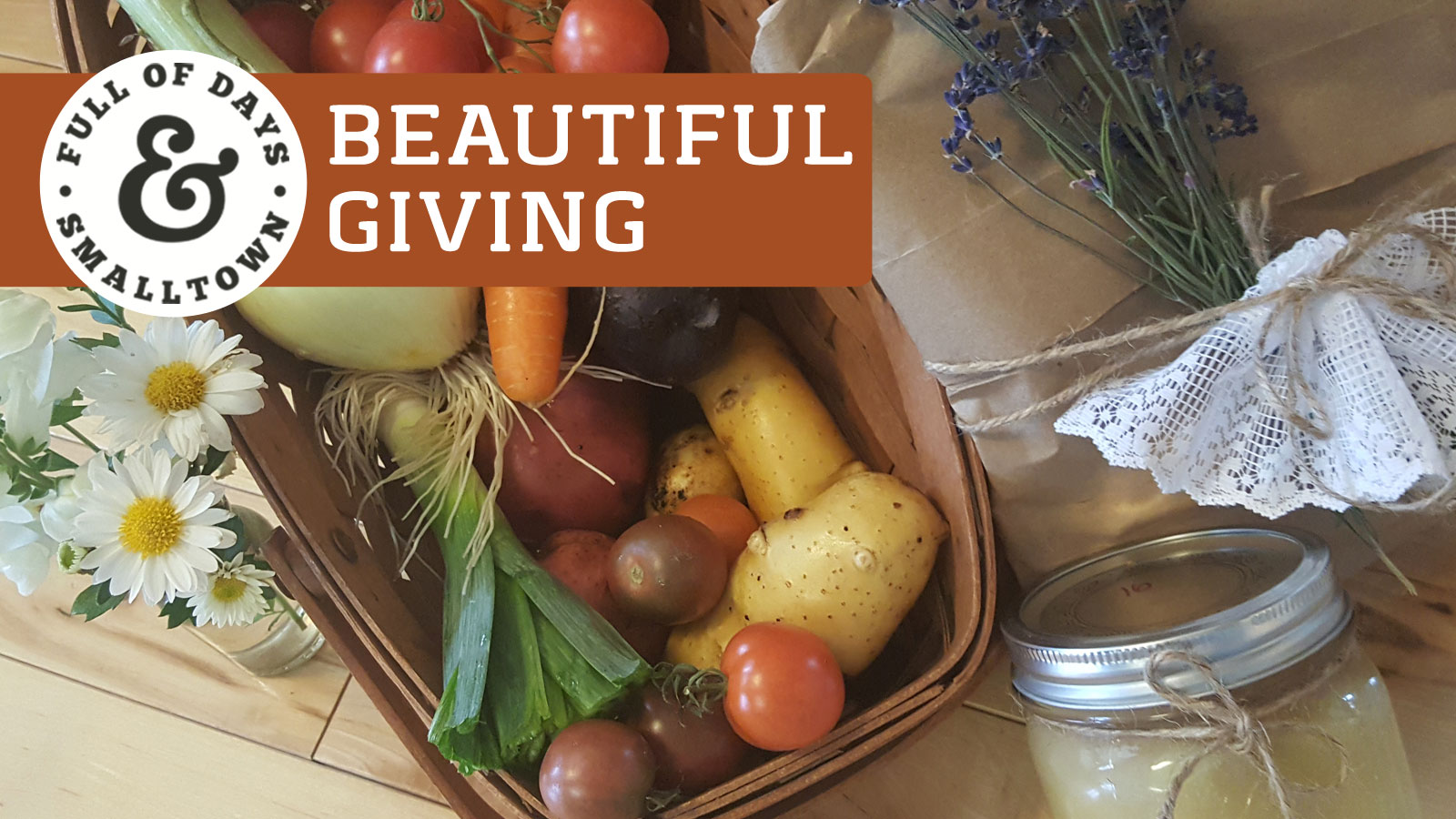 I
grew up watching my Mama give, she gave unconditionally. She gave of her time, her energy and her talents. I can remember the "craft table" set up for weeks prior to Christmas, with her latest creation spread across the table.
One year she made beaded Christmas bells. They were little miniature bells, made out of beads and strung on fishing line. Now remember, this is in the days before Pinterest and Amazon… She carefully researched and planned out all the supplies she would need, because it required a 2 hour trip to the craft store.
She tediously pulled those beads into place, and had the patience to teach my brother and me. I think my brother's ornament turned out much better than mine, if my memory serves me correctly. After she was done, she tied one bell onto each gift basket she made for the neighbors, friends and family. My mama knows how to give. She gives without thought of herself, only the recipient. She gives selflessly, sometimes until it hurts…she is the perfect giver!
Watching my mama give taught me about giving gifts. I love to give gifts, mostly handmade, genuine (and sometimes corny) gifts. While growing up, I had an Aunt who would send me gifts; I always looked forward to gifts from Auntie Gwennie. Actually, I looked forward to seeing how she wrapped the gift. Her paper always had the perfect crease, and her tape was even and exact. Oh, and I must not forget the tissue paper. AFTER I unwrapped the outside the tissue paper covered up the treasure that lay inside. Yes, my Auntie Gwennie knew how to wrap a present. So she taught me about presentation…
Gift giving beautifully is simple. REALLY it is. This week I made a scarf for a friend, she knew I was making it. I crochet, yet another heirloom handed down from my Mama. Since I crochet, I have a yarn problem.
Yes, my name is Tammy and I have a yarn problem…I collect it for that next project. I was in the yarn aisle of a big crafting store and saw this beautiful purple, the color of royalty, and I thought of my stunning Greek friend. Oh, this color would be perfect for her. That was last fall. I felt prompted to make her something this week, so texted her and she went to Pinterest to find the perfect pattern. She found a lovely long cowl pattern and I started to crochet.
In case you haven't caught on, I am horrible at surprises. I can't help it, I love to give gifts, but not surprise gifts! So my sweet Greek friend knows about her cowl, but she doesn't know how I am going to present it to her.
Here comes the simple part! Presenting a beautiful gift, for this one, I just went to the drawer in my kitchen and pulled out 2 small lunch bags. I then ran upstairs and grabbed some twine and an old piece of lace out of the craft room, and tape and scissors from the desk drawer… presto! Ready to wrap a gift.
Step 1: I cut open the brown paper lunch bags, placed the cowl in the middle and taped it up. I must admit I am not the precise taper that my Auntie Gwennie is, but I get the job done.
Step 2: I strung the twine through the lace, in order to gather it in the middle, then wrapped the twine around the gift, and tied a little bow.
Step 3: I had picked some of my lavender earlier in the week, tied twine around it and let it dry, the perfect addition to add color. I tucked the lavender in behind the lace.
Voila, a beautiful gift, given with love.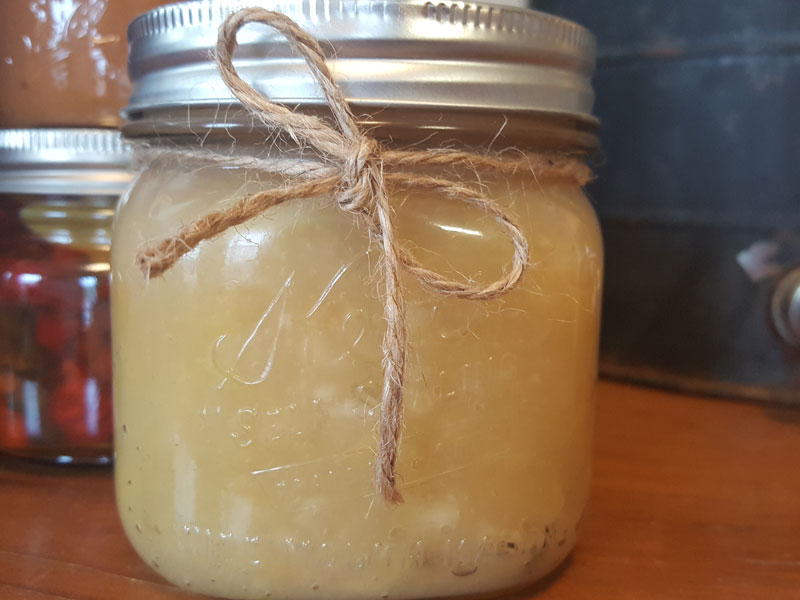 It doesn't matter what your gift may be, a meal cooked for a family can be presented beautifully with a vase of fresh cut flowers. A basket of produce harvested from your garden can be washed and ready to eat once given. A jar of applesauce can have a twine bow tied around the top. A package sent with love from far away can have tightly pressed corners, taped perfectly, with tissue paper inside covering up the treasure.
Whatever the occasion, whatever the gift, it can be presented beautifully, with a few simple items from around the house. Learn a valuable lesson from my Mama: give. Give from your heart, give of what you have, it doesn't have to be fabulous to be beautiful.