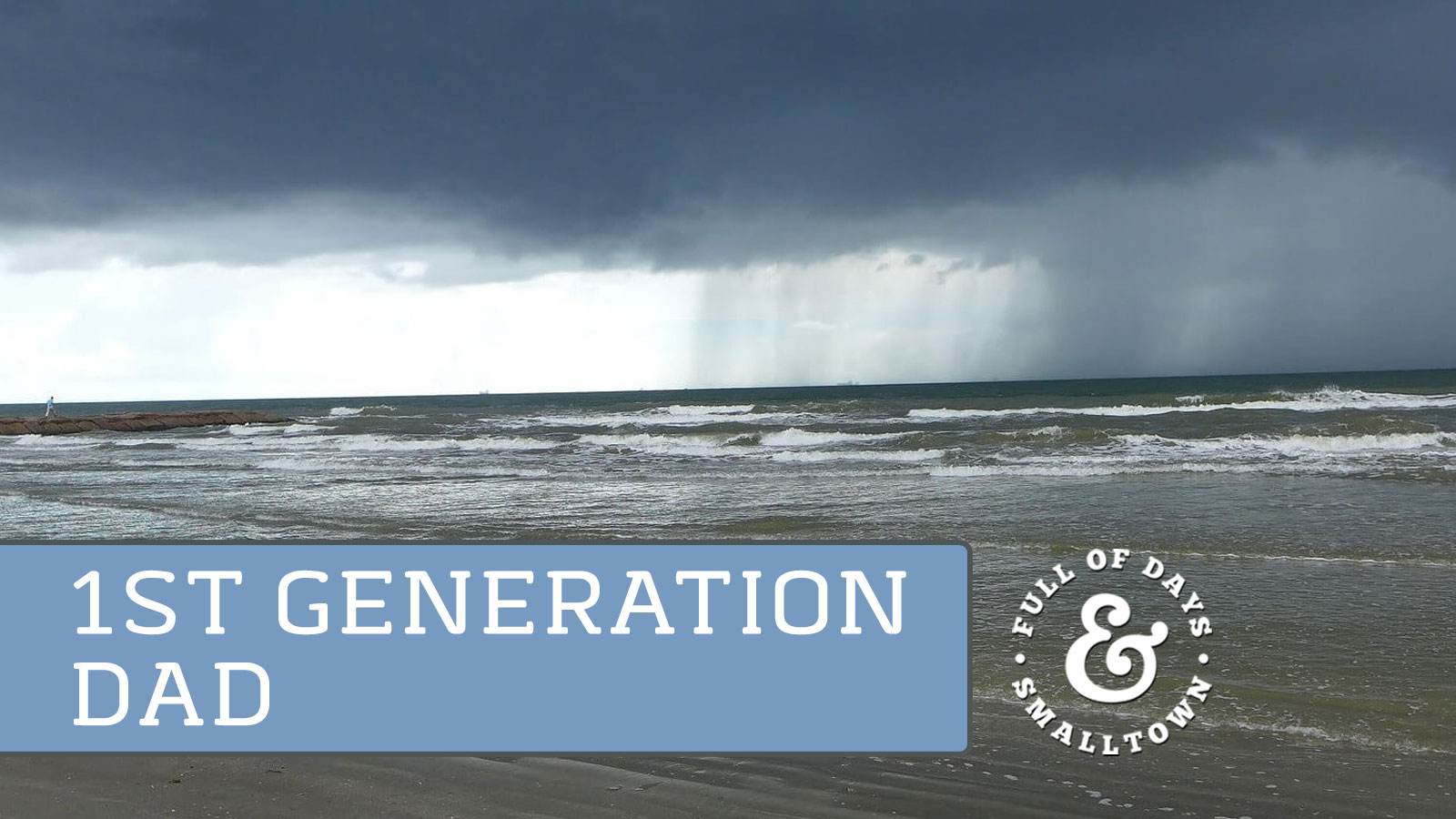 T
wo movies that occupy my top ten list were born from the same family – the Malloys. The first being "180 Degrees South", an adventure film, directed by Chris Malloy, chronicles a cross continent trip by Jeff Johnson. A similar adventure, ventured decades earlier by the founders of The North Face and Patagonia, serves as the inspiration for the film.
"I'm drawn to open country. It's where everything becomes clear, where the world makes the most sense. When I put myself out there, I always return with something new. A friend once told me: The best journeys answer questions that, in the beginning, you didn't even think to ask." – Jeff Johnson
In moments of raw honesty I get this – that I don't know the questions to ask, I can't even formulate the sentences. About the voices I can not hear, about being a husband, questions about being a Dad. When I look into the faces of my children, and imagine the open spaces of their future, the questions begin to come, the seemingly obvious ones now, hints of the complexity to come. This is the inspirational dialogue for 1st Generation Dad, the spark for catharsis. Questions about my past and about the present, about what to hold onto, to build on. About acknowledging the negatives that will always be there, part of who I am, what is not to be made straight, about how to rein the influence.
"Come Hell or High Water: The Plight of the Torpedo People", directed by Keith Malloy, is the second film. "First in, Last Out" goes the tagline of a movie trying to communicate what can only be experienced firsthand; the pure joy of body surfing.
Ask my wife about how I act while body surfing, adolescent laughter is sure to ensue. Listen to her describe how a 3-5 foot shore break instantly transforms me into a carefree six year old bundle of energy. Getting barreled in the biggest closeout sets, doing front flips over incoming waves, and hours later, having saltwater pour out of my nose and straight into my post-session Shrimp Bahia Bowl (corn tortillas!) at Don Bravo's…pure elation for me!
It was the affinity for these two films that made this Social Media post catch my attention, leading to Yeti's "My Old Man" mini-film series. I recognized fellow Kamaaina, Shane Dorian, so I watched that installment first. Then, as a boy with Texas blood flowing through his veins, and a love of burnt orange, it was former UT wide receiver Jordan Shipley's unique quest that caught my eye (different…but honest). "Last Best Man" was a title enough to watch (and inspiration for a future post), and just for research purposes I ended with "Made in Driftwood", about Yeti Founders Roy and Ryan Seiders. Having my fill, and needing to get back to real work, I noted film No. 4  "Anchor Point" and clicked out.
Parental Note: There are brief instances of strong language in many of these short films.
It was boredom that brought me back, hours later, to watch the film that inspired this particular risk.
"Anchor Point" is about J.T. Van Zandt and his thoughts on growing up the son of a gifted, flawed and absent father. It's his thoughts on facing the present realities of becoming a father and a man.
I imagine a stormy day along the Gulf Coast, south Texas, the kind of day that sends even locals indoors to order crawfish casserole and Red Fish (with wine and apples). In the sweltering heat I happen upon J.T. and buy him lunch. We start with the weather and work our way to more valuable topics, many that we would be agreeable to disagree on. But on a number of ideas we would agree, a number I would be thankful to him for risking to share.
"I think my dad did the best he could. But the one thing he wasn't great at was just coming home and being happy".
My own father didn't teach me to replace the power steering injection hose on my truck, but there are YouTube videos to guide me through the task, and good friends to come to the rescue when I just can't contort my forearm to thread that last hidden nut. There are a thousand life skills that my own father didn't teach me, but as an adult, as a man, I can figure out on my own, or find answers to from other sources (thank you to all of the people who seem to grasp this about me and are always there to help, no charge required).
But then there's this: how do I deal with the dark reality that what I did learn from my dad, the common denominator to lessons he passed on, was how not to do things?
I came to grips with this years ago. I harbor no bitterness towards my dad. Ironically, a lesson that may have been biologically inherited; the ability to assess and move on. I get that my dad didn't have a great dad himself, no disrespect to him or his, but also no avoidance.
"All of us, and different generations before us, maybe they weren't perfect, maybe they weren't supposed to be perfect".
Perfection isn't a standard to hold anything against in this world…on this we agree, none of us are to be it. It's in the imperfections where we recognize each other, relate to one another. Along with this, reasonable folks can also agree on; we are responsible for our choices, and the resulting ripples.
"…having a great mother is one thing, but a son needs a father to kind of develop a path, lay it out in front of them. And all I learned about my dad's path was I didn't want to be that way."
For joy, I described the instantly transforming power of body-surfing…I had some of you at "body-surfing". (Hey you, the one mind surfing crystal blue and green caverns at Makapu, Sandy's, Wind & Sea or Marine Street, come on back!). Others of you, no matter how developed your imagination may be, will never taste the salt, see the blue room of a barrel, hear the world go silent when the lip moves ahead of your head, or smile as you wash sand out of every body crevice after the session of your life (which every session is recalled as such). This is not a knock on you, it's instead a nod to the experience – you have to have "been there, done that" to relate.
The same goes for growing up with an absent father.
Hearing "T, you can do this…", "Jason, you can do this…" even once could have set a path for life.