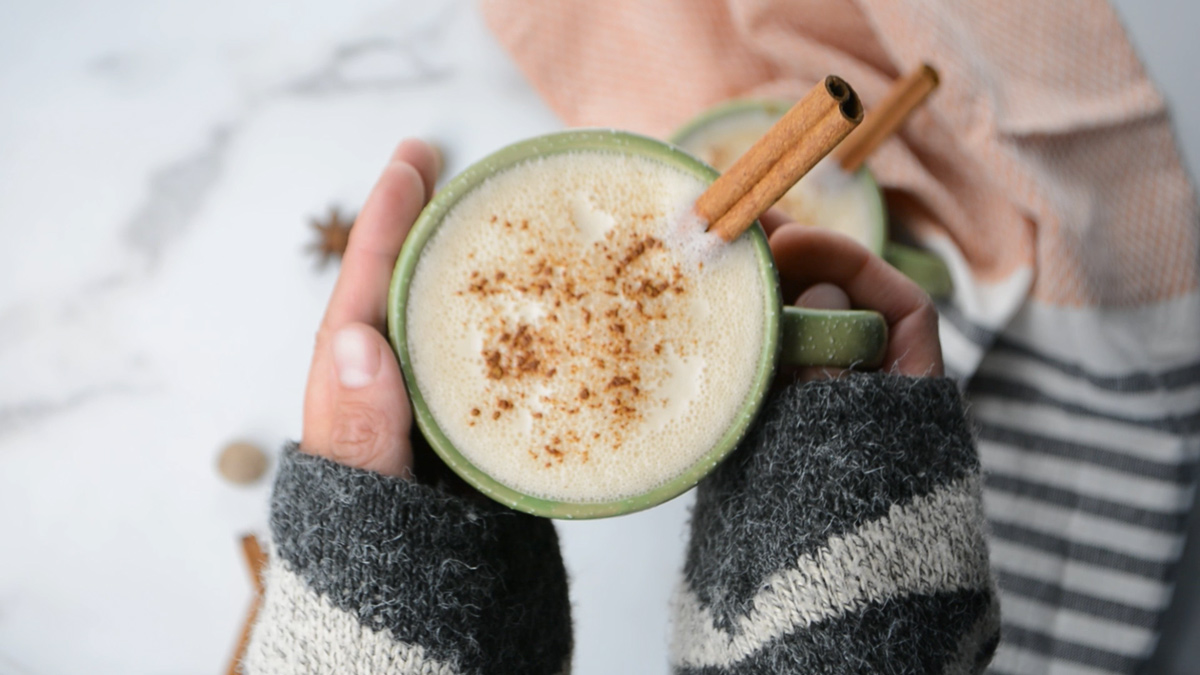 Combine the best flavors of fall in this ready-to-use chai tea concentrate and have healthy, keto-friendly chai tea lattes at the ready whenever the craving hits.
This time of year has GOT to be one of my favorites.
OK, I may say that about all the seasons… but that's the beauty of living where the seasons actually change! You'll find me sipping on homemade pumpkin pie steamers (from my homemade pumpkin spice), and gingerbread lattes throughout the season… and now with this homemade chai tea concentrate, chai tea lattes are in regular rotation!
If I'm feeling especially fancy, I may even whip up some maple whipped cream to dollop on top. YUM!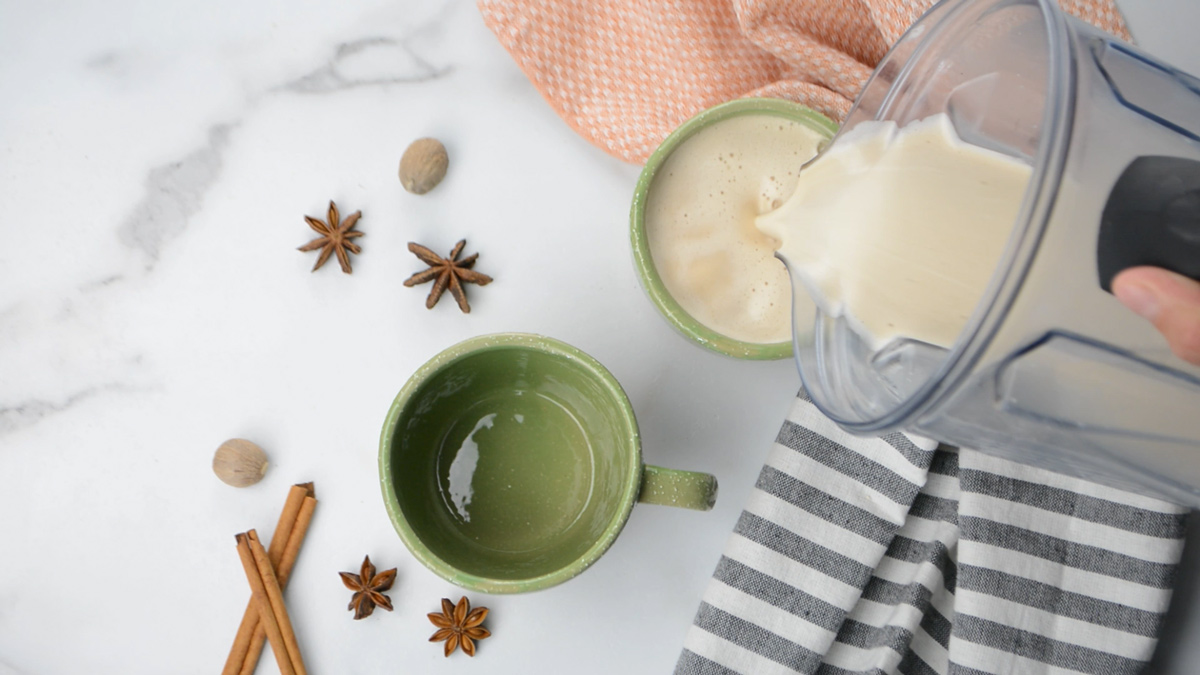 Why I Make My Own Chai Concentrate
Normally, thanks to our 80/20 mindset, I wouldn't bat an eyelash at the occasional chai latte from our local coffee shop. And in years past, I've even splurged on buying a concentrate. But once my kiddos started taking sips off my lattes, I realized chai lattes were going to increase in frequency and I needed something healthier.
This recipe is completely customizable, can be made dairy-free, sugar-free and even keto-friendly (my favorite option as of late!). You can increase or decrease the spices to your liking and create something even better than those spendy coffee shops!
Healthy Chai Tea Concentrate
Making this chai concentrate ahead of time means I get my latte quicker, easier AND healthier (which also means I get them more often!). It's a win, win, win!
The concentrate is great because I can make a giant batch and put it in the refrigerator to last us a couple weeks.
All I have to do is boil some water in the kettle, heat up my concentrate, add a splash of cream (or milk of choice – raw, almond, coconut, etc.) and I'm in chai latte heaven.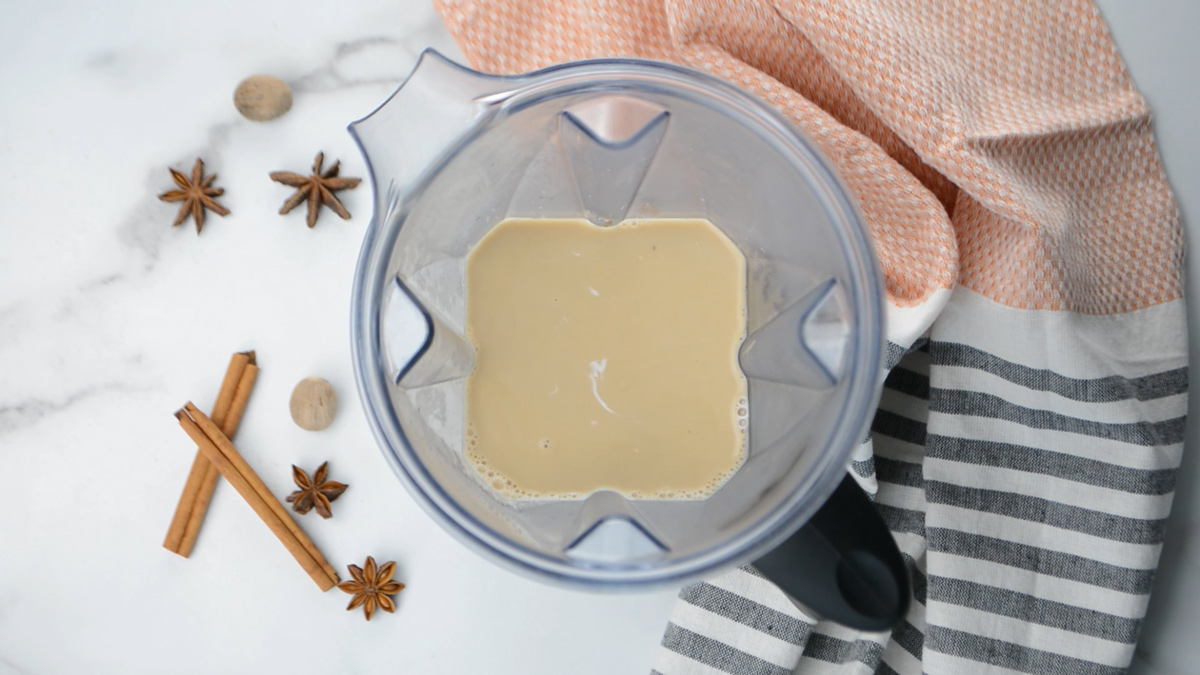 Ketogenic Diet Friendly!
Yep, that's right! Even keto-dieters can enjoy a chai latte! By using heavy cream it makes this latte rich and silky-smooth, but it's also delicious with coconut milk, too.
To make the concentrate keto-friendly, I omit the honey and just add stevia cup by cup after blending. If you wanted this to be Bullet-Proof, add a tablespoon of MCT oil and/or pasture butter. After blending it'll be even frothier!
For my kiddos, I add a splash of maple syrup or honey after heating, but for us keto-ers, that'd be a bit too carb-heavy. I do have a bottle of Lakanto Syrup in the refrigerator, though…I think on my next cup I'll try a splash of that! I have a feeling that maple flavor will be a great addition.
(Gone off track with Keto? My favorite trick for getting right back into Ketosis are these Exogenic Ketones from Perfect Keto… the Salted Caramel is incredible, but I've got some Vanilla on the way so I can add it to a chai latte!)
Dairy Free Chai Tea Latte
As I mentioned before, for a dairy free option you can simply swap out the cream and water for your dairy-free milk of choice. Since the concentrate is naturally dairy-free, you can mix it up with your milk as you please. It's also great for serving to company as you can whip up different versions based on your guest's preference!
Keto for me, dairy free for you, regular for the kiddos! See? So customizable!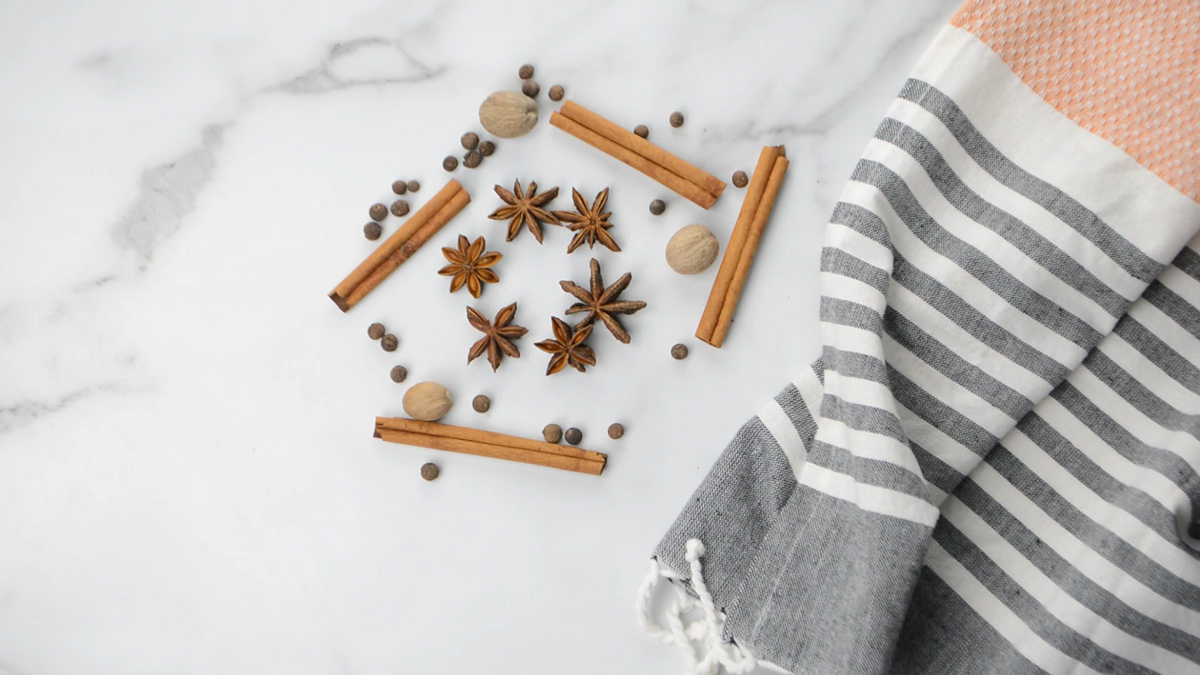 Ingredients Needed
The thing I love about this chai tea concentrate is that it's completely customizable! If you like your chai a little more on the spicy side, you can increase the peppercorns and ginger, if you want a more mild version, omit the peppercorns and reduce the ginger.
Want a sweeter version (that's not Keto-friendly)? Use maple syrup or honey as the sweetener in your concentrate. The options are virtually endless!
My recommendation is to follow the recipe as-is for your first batch, then start making adjustments on quantities and ingredient swaps.
Black Tea – you can use your favorite black tea here, but traditionally Assam and Darjeeling black teas are used. I would stay away from teas like Earl Grey that have oils added.
Cardamom – I like to give the cardamom pods a quick crush using a mortar and pestle (or just the back of a knife) to help release their flavor.
Peppercorn – any peppercorns will do, black, colored, or even white. If you like your chai extra spicy, you can crush the peppercorns before adding them.
Cloves – don't skip the cloves! This gives the chai that traditional flavor.
Fresh Ginger – no need to peel the ginger here as it'll be strained at the end. You can slice your ginger or grate it for a stronger flavor.
Star Anise – this spice may be a little more difficult to find, but if you can get your hands on a few star anise, you'll be glad you did as this also gives that classic chai flavor to your concentrate.
Cinnamon Sticks – toss the whole stick into that pot and let the flavor permeate! Delicious! (Grab a few extra cinnamon sticks to garnish your lattes, they're just too cute!)
Vanilla – the vanilla is optional, but I find compliments the tea when it's turned into a latte.
When mixing up your latte, read below for the different milk options and directions.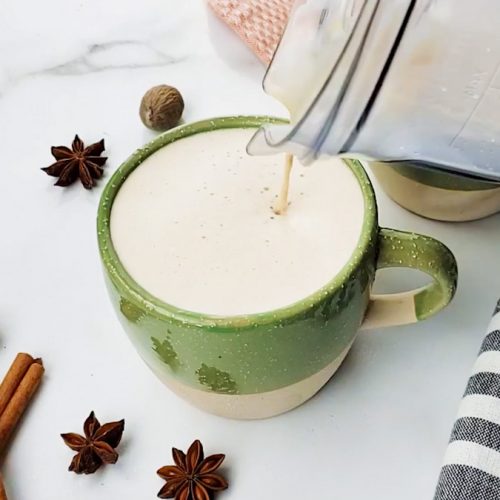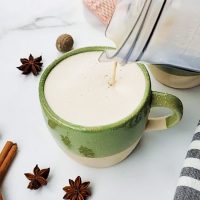 Keto Chai Tea Latte (& Chai Concentrate) Recipe
Grab this spicy chai tea concentrate recipe to whip up healthy and keto-friendly chai tea lattes whenever you want!
Print
Pin
Comment
Ingredients
4

cups

water

4

teaspoons

black tea

1

teaspoon

cardamom

crushed

5

whole

peppercorns

or more, to taste

5

whole

cloves

5

slices

ginger

fresh

1

whole

star anise

4

whole

cinnamon sticks

1

teaspoon

vanilla extract

1

cup

heavy cream

for latte

stevia

to taste
Instructions
Chai Tea Concentrate
Add water to a pot and bring to a boil.

Add black tea and all spices (except vanilla extract) and let boil for 5-7 minutes.

Strain tea through a fine-mesh colander.

Add vanilla extract and store in the refrigerator until ready for use.
Keto Chai Tea Latte
When ready to make a latte, heat 1 cup chai tea concentrate in a pan (or microwave) until hot.

Place tea and 1/4 cup heavy cream in a blender, blend until frothy.

Pour into a mug, top with a sprinkle of cinnamon or nutmeg, and add a cinnamon stick for fun!
Notes
Chai tea concentrate can be stored in the refrigerator up to 2 weeks. 
Recipe can be doubled easily for large batches. 
For an iced chai latte, use cold chai tea concentrate and cold heavy cream, blend until frothy and pour over ice.
Nutrition
Calories:
222
kcal
|
Carbohydrates:
5
g
|
Protein:
2
g
|
Fat:
22
g
|
Saturated Fat:
14
g
|
Trans Fat:
1
g
|
Cholesterol:
82
mg
|
Sodium:
39
mg
|
Potassium:
101
mg
|
Fiber:
1
g
|
Sugar:
1
g
|
Vitamin A:
887
IU
|
Vitamin C:
1
mg
|
Calcium:
73
mg
|
Iron:
1
mg