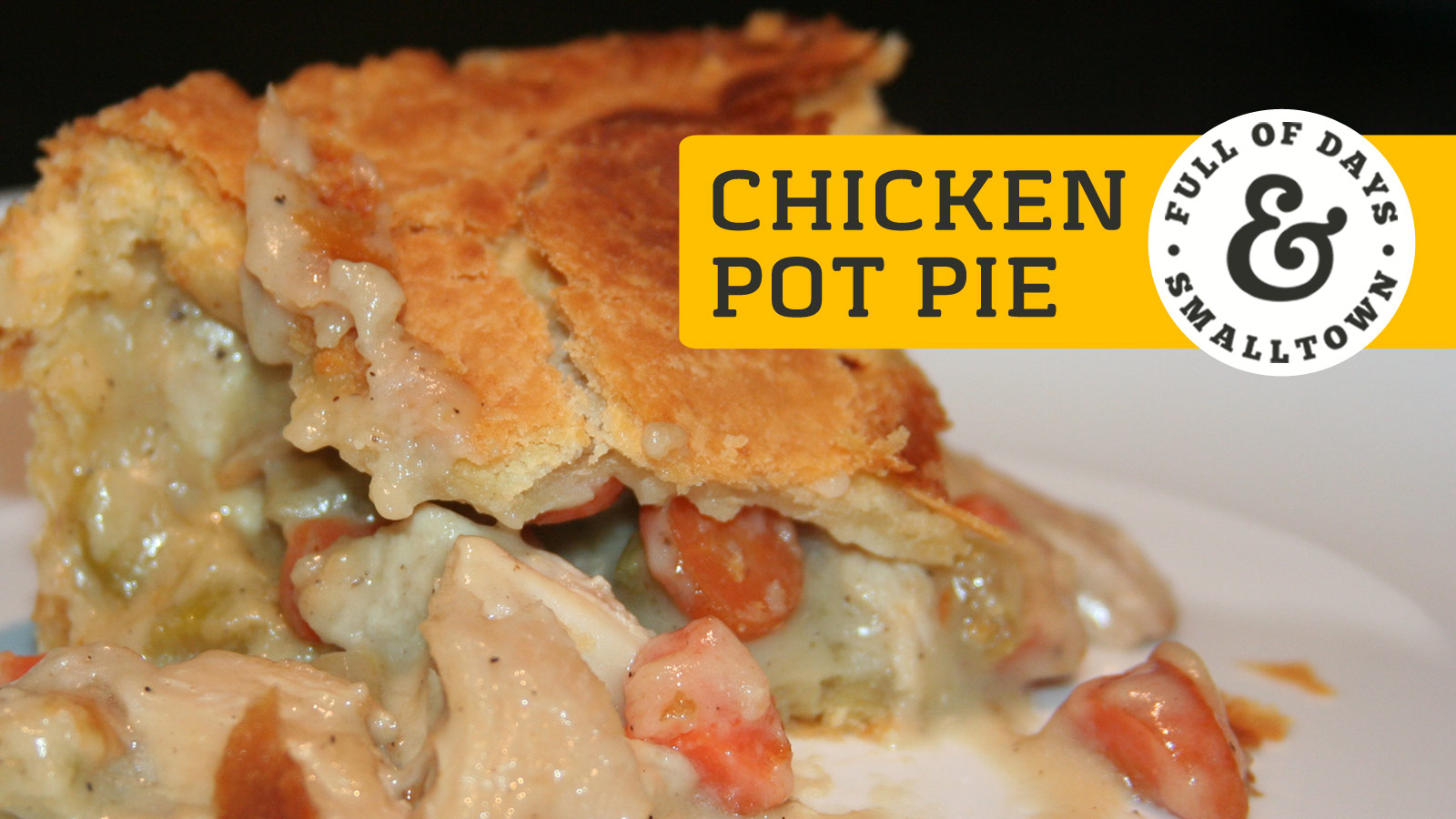 W
hen you think of comfort food, what comes to mind? For me, it depends on the season, but when it's chilly, I often want chicken pot pie. There's just something homey about a pot pie. It's warm, rich and so filling, even thinking about it makes my mouth water.
I can remember, in my early twenties, going to Marie Calendars and ordering a steaming hot chicken pot pie…and to my delight, I discovered these same pies could be bought frozen from the grocery store in a little green box and cooked up at home (OK, nuked in the microwave…). Fast forward ten years, add four kids, a few more wrinkles and a little more awareness at what ingredients are in my food, and that craving for a creamy pot pie is still there, I've just figured out how to make it at home with ingredients I'm OK with.
The best part about a pot pie is it's versatility. You can throw in whatever leftover meat or veggies you may have on hand. Sure, it won't be identical to that green box, but with this basic recipe, you won't even care!
Ingredients
2 cups cubed chicken
1 cup sliced carrots
1 cup sliced celery
2 Tbs + 1/3 cup butter (divided)
1-2 cups sliced mushrooms
1/2 cup chopped onion
1/3 cup organic flour
1/2 teaspoon salt
1/4 tsp black pepper
1/4 tsp celery seed (optional)
1 3/4 cups chicken broth         (recipe here)
2/3 cup milk
2 9-inch unbaked pie crusts   (recipe here)
To Make: Follow this recipe for making your pie crusts prior to starting on your pot pie. Preheat oven to 425℉ and place a cookie sheet on the middle rack of the oven (don't skip this step, it helps the bottom crust cook through). 
Step 1: Slice carrots and celery, add to a pot and cover with water, bring to a boil and cook for 10 minutes, or until tender (but not too soft, think al dente). Drain water and set aside.
Step 2: Dice chicken, slice mushrooms and chop onions.
Step 3: Add 2 Tbs butter to a saucepan, turn on heat to medium, saute mushrooms then set aside.
Step 4: Add 1/3 cup butter to saucepan on medium heat, add onions and saute until soft and beginning to caramelize. Add flour, salt, pepper and optional celery salt, stir quickly with whisk and cook for about 1 minute.
Step 5: Reduce heat to medium-low, while whisking, slowly stir in chicken broth and milk. Continue whisking until thick, then remove from heat and set aside.
Step 6: Roll out bottom pie crust, line pie pan with bottom crust. Top with chicken, mushrooms, veggies and gravy.
Step 7: Roll out top pie crust, place on top of pie and cut away excess dough (or just tuck the excess under if you like thick crust, YUM!). Seal and crimp edges then make several small slits for venting (or get creative with your venting and do a fun design!).
Step 8: Place into preheated oven directly on the cookie sheet and bake for 30-35 minutes until crust is golden brown. I prefer a clear glass pie pan, this allows me to lift up the pie and see if the bottom crust is cooked through.
Step 9: Allow pie to cool for 10 minutes before serving.
Additional Tips:
If you're going to make homemade pie crusts, go ahead and make a double batch and store them in the freezer for later! Then you'll have crust ready to go when you have the ingredients for a pot pie (or a Pear Pie).
Every time I cook a rotisserie chicken (on this ridiculously amazing rotisserie) or a roast in the oven, I'll save the pan dripping in a mason jar. Then, I'll add the drippings to my homemade bone broth, or just add enough water to make the amount of broth needed. I don't mind if my broth is chicken or beef (or other), the flavor is always great.
Instead of chicken and veggies, try beef, venison or elk with just mushrooms (see photo below)…this is my husbands favorite!