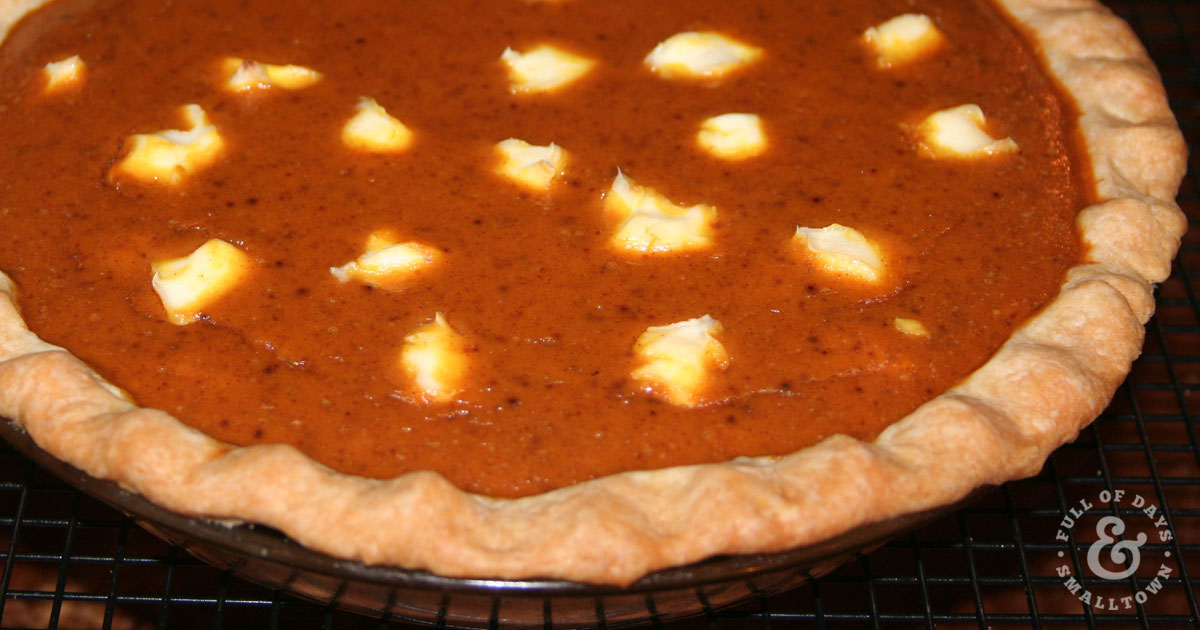 (Grammie's) Cream Cheese Pumpkin Pie
One simple addition makes this pumpkin pie outta this world!
Traditionally made pumpkin pie is classic. "Don't mess with a good thing" they say…
Well, not to be contradictory, but I beg to differ! My mother in law taught me about the most delicious addition to making an already scrumptious pumpkin pie, out of this world!
Her secret? Cream cheese!
Even though Thanksgiving (and subsequently pumpkin pie) comes but once a year, we typically wouldn't worry about the refined sugar and canned evaporated milk. But I figured, why not try a few simple substitutions to make this treat healthier?
We're happy to report that the creamy, rich, decadent outcome remains untouched, even with the healthy swap-outs.
When you're whipping up the standard pumpkin pie for your Thanksgiving feast, consider trying our spin on it and watch your guests come back for more! (In fact, we suggest making a couple extra pies…just in case! Plus, pie for breakfast is never frowned upon in our house.)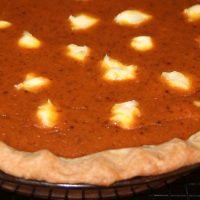 Cream Cheese Pumpkin Pie
Pumpkin pie is amazing on it's own, but this healthier version, made from scratch, with the simple addition of cream cheese is outta this world delicious.
Print
Pin
Comment
Instructions
Remove random pots and pans from oven and pre-heat to 425℉.

In a small bowl, mix together salt, cinnamon, ginger and cloves.

Add pumpkin puree to the bowl of a stand mixer and add spices. Turn mixer on low and, using the whisk attachment, mix until combined.

Add sugar and eggs to pumpkin mixture, mix until combined.

With stand mixer going, slowly pour in the evaporated milk. Set aside.

Roll out pie crusts and line two nine-inch pie plates. Fold and crimp edges.

Divide pumpkin filling evenly into the two pie shells, be careful not to overfill.

Cube cream cheese and dot evenly over the tops of pies. Pressing half of the cubes down into the pies, while the other half of the cubes "float" on top.

Bake pies at 425℉ for 15 minutes. Reduce oven temperature to 350℉ and bake 40-50 minutes more until pies are set and a knife inserted near the center comes out clean.

Cool on a wire rack for 1-2 hours.
Nutrition
Serving:
1
/8 pie
|
Calories:
232
kcal
|
Carbohydrates:
28.4
g
|
Protein:
4.2
g
|
Fat:
11.9
g
|
Saturated Fat:
7.2
g
|
Cholesterol:
86
mg
|
Sodium:
200
mg
|
Fiber:
2
g
|
Sugar:
24.2
g
Other desserts to try:
Other Thanksgiving recipes to try: