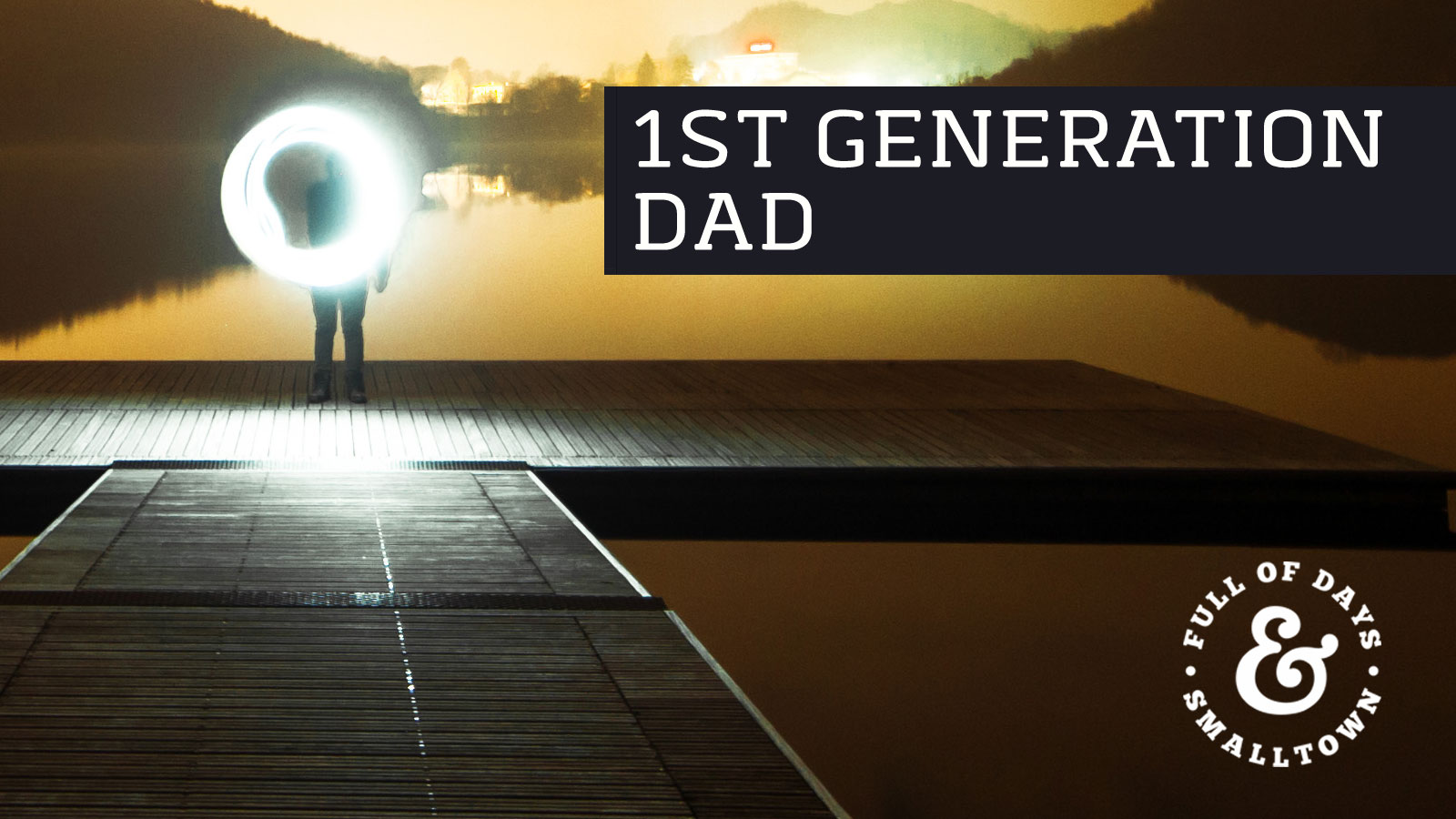 I
n 2015 there was an event that captured the nation's attention for a few weeks (an eternity in the social media world). At the time, I didn't grasp the breadth of why it caught my attention; in real time it was simply desperate.
Truth be told, as a Dad, I was rocked. For a month it filled my prayers and produced both sympathetic and transference tears more than once. In the time since, it has continued to challenge me as a Dad.
The event was the maritime search, and eventual memorial services, for Austin Stephanos and Perry Cohen.
Austin and Perry were friends who grew up on the waters around Jupiter Inlet, Florida.  On July 24th, 2015, this pair of 14 year olds, longtime friends, put $110 of fuel in their 19-foot boat and headed offshore for an afternoon of fishing. Something the boys had been doing since "before they could walk". These boys lived in the ocean and their parents had equipped them to handle themselves while doing what they loved.
On this tragic day a story that will never be fully known was written. Austin and Perry's 5:00PM curfew came and went and the friends were reported missing.
And when you call and need me near sayin' where'd you go? Brother I'm right here…"
So many watched anxiously as days turned into weeks. The Coast Guard search was suspended Friday, July 31st, but the public search continued. Personally, I prayed every time I sat down in front of a computer or picked up a phone, that I would see the headline "Found!" That headline was never written. Austin and Perry, two friends, were never found.
During the search I found myself thankful. This was a difficult emotion to internalize. Thankful that these boys were not alone, that they had each other. "Yeah, but two kids died"…it was hard to internalize.
During the search I was also angry. More than once I typed, and deleted responses to social media comments criticizing, even attacking the boys' families. From a distance, people were calling the parents "irresponsible" and far worse.
No way, uh uh, no…and definitely not now.
It was not only the timing of what people were posting that angered me. There was a deeper wrong in the content of the comments that took some time to realize.
Following the memorial services for the boys I began writing letters to the parents. Multiple times I sat to write, never quite able to complete thoughts and finish the letters. They were letters of support to the families sharing their grief and letters of thanks to the families for raising their boys to live.
The latter, the responsibility and gift parents have to raise their children to live, was the deeper realization that the social media mob was missing.
Excerpts from those unsent letters read:
"These boys died, best friend at their side, doing what they love…"
"Austin and Perry likely lived more of a life in their 14 years than 95% of the people (criticizing the parents on social media) will live in all of their expected 75.2 years…"
"We celebrate, through stories and movies, those who died doing what they love; we celebrate courage and the strength of brotherhood through desperate and hopeless times; and we are not God to understand the "why's". So if my children fall to tragedy, doing what they love, with their best friend (and sibling) by their side, then I will grieve, and then celebrate and be grateful for the lives that they lived. The only alternative is to raise children afraid to live, lacking the character and experience to be something great – who they were created to be! I grieve for the families, I am angry at the critics, and I want to hug my children and watch them LIVE, all while solo climbing an 80-foot cliff."
Then, when life leaves them broken or bruised, put them back together while the street light still chases them home."
A few months later, in a room full of holiday revelry, I had a conversation with a friend about being a kid, and as parents, about the balance we have to strike.
This friend grew up in the Midwest and talked about how, as kids, he and his friends were allowed to "go as far as they could get". The country-wise way he said it, and the thousand lessons that flashed in his eyes, caused me to lean in and all other conversations in the room to fade out. Walking, running or riding bikes and horses, their boundaries were "as far as they could get". They grew up hunting, fishing and learning how to handle themselves. But every evening, before the sun set, they returned home.
Part of my job as a Dad is to equip and protect my kids, in the present and the future. The present – the days they still come home each night – is the time to teach them as much as possible and give them measured freedom to learn as much as they can on their own. That is the balance to strike. Teach and protect while letting them go further and farther. Then, when life leaves them broken or bruised, put them back together while the street light still chases them home.
The inevitable is coming; the day when my children no longer come home each night. And there will be far more of those days than the current ones. Before that time it's my job to give them the tools and lessons to handle themselves and what comes their way. How to carry wisdom with them into every situation, and recognize when they are in over their heads, to step back, listen to wisdom, and when called for, pray and walk confidently back in.
In the present, letting them go as far as they can get is gut wrenching as a parent. It starts with letting go as they toddle across the living room floor, grows to watching them ride a bike to the end of the block and graduates to driving a car beyond my sight, to eventually walking out the front door not to return that night. But ever expanding boundaries (even intentionally seeking out and putting them into learning situations), beyond my sight with measured risk, is a gift that needs to be given. In the rural community we live this may mean letting the kids head out camping on their own. For the Stephanos and Cohen families it was letting their boys go fishing, for my friend growing up it was roaming a country mile sized circle around their home. If we still lived in a metropolitan area it would have meant enrolling our kids in local programs like Junior Life Guards that challenged and equipped them in ways we couldn't.
What we can do? The most important tool Kelsey and I can equip our children with is to instill in them that they are never alone – not now, not ever. They will never walk into a room alone; they will never face a situation alone. Being a 1st Generation Dad means I teach this from a conceptual standpoint, not from experience. So, naturally, I overvalue it (if that is possible?).
We teach our children how blessed they are to have multiple siblings. Yeah, he stole your purple magic marker today, but one day, many days from now, he will be there as your brother when you need him most. Your sister drives you crazy but she will also love and support you…always. We teach them to count on one another and actively find ways to be there for each other.
In our home, we teach our kids to also listen for and count Wisdom a companion as she calls out from the gates and the highest places. We teach them the beginning of wisdom is "the fear of the Lord" and that "He is the one who goes with you."  We teach them that they will never be alone.      
Austin and Perry's parents equipped their boys and gave them room to live; my friend's parents gave the same to him. As a parent, I too have to equip my children and then "let them go as far as they can get".
…and then pray and pray.
Every time I hear this song I think of Austin and Perry. Then I think about the bond my own children have and the balance I have to find as their Dad in"holding on tight while letting go" (L. Briggs).
I don't listen to it around other people…
"…And when you call and need me near
Sayin' where'd you go?
Brother I'm right here
and on those days when the sky begins to fall
you are blood of my blood we can get through it all…"
—
"And though a man might prevail against one who is alone, two will withstand him—a threefold cord is not quickly broken." Solomon, Ecclesiastes 4:12 – The Bible
—
"Brother" written by Bear and Bo Rinehart – brothers.
Update – September 2017:
The pain of losing a child is something that may lessen over time but surely never goes away. Some of the families in this post have been in the news again and continued to go through difficult times. As a Dad I continue to pray for them…and I continue to let my own kids "go as far as they can get"