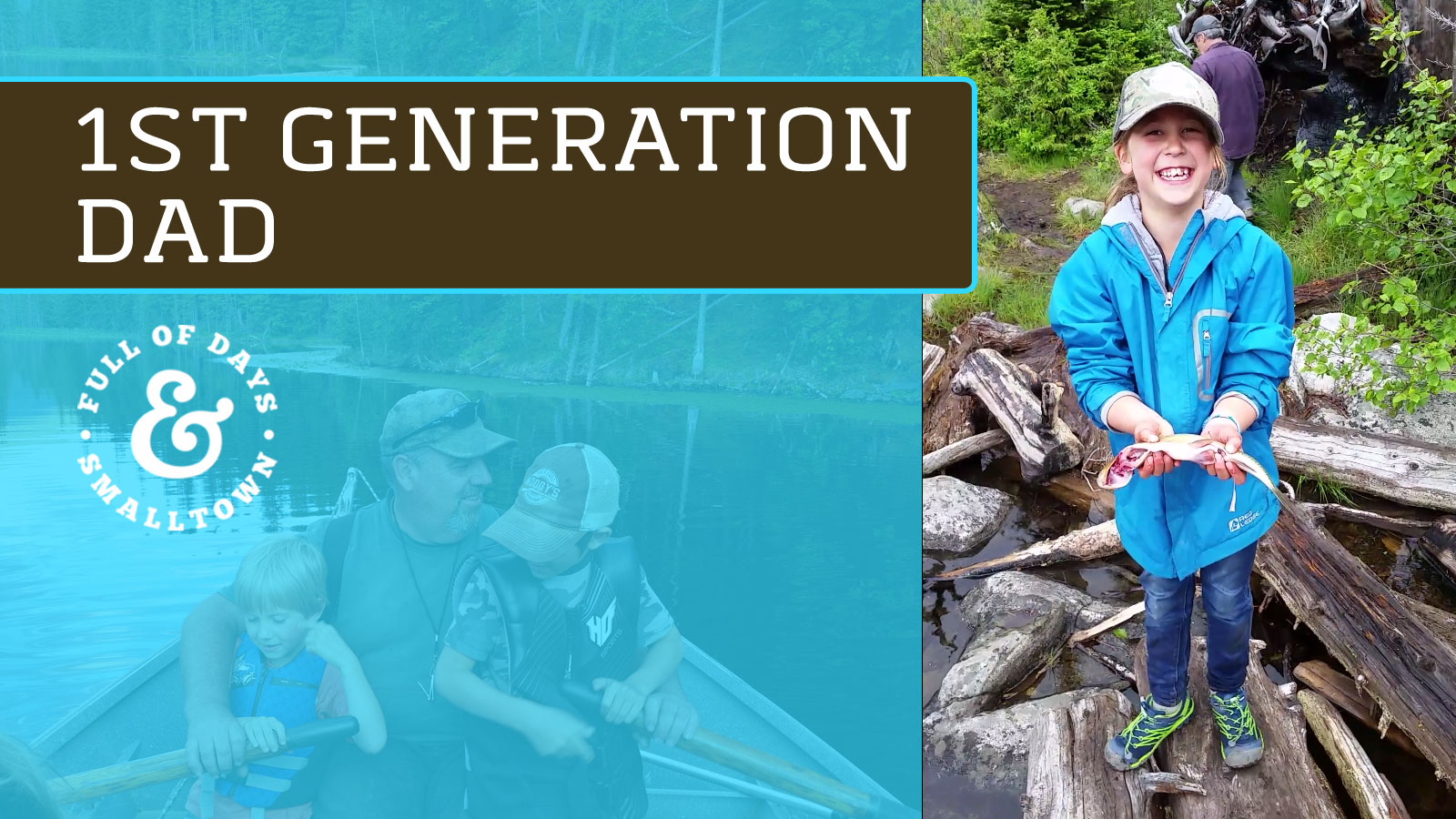 F
or many kids, their Dad knows all; my kids know well that I don't. Yeah, I fake it pretty well at times, but they're quick to catch me. My daughter takes particular delight in busting me…there's a distinctive giggle that accompanies a certain smirk, letting me know she's onto me. She's respectful in letting me know, and it's my own fault because I am teaching her to do this.
One of the goals for 1st Generation Dad is to be honest about the challenges and struggles of "OJL" –  On the Job Learning. There are many lessons I want to teach my kids, but many of these lessons need to be learned before they can be taught. Recognizing this, and not letting my man-pride get in the way, means we're learning together to love learning, to seek it out. Not knowing something is nothing to be ashamed of, passing by the opportunity to learn, is. There may be a lesson there…
Last month it was fishing lessons.
A few weeks back, that friend who grew up "going as far as he could get", called us up and invited us to go fishing with him that evening. Unfortunately, we couldn't make it…but Thursday? Yep! We can make it Thursday.
(We were headed out of town the following Friday morning and almost passed on the invite altogether – "Too busy". But my wife knew this was important and volunteered to handle all of the trip preparations so the kids and I could go.)
Thursday evening was spent learning to cast bobbers, untangle fishing line from bailers and catch Bluegill while floating on a reflective Idaho-Montana border lake. The kids had a ball. They learned to spot the difference between "boy" and "girl" Bluegills. They learned that no matter how cute you think a fish is, you need to put it back in the lake before it dies. And my oldest boy, always the active one, even got lessons on handling the oars of a river boat.
A few days later, while visiting Kelsey's parents in Oregon, we inherited a few old rods and reels (gifts from "Pop-Pops"). More than once on the long trip home, a concerned kid needed assurance that we did not, in fact, forget the new-to-us fishing gear. They were a wee bit excited!
The following weekend we joined some friends on a hike as part of an outdoor ministry of a local church.
One friend took the time to teach me how to tie on lures; five twists, through the loop and back again through the new loop – got it…I think. Another friend, met only hours earlier, walked my daughter through gutting a fresh caught Brook Trout and cooking it up over a camp fire. Getting your hands in fish guts together makes for fast friends! Fresh trout, "field seasoned" (with salty remains from the bottom of a pretzel snack bag), cooked over a campfire…so tasty and so memorable.
The rest of this summer is sure to include packing fishing gear into many of the mountain lakes in our county. The spice mix is already mixed up, with foil included in the bag for campfire cooking, and tucked into our hiking pack. Can you already smell the campfire smoke and fish cooking?
It's hard, at times, to admit what I don't know. Pride makes sure it's even harder to accept help from those who do. But here's what matters – I have no idea what little act may spark a lifelong passion in one of my kids. What if there's a fly fishing guide asleep in my house right now? And watching their Dad learn to bait a #8 hook with a maggot, and then walk them through the same, plants a seed that one day grows into a way of life?
And all it may take is a humbling of my pride and finding "others" who are willing to teach us? Seems that's part of a Dad's job right there.
"An intelligent heart acquires knowledge, and the ear of the wise seeks knowledge." The Bible, Book of Proverbs – 18:15
Thank you to Dan, Justin and Bill for teaching my children lessons that I could not.
Looking forward to Fall and learning to deer and elk hunt alongside my oldest!