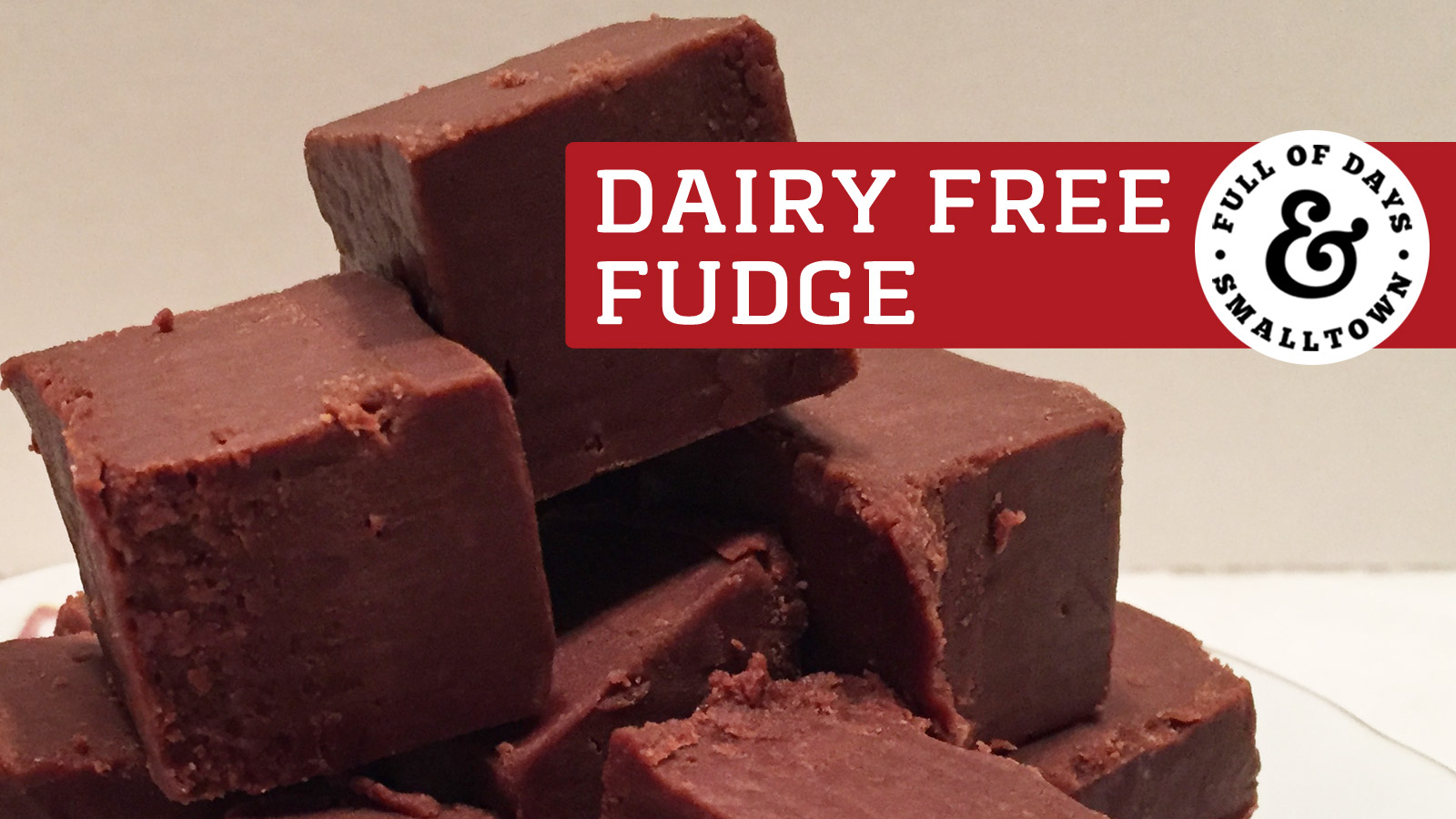 D
uring my B.A.D. (before allergy days), Christmastime was the perfect excuse to indulge my obsession for cookie and candy making.
The day after Thanksgiving marked an ongoing marathon of torturing my husband with holiday music while churning out frosted sugar cookies, jam thumbprints, fudge, lemon bars, and bourbon balls. My freezer would be chock full of these tasty treats to bestow upon family, friends, coworkers, and community helpers. I'd even have a "reserve" tin prepared for that unexpected guest who might happen to pop by. Yes, I was the crazy sugar lady, and am frankly alarmed at how much time was spent forming my holiday traditions around food.
Thankfully, my son's allergies have left him disenchanted with all the hype over holiday treats, and his interests have guided me out of the kitchen to form new traditions. While I love our new traditions, I would be a liar if I tried to convince you this crazy sugar lady did not miss fudge. I can't count how many variations of vegan and/or coconut oil fudge I tried, but the problem is I was raised on marshmallow fudge, and the flavor profile is like comparing apples to oranges. Coconut milk has proven to be a great replacement for cream, so I ventured to wonder if perhaps it could replace evaporated milk as well? It sure does! With a few swaps from the traditional Carnation Famous Fudge recipe, my son can now experience that delicious confection of old. What did Mr. Disenchantment have to say?
That's right son, there really are a few foods out there worth getting excited over. Together, we have formed an alliance to secure the holiday music/fudge making tradition. (Sorry, Honey!)
Yet, while that brings me much entertainment, I must admit my husband and son have captivated me with their traditions that certainly trump mine. We all equally look forward to that family outing into the woods to select the most whimsical Charlie Brown tree, decorate our home with my son's finest artwork (A.K.A. paper chains and snowflake cutouts), and eagerly await with the cousins for enough snow to pile up at the grandparent's house next door. For this is where the best sledding hills, snowball fights, and snow sculptures are made.
So tell me, what holiday traditions have you preserved over the years, and which do you look forward to the most?
Ingredients
1 ½ cups evaporated cane juice
2/3 cups canned coconut milk
2 Tbs coconut oil
¼ tsp sea salt
2 cups Dandy's Miniature Marshmallows
1 ½ cups Enjoy Life Semi Sweet Chocolate Chips
1 tsp vanilla extract
To Make: This recipe is best if stored in the refrigerator, but take out about 30 minutes before serving to guests to come to room temperature. (Although I prefer mine straight out of the freezer! -Kelsey)
Step 1: Line a 9×5 inch bread pan with foil.
Step 2: Combine sugar, coconut milk, coconut oil, and salt in a medium saucepan.
Step 3: Bring to a full rolling boil over medium heat, stirring constantly. Boil for 5 minutes while continually stirring.
Step 4: Remove from heat. Stir in marshmallows, chocolate chips, and vanilla extract. Stir vigorously until marshmallows are completely melted.
Step 5: Pour into prepared baking pan; refrigerate for 2 hours or until firm.
Step 6: Remove from foil, and cut into squares. Store in freezer or refrigerator, and serve at room temperature.
If you don't care for a slightly grainy texture in your fudge, then take your sugar and whiz it in the blender to make powdered sugar prior to making your fudge.
Editor's Note: We LOVE this fudge! (says the "guy" demographic")