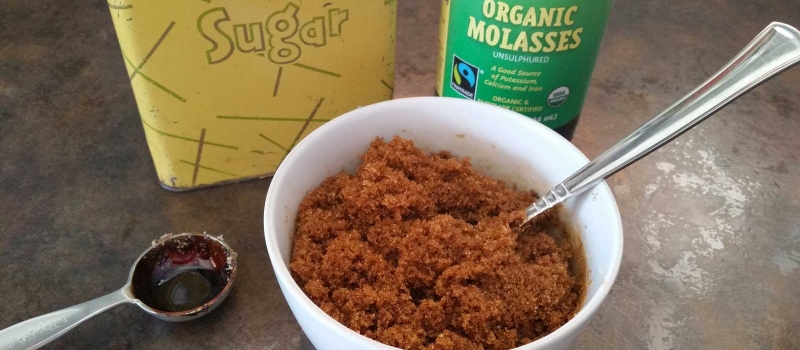 O
ne of the easiest DIY kitchen foods has to be brown sugar. Am I the only one who never realized brown sugar is just regular sugar and molasses? Am I? Crickets…
Let's pretend, for the sake of this post, that I'm not the only one, and allow me to be the first to inform you how crazy-simple it is to make your own brown sugar. So simple, in fact, I no longer make it, my 6 year old does! This is a great way to get your kids helping in the kitchen, and something that's pretty fool proof, too. Just give them a stainless steel bowl to be sure nothing breaks! If you're ready, then grab your organic sugar and your organic molasses, a bowl and a fork.
Ingredients
1 cup organic sugar

1 Tbs organic molasses
To make: Add sugar and molasses into a bowl, stir with a fork until combined. Store in an airtight container*.
It's.that.easy.
This ratio of sugar:molasses makes a medium brown sugar, adjust as needed for light or dark brown sugar.
*Brown sugar has a tendency to harden, if this happens don't throw it out! Just add a few drops of water and stir with a fork until sugar has softened.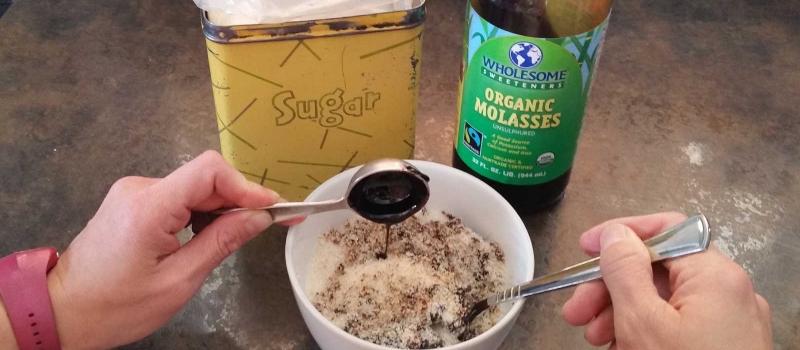 Be sure to check out all our other DIY recipes here, or click on "DIY" at the top of the page.