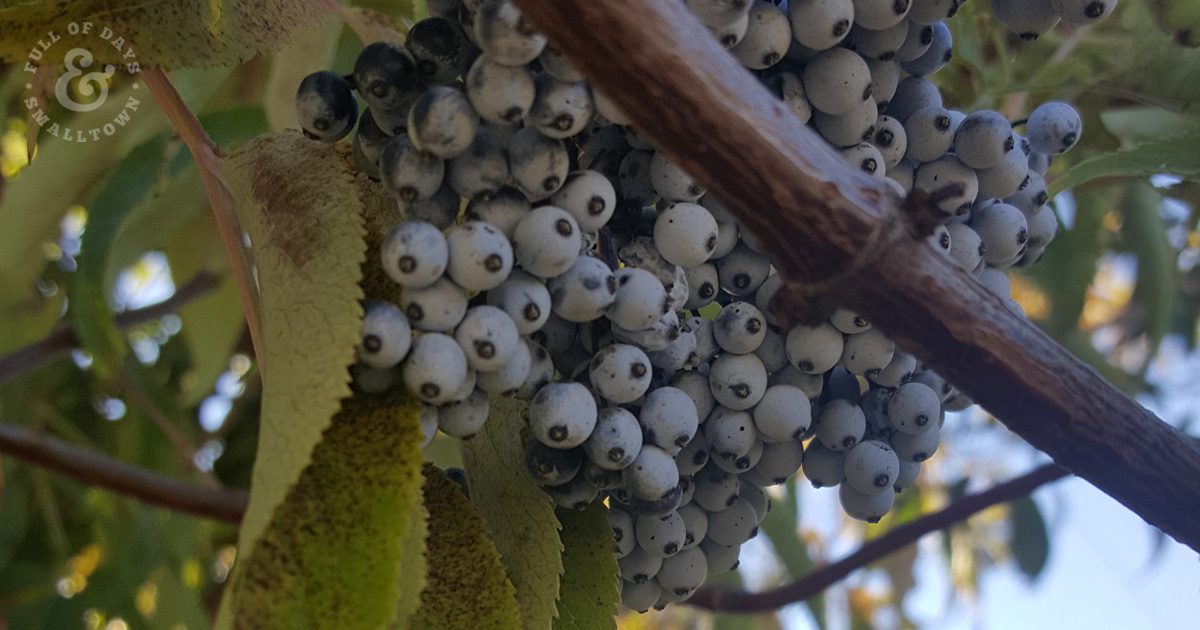 Elderberry Syrup Elixir Recipe
Avoid the flu and keep your whole family healthy this season with our homemade Elderberry Syrup Elixir.
Elderberries are said to be one of the most beneficial components to keeping the flu at bay, but the elderberry is so much more than that. Elderberries contain properties that help with numerous health ailments…but the memories of elderberries and my childhood is what I cherish the most. 
As a child I knew the elderberry was good. We'd boil them down into a sweet syrup and pour them on pancakes, and my mom would make me drink the bitter juice if I got the sniffles. Mama taught me they were good. I have memories gathering elderberries with my mom. She gathered seed for a local organic gardener, driving county roads and forest trails looking for the beloved elderberry. She also gathered rose hips, mountain ash and snow berry seed. My big brother and I would tag along, helping where we could.
When do you harvest elderberries?
I always know after the first heavy frost, it's time to gather elderberries.  As a child, Mom would pack us a lunch, pack her buckets, ladder and special stick with a hook on the end to pull down the berry laden limbs. Once our supplies were gathered, we'd pile into the car and off we'd go.  
We gleaned berries until the buckets were full, then we'd sell them to the farmer and save some for our personal use.  Mom would make the dreaded bitter juice to keep us healthy, and now more than ever, I appreciate her efforts.
What are the benefits of elderberries?
As an adult, I have learned about the incredible benefits of elderberries. Aside from keeping the dreaded flu at bay, elderberries have the following health benefits:
Reduce inflammation in the joints
Regulate blood sugar
Aid in healing sinus infections
A natural laxative
Skin toner
Helps prevent cancer with  anti-carcinogenic properties
(Source)
Our Harvest
Elderberries are abundant in our area. They grow along roads, in yards and on old homestead properties. This makes gleaning and gathering easy. Not the picking, but the finding. I missed the berries last fall, so this year I was determined to gather my share. My husband (who lovingly set apart an entire day to spend gathering with me) and I started out one fall morning to gather elderberries, we have a friend who has a large bush at the edge of his yard, and he generously let us glean from his elderberries. We have a smaller bush also, out in the back of our property, so off we went with our buckets, ladder, and a garden tool to pull down the branches…oh, and the 7 year old.
We had a glorious time, laughing and giggling, taking turns on the ladder. We gathered about twelve pounds of berries from our friend and about 6 pounds from our bush, enough berries to make my winter elderberry elixir and some to share.
My mama taught me to always make enough to share, be generous, give gifts, share…all part of the heirlooms my mama is leaving to me.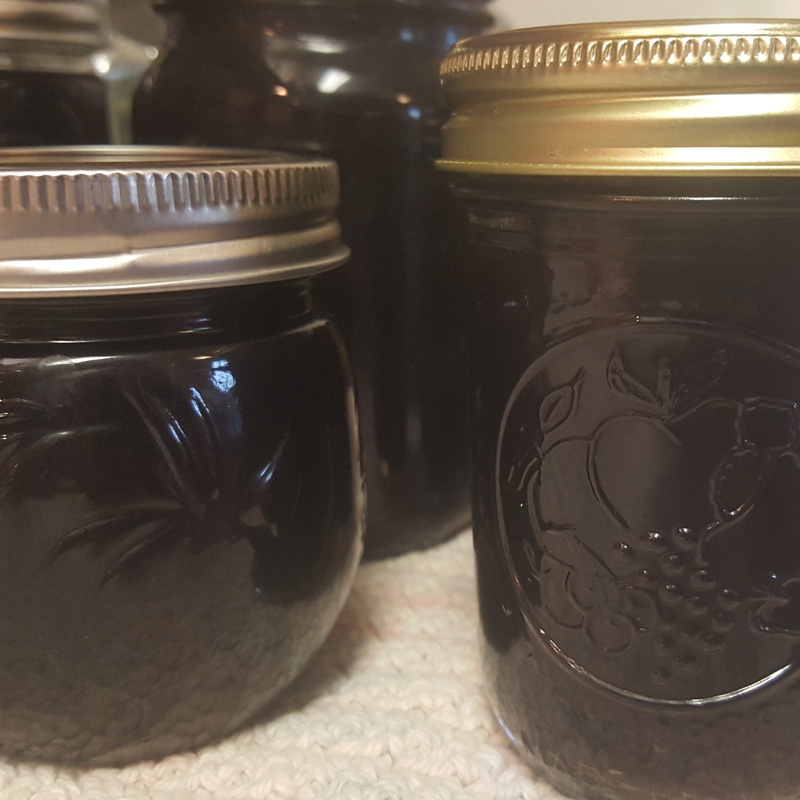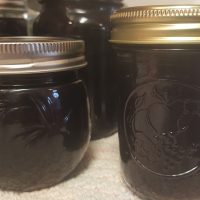 Elderberry Syrup Elixir
Avoid colds and the flu and boost your immune system this season with our homemade elderberry syrup elixir. Keep your entire family healthy and strong.
Print
Pin
Comment
Ingredients
12

cups

of elderberry juice

2

Tablespoons

fresh organic ginger

grated

1

Tablespoon

organic cinnamon

ground (or 1 cinnamon stick, grated)

½-1

cup

local raw honey
Instructions
Wash and clean the berries by rinsing them under cold water. Clean the leaves out then clip the berries off the large clump.

If using a

steamer juicer

, don't bother removing the berries off the entire stem, however if you're using a pot, then you'll want to take the time for this step.

Place the cleaned berries in the strainer portion of the steamer and allow the water to boil. Squish the berries with a potato masher a few times, then empty the juice into a large pot.

Add the ginger and cinnamon, boil for 5 minutes.

Remove from heat and add honey, stir to dissolve.

Ladle the hot liquid into hot sterile jars. (I like to use small jars, usually 1/2 pint)

Have your rings warmed in boiling water, wipe jar top, lid, then ring your jars.

Invert jars for 20 minutes.

Turn back over and jars should seal. (I believe this is referred to as  the "Russian" method of canning.)  

Feed the pulp to the chickens! I haven't found a use for elderberry pulp other than chicken feed, if you have one, please share!
Notes
It is advisable to hot water bath the elixir for 15 to 20 minutes.  I don't because I don't want to boil away any more nutrients than I already have.  But again, this is just the way my mom taught me, please do what is best for you and your family! Do your own research and find your family's best practices.  

Other ways to extract juice, are to boil the berries and then press through a sieve or cheesecloth.

Elixir is done and shelf stable until you need it.

I usually take 1-2 Tablespoons if I am exposed to the flu or feel the sniffles coming on for 3-5 days. 

Additional Elderberry Tips:
"Ripe, cooked berries of most of the Sambucus species are edible. However, you should not consume raw berries or other parts of the plant since they contain a cyanide-inducing chemical. Eating uncooked berries can result in diarrhea and vomiting. Generally, commercial preparations don't cause adverse reactions at recommended dosages.
Occasionally, elderflowers and elderberries cause allergic reactions. Discontinue use if you have a mild allergic reaction, and seek medical attention if you have a serious allergic reaction.
You should not give elderberry products to a child before consulting your pediatrician. If you're pregnant or breast-feeding, don't take it.
If you have an autoimmune disease, such as rheumatoid arthritis, ask your doctor before taking elderberry because it may stimulate the immune system. If you have any other ongoing health concern, speak with your health care provider before taking it as well. People with organ transplants should not take elderberry.
Elderberry appears to have few side effects when used properly for short periods of time (up to five days).
If you currently take any of the following medications, you should talk to your health care provider before taking any elder plant products: Diabetes medications; Diuretics (water pills); Chemotherapy; Immune-supressing drugs, including corticosteroids (prednisone), and medications used to treat autoimmune diseases; Laxatives; Theophylline (TheoDur)." (Source)
Other Uses for Elderberries
You can also make elderberry syrup, elderberry jam, and mix the juice with other fruits to make fruit leather.  I also make a few batches of just elderberry juice and honey, leaving out the ginger and cinnamon.  I use this the same as the elixir, but have the option of making jelly or syrup if I want.
Our adventurous morning of picking yielded much more elixir than I anticipated, enough to share and be generous. I enjoyed handing my mama's heirlooms down to my 7 year old. Gleaning berries and warm memories on a cool fall morning. Memories created as we picked berries, laughing and enjoying the company of my dear husband, watching our buckets fill up as we pulled branches into reach.
It is my greatest desire to share what my mama taught me, how to glean berries, how to use what you have to enrich your life, how to pass down heirlooms worth treasuring…how to share.
Enjoy and be well this winter!