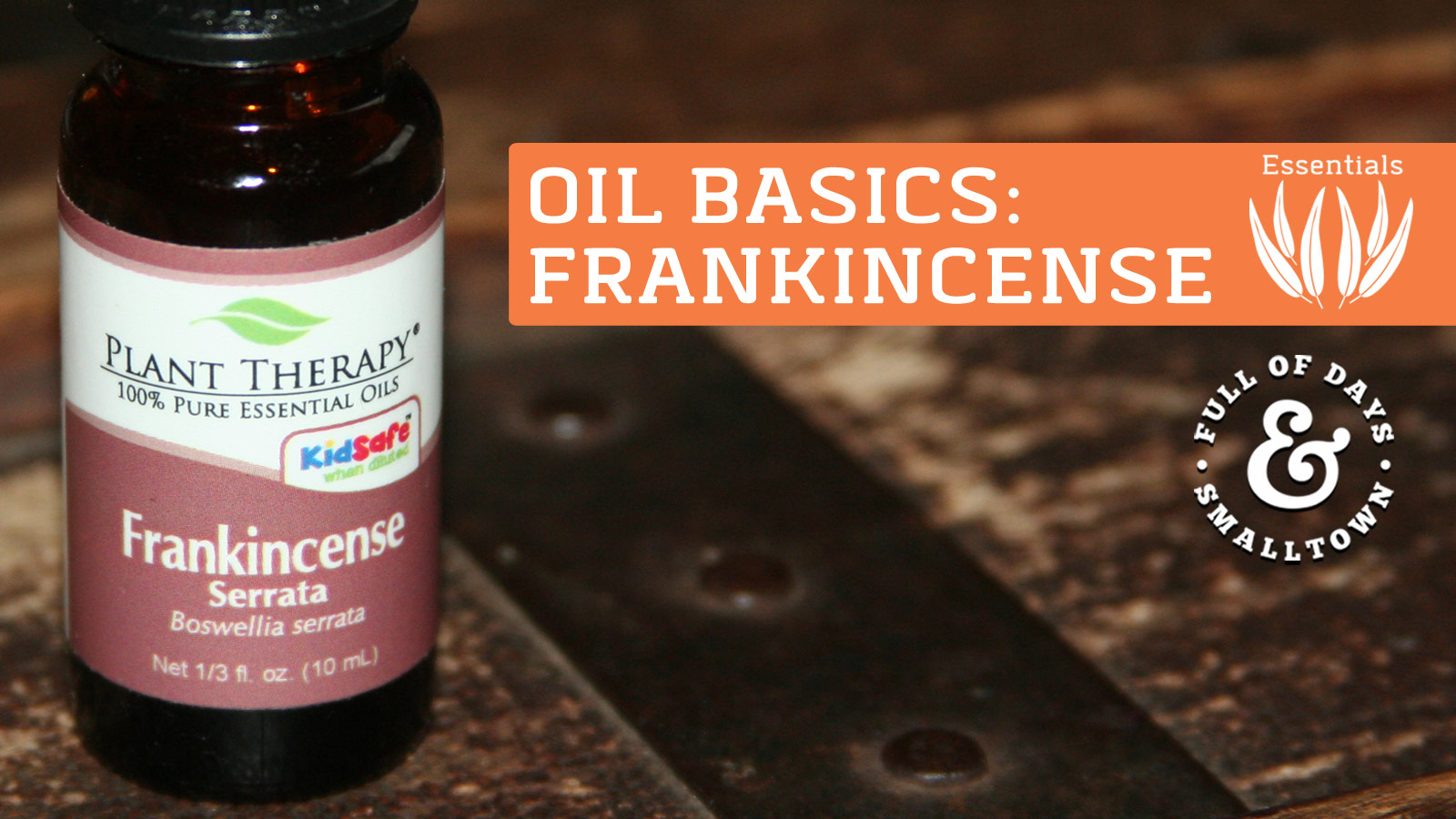 W
ith so many benefits and uses, Frankincense essential oil has earned the title as the "king" of all essential oils. Its skin beautifying, aromatically calming, and overall health-promoting properties are extremely powerful and can easily be incorporated to support our natural wellness lifestyle. If you remember just one thing from this article, here is my helpful essential oil tip:
Not sure what essential oil to use? When in doubt, always try Frankincense!
Before diving into essential oils, I associated Frankincense with Christmas because it's one of the gifts the Three Wise Men brought to the baby Jesus. I thought it sounded very ancient, and sort of mysterious, but never really understood much about it and, honestly, I didn't give it much thought. Hey, I didn't even know what it smelled like until I attended a Christmas Eve midnight Mass and they burned Frank-Incense resin. If you've never smelled the essential oil that is steam distilled from the resin "tears" collected from trees found in Ethiopia, Somalia, Yemen and Oman, it is really complex with deep, slightly sweet, clean and warm notes and less woody/smoky as compared to the incense.
Frankincense Essential Oil (Boswellia carterii, sacra, frereana)
Major Properties: antiseptic, disinfectant, astringent, carminative, cicatrisant, cytophylactic, digestive, diuretic, emenagogue, expectorant, sedative, tonic, uterine and vulnerary substance.
General Uses: Scars, cuts, scrapes, burns, gout, immune support, cancer, anxiety, stress, depression, anti-inflammatory, anti-aging, colds, congestion, memory, relieve itching, arthritis, pain, swelling, acne, mole removal, skin tags, warts, restless leg syndrome, bad breath, toothaches, canker sores, oral health, insomnia, enhances all other essential oils.
Cautions: Although not known for any side effects, please consult with your doctor or healthcare provider prior to using pure Frankincense essential oil during pregnancy. Frankincense can be used on everyone in the family in topical application when combined with a carrier oil.
Uses for Frankincense
Had a rough day? Add 8 drops of Frankincense and 4 drops of Lavender to unscented Castille soap, then add to hot bath water for a relaxing and stress relieving soak.
Kiddos coming home with cuts and scrapes? Make a simple healing "balm" with 2 TBS coconut oil, 10 drops Frankincense, 10 drops Melaleuca and 10 drops Lavender. Stir and apply sparingly several times daily for fast healing!
Sagging skin? Try adding Frankincense to your unscented face or body lotion for anti-aging and toning properties.
Have a cough or congestion? To help offer relief from coughing and eliminate phlegm in the lungs as well as reduce nasal inflammation, add a few drops of Frankincense to a carrier oil along with Melaleuca (Tea Tree) and rub onto neck and chest or add these essential oils to your diffuser or a steamy mug of water and inhale.
Aching muscles and joints? Get soothing relief by combining Frankincense, Lemongrass and Peppermint essential oils with a carrier oil and massaging onto the painful areas.
Can't focus? Wild Orange and Frankincense combined in a diffuser during projects or while studying can help increase mental clarity and focus.
For a fantastic headache blend (Tylenol in a bottle!)
6 drops Frankincense
6 drops Lavender
6 drops Peppermint
6 drops Cypress
Add to a 10 ml roller bottle and top with carrier oil (almond, jojoba, fractionated coconut oil) of choice.
Mix to combine and roll onto temples, in front of ears, behind ears and on back of neck (near base of skull) at first indication of head tension. Reapply as needed, massaging in and breathing the aroma in deeply to encourage relaxation.
A note from Kelsey: Our family chooses to use Plant Therapy for their high quality, pure, therapeutic grade essential oils offered at affordable prices. For $10 off your first order, click through our Plant Therapy link in the sidebar and use promo code:

signup10

. This is an affiliate link, which means you get to enjoy the same great low prices for quality oils, and we'll get a little kick-back to help keep food in the fridge…

thanks!

As always, Plant Therapy offers free-shipping and returns on all orders (no minimum purchase required).