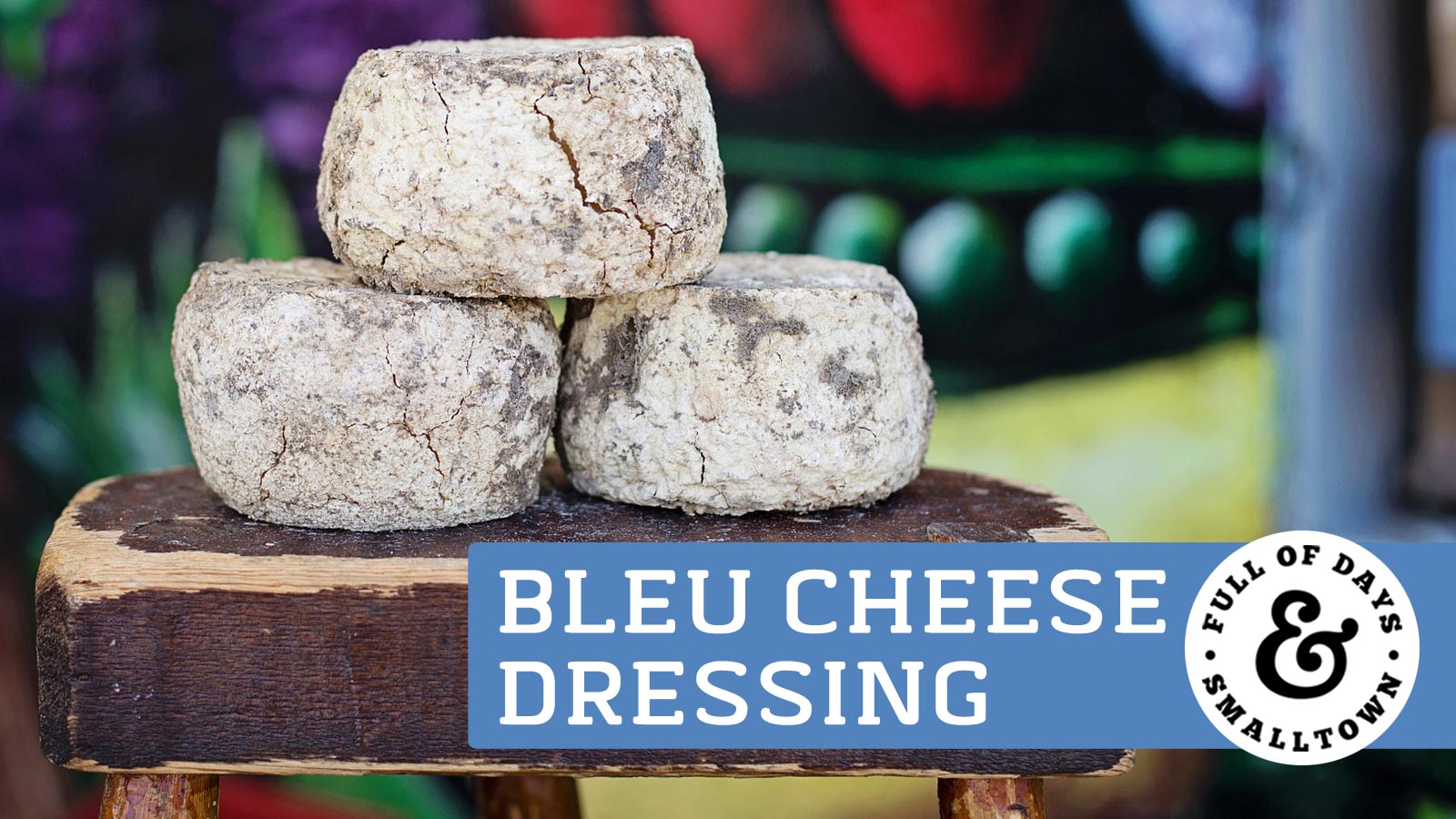 W
hen your fondest memory of someone is their amazing salad dressing, you know it's a recipe you need in your arsenal! I recently asked my good friend if she had a favorite salad dressing. Without hesitation, she walked straight over to her recipe drawer and pulled out "Omar's Bleu Cheese Dressing".
Omar was an Eastern European woman who used to babysit my friend when he was a wee lad, back in 1962. He recalls she would come over to babysit, but would end up cleaning the entire house, top to bottom, even ironing his father's underwear! His clearest memory was of her Bleu Cheese Dressing; if there was salad for dinner, there was Omar's dressing to go on top…and we happen to agree.
The perfect dressing is essential to the perfect salad, and I see no reason whatsoever for using a bottled dressing, which may have been sitting on the grocery shelf for weeks, even months – even years." – Julia Child
Ingredients
2 cups Sour Cream
2 cups Mayonnaise
2 cloves Garlic (minced)
4 oz Bleu Cheese
1 Tbs. Fresh Lemon Juice
1 Tbs. White Wine
Salt & Pepper (to taste)
To Make: This recipe makes 4+ cups bleu cheese dressing. Feel free to cut the recipe in half, if needed.
Step 1: Crumble bleu cheese and set aside.
Step 2: Mix together sour cream, mayonnaise, minced garlic, lemon juice, white wine, salt and pepper. Whip if necessary.
Step 3: Add in bleu cheese crumbles and stir to combine. If dressing is too thick, thin with additional white wine.