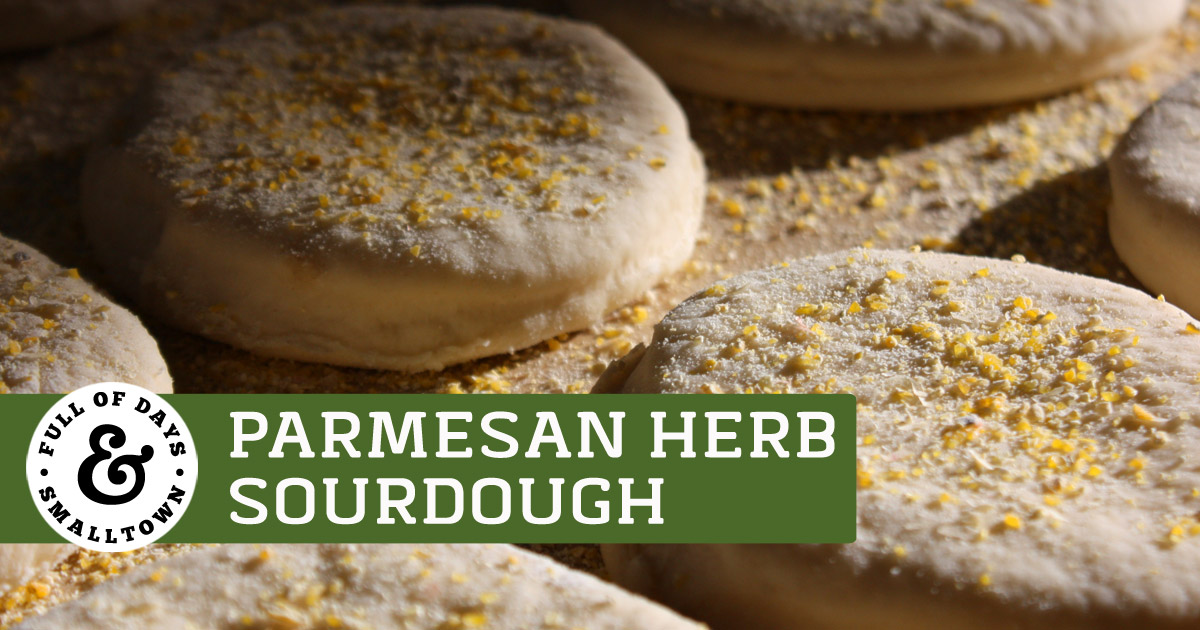 Parmesan Herb Sourdough English Muffins
There are a few creature comforts that we just really miss!
I've mentioned before how The Hubs has missed dearly his beloved Egg McMuffins from the Golden Arches…and we were thrilled when we recreated his old fave, in a much more gut-friendly manner with these Sourdough English Muffins.
But when a challenge was thrown our way to whip up a Parmesan and herb variation, we gladly accepted and got to recipe testing! Much to my delight, the "testing" phase was short, as we created an incredibly delicious alternative to our original sourdough English muffin recipe.
We shared the recipe over at Attainable Sustainable, so head over there and enjoy! We hope you love them as much as we do!
Time to go feed "Seymour" the Sourdough!
Love Sourdough and Want More Recipes?
We love sourdough, too! In fact, we love it so much we wrote a book about it! When I first started using sourdough, almost five years ago, it was a struggle. I really wanted to make bread we could use for everyday things like sandwiches and toast, but I baked loaf after loaf of rock-hard, dense bread. Sure it tasted good, but it was NOT good for a sandwich.
Because I was baking so much bread, I was feeding my sourdough starter constantly and figured there had to be more practical ways to use up all the excess. My kiddos wanted things like pancakes, muffins and even cake. They weren't interested in beautifully crafted artisan loaves of bread. So it was my goal to make our sourdough starter work for us!
It was with this thought in mind that I wrote the following book. I share tips and tricks I've gleaned over the years, and I even include a glossary of sourdough baking terms (because, let's be honest, sometimes it's like speaking a foreign language!). 
If you love the healthy benefits of sourdough, and you want easy, everyday recipes your family will love, then be sure to check out our book Everyday Sourdough: Recipes for the Everyday Baker. 
This recipe is featured in our Sourdough eBook! If you love easy and delicious sourdough recipes (including gluten-free options!), click here!