Did you know there's a way to eliminate chemicals, reduce your toxic load, save money and get soft, fresh, wrinkle-free clothes? There is! And it's all with one itty-bitty purchase that'll only cost you $1…that's right, just one buck! The MightyNest is offering our readers a set of three wool dryer balls, just for being awesome! (This post is sponsored by MightyNest, all opinions are my own.)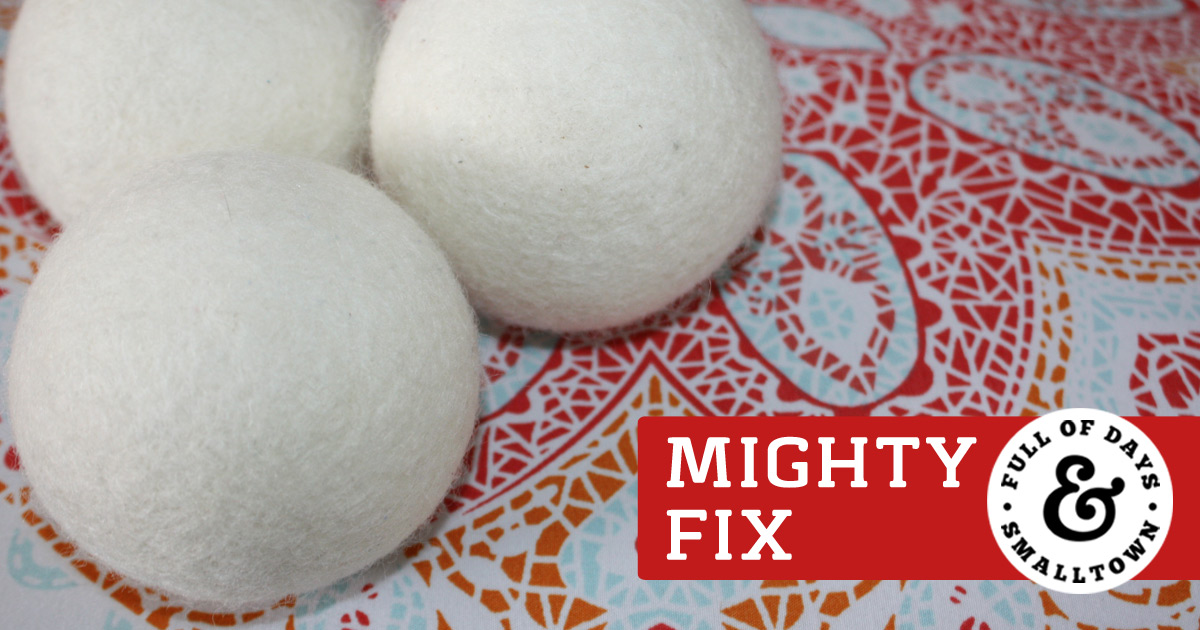 The MightyNest
Go Non-Toxic with the MightyFix
If you've been wanting to lessen your toxic load by eliminating chemicals from your home, but just don't know where to start, then the MightyFix will be your new best friend. Researching which products are safe to use in the home takes time and effort, so let the MightyFix do the work for you! Each month their expert curators pick an eco-friendly product which gets delivered right to your doorstep. At just $10 a month you'll receive a hand picked home or wellness product saving an average of 30% off retail. Best of all, by signing up through Full of Days your first "Fix" will be just $1 and you'll get three 100% wool dryer balls. But it gets even better than that because shipping is always free*!!
*Free Shipping to the contiguous 48 states.
100% Wool Dryer Balls
My first MightyFix was a set of three 100% premium New Zealand Wool Dryer Balls. If you know me at all, you know I LOVE my dryer balls. I've shared about them before, and frequently recommend them as an easy first step toward eliminating unnecessary chemical exposure in the home. Not only that, but they'll last for 1000+ loads saving you boatloads of money. In the past two and a half years I've saved over $125 just from not buying dryer sheets!
Why was I so thrilled to get more dryer balls when I already had some? Well, the thing about these tricky balls is that they like to hide in pockets and sleeves of clothing and frequently get stored away in the linen cabinet tucked deep inside the pocket corner of our sheets. So having a few extras is a good thing, especially because they're great indoor balls for playing catch…just ask my kids!
5 Reasons to Choose Wool Dryer Balls
Ok, so there are probably more than just five, but it seemed like a good solid number. I'm not even counting the fact they won't break a window if when my boys play catch inside!
100% WOOL – These dryer balls are hand felted from 100% premium New Zealand natural wool. This means there are no added chemicals or dyes that will end up on your clothes and eventually on your skin. This also keeps chemical residue from building up on the inside of your dryer, which is why I suggest you give your dryer a good cleaning before using your dryer balls for the first time.
REDUCE DRYING TIME – That's right! As your dryer spins around, these dryer balls will bounce around fluffing up your clothes and keeping them from getting bunched and twisted, shortening the time it takes your clothes to dry and lessening your utility bill. YAY!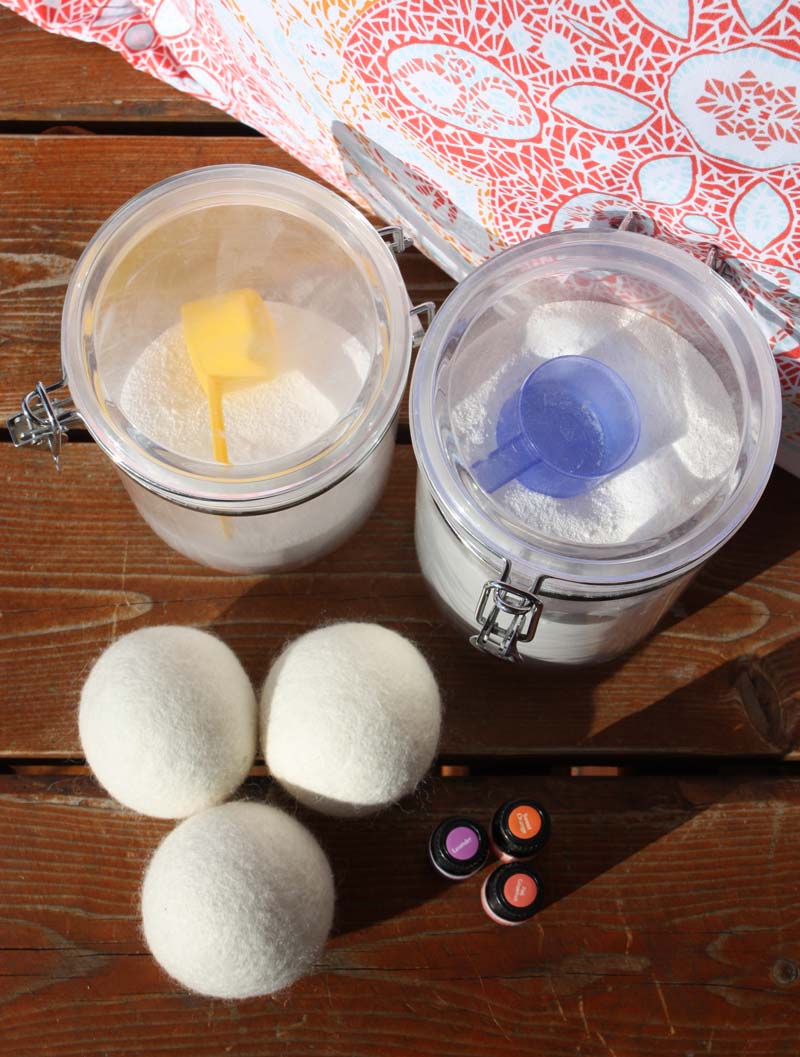 3. SOFTENS FABRICS & REDUCES STATIC – All that bouncing around inside your dryer is also good for softening fabrics and reducing static cling*, this is great for babies and those with sensitive skin.
4. LAST FOR YEARS – As I mentioned before, I've had my dryer balls for over two and a half years and, other than a little pilling, they're in the same great shape as the day I got them. (Pilling is normal and good as this is a sign they're made with natural fibers and not synthetic materials.) 
5. SAVES MONEY – Like I said…$125+ in two and a half years! These normally cost just under $20, but today you can get them for four quarters! SCORE!
FULL OF DAYS TIP: For delicately scented laundry, simply add a few drops of essential oil to your dryer balls. As they bounce around, the scent will transfer to your clothes and leave them smelling fresh and clean without the use of harmful fragrances. Don't be alarmed if the oils slightly discolor the dryer balls, this is normal with certain oils and completely harmless.
* If you have static, try shortening the drying time, over-drying your clothes actually promotes static.
How to Get Your Hands on These Dryer Balls
Simple! All you have to do is visit MightNest and sign up for your very first MightyFix. These dryer balls retail for $16.99 + $5.95 for shipping ($22.94), but by using our link, the cost to you will be just $1. That's it! Once you sign up your dryer balls will be packed away and sent right to your doorstep in a matter of days! Be sure the coupon code: DAYSDRYERBALLFIX is entered into the coupon code section of the form. To make it even easier, just click the "Join the MightFix" button below and the discount will automatically be applied at checkout!
Discount not available to existing MightyFix subscribers.
May I please ask a favor?
Us smaller bloggers need all the help we can get…subscribing and sharing on social media is greatly appreciated. And if you know someone who would love to get their hands on a set of dryer balls for $1, spread the love! Thanks!