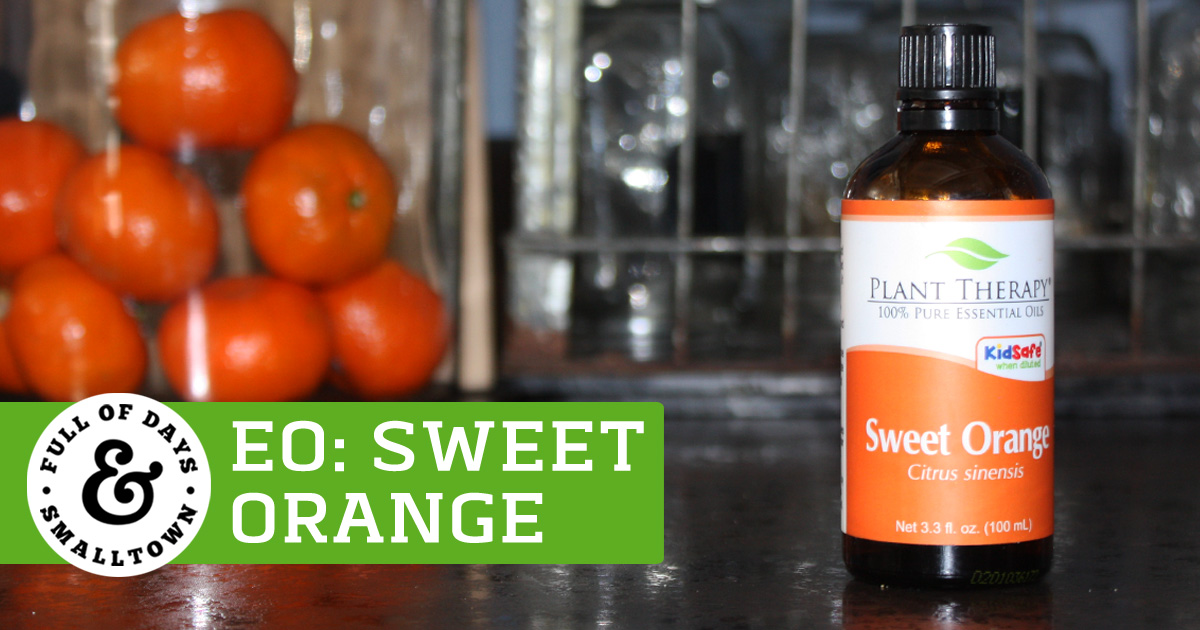 Wild (Sweet) Orange Essential Oil
My Very Favorite Oil for Uplifting, Calming and Invigorating My Day
I remember when I fell in love with Wild (Sweet) Orange essential oil like it was yesterday. I was doing battle with the dreaded spaghetti sauce label on a jar I desperately wanted to re-purpose for storage. I'd tried EVERYTHING. After a long soak in hot sudsy water, only the outer portion of the label came off easily, leaving a not so lovely white sticky underside of the label that would not be removed. Can you relate?
Patience wearing thin, I resorted to a run through the dishwasher and removed the jar hoping for perfect results after a good steaming, only to see the white partially gone and the sticky adhesive very tacky to the touch. Enter trusty Google. A HA! After reviewing a few reliable sites, I quickly learned that Wild (Sweet) Orange essential oil is THE go-to for cleaning all things greasy and sticky. I grabbed my Wild Orange, muttered to myself, "Seriously Heather. All this FOR A JAR?" After just a couple drops straight onto the sticky label remains, I went to work using a dry paper towel and within a minute I had a shiny and adhesive free jar, ready to reuse! I felt like I'd just won the biggest fight of my life – even if it was only the biggest battle of the day.
I want you to have that awesome "I can do it" experience, too! There are so many amazing and powerful uses for this vibrant, cold pressed essential oil. In fact, it's what I am diffusing right now along with Peppermint and Frankincense which is proven to help mental focus, clear thinking and boost energy. My daughter uses that during study and homework time as well with great results. Try it!
Wild (Sweet) Orange Essential Oil (Citrus Sinensis)
Major Properties: Anti-inflammatory, antidepressant, antispasmodic, antimicrobial, antioxidant, antiseptic, aphrodisiac, carminative, diuretic, tonic, sedative and cholagogue.
General Uses: Colds, constipation, dull skin, flatulence, flu, gums, oral health, slow digestion, stress, anxiety, hypertension, circulation, cleaning
Cautions: Citrus oils are phototoxic (which means the skin is susceptible to damage, like sunburn or blisters, when exposed to light and especially ultraviolet [UV] light). Stay out of direct sunlight for 24 hours when using wild orange. Although not known for any side effects, please consult with your healthcare professional if you have concerns. Wild Orange can be used on everyone in the family in topical application when combined with a carrier oil.
Using Wild Orange
Relax and uplift: Combine Wild Orange, Cypress, Black Pepper and Ylang Ylang in carrier oil of choice for a relaxing and uplifting massage that helps increase circulation.
Purify the air: Peppermint, Wild Orange & Melaleca is an excellent air freshener spray that helps purify the air.
Sour laundry? Add several drops Wild Orange & Melaleuca to the rinse water.
Bath soak: For a great detox bath that supports the lymphatic system, try adding Cypress and Wild Orange essential oils to 2 TBSP Castille liquid soap, mixing and adding to hot bath water (I also add Pink Himalayan and plain Epsom Salts for an added mineral boost).
PMS? Digestive upset? For soothing PMS moodiness and digestive issues combine Wild Orange, Lavender, Peppermint and Frankincense in a roller bottle with carrier oil and apply as needed to chest and neck for uplifted mood and energy, to stomach for soothing upset and reducing gas, massage above uterus for relief from cramps.
Trying to increase milk production for breast feeding? Studies show combining Fennel, Basil and Wild Orange essential oils and massaging with a carrier oil a few times daily (for up to 10 days) can help!
Scenting lotion or soap: Orange is a wonderful oil to add for a fresh citrus-y scent to homemade lotion or DIY foaming hand soap recipes.
Wild orange has so many benefits and uses, one of my favorites is simply adding Wild Orange to my diffuser to create a welcoming and cheerful environment at home or in my office space.
What's your favorite use for Wild (Sweet) Orange essential oil? 
Let us know in the comments below!
Our family chooses to use Plant Therapy for their high quality, pure, therapeutic grade essential oils offered at affordable prices. For $10 off your first order, click on the bottle image, or through our Plant Therapy link in the sidebar and use promo code:

signup10

. This is an affiliate link, which means you get to enjoy the same great low prices for quality oils, and we'll get a little kick-back to help keep food in the fridge…

thanks!

As always, Plant Therapy offers free-shipping and returns on all orders (no minimum purchase required).