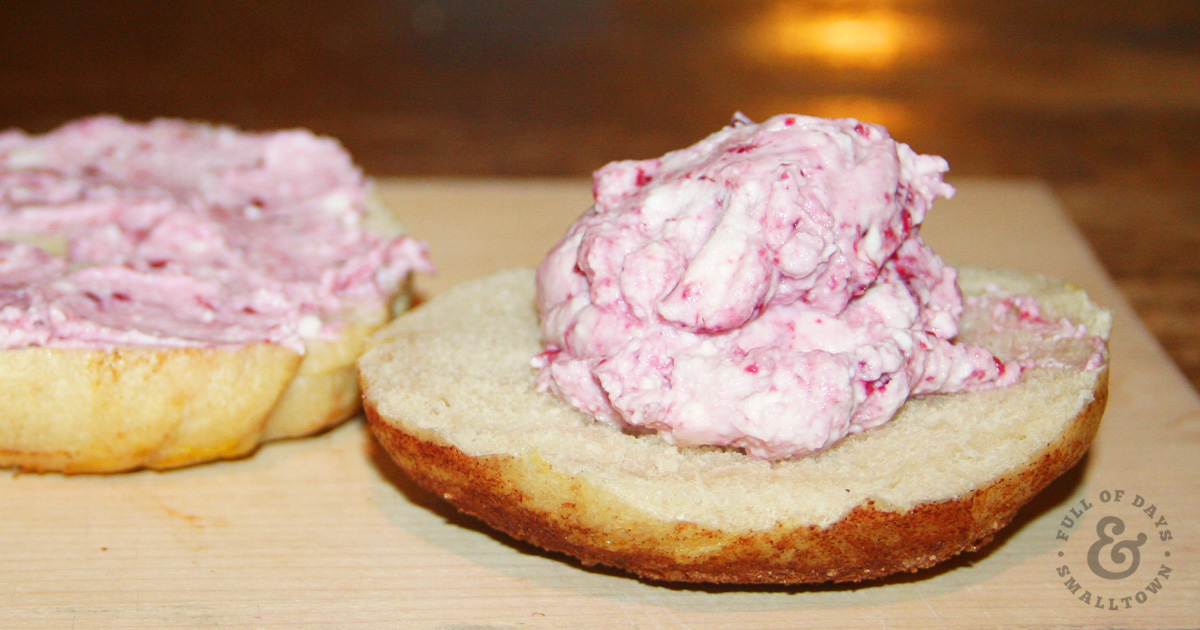 Homemade Sour Cream & Cream Cheese
Easy-to-make sour cream and cream cheese with just three ingredients.
Did you know cream cheese and sour cream are a cinch to whip up at home? And I do mean a cinch – like add culture to milk – wait 12 to 24 hours – then strain. Does that sound too difficult? I didn't think so!
All you need is some raw milk, raw cream and mesophillic cheese cultures (I know, that sounds intimidating, but it's really just a packet of powdered stuff). Our milk-man's cows tend to be quite generous when it comes to cream and a gallon of milk will average 4 cups. By adding milk and cream, we're going to make two dairy products at once, plus I'm getting more bang for my buck by using one packet of culture for both products.
Follow along with us on Facebook!
It is possible to allow the raw milk to clabber (think milk jello), which happens naturally when left at room temperature for 2-4 days, then let it turn to curds and whey (which you can strain and cream into cheese), but I find the end result a little too overpowering and tangy for my taste. Using a culture speeds up the process and yields a more mild flavor my family happens to love.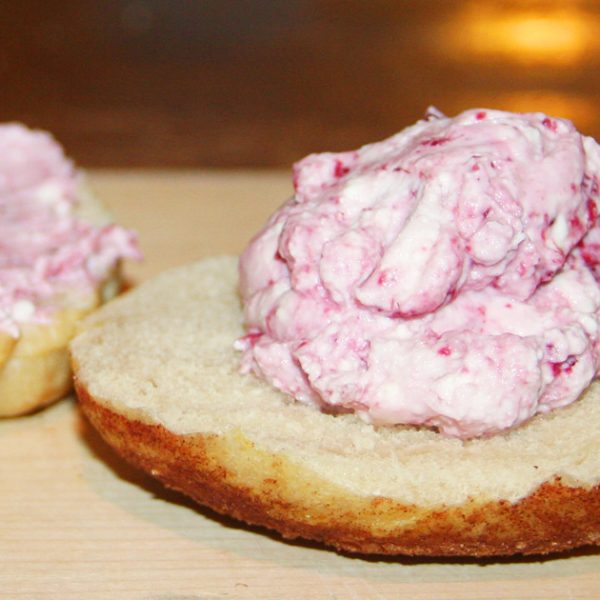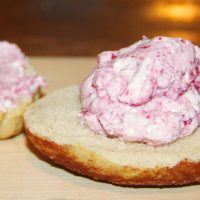 Homemade Sour Cream & Cream Cheese
Simple homemade sour cream and cream cheese recipe with just three ingredients. It doesn't get any easier than this!
Print
Pin
Comment
Servings:
2
cups sour cream, 2 cups cream cheese
Instructions
Skim 4 cups cream from fresh, cold raw milk and add to half gallon jar.

Add 4 cups fresh, cold raw milk to jar.

Stir in one packet mesophillic starter culture, continue to stir gently for 10 seconds with a non-metallic spoon.

Cover jar with lid and let sit at room temperature for 12-18 hours (after 18 hours I think the sour cream gets a little too sour).

After 12-18 hours, gently skim cream into a bowl or jar and refrigerate. If it seems a little runny, you can allow it to continue to culture, but it will thicken slightly more once chilled.

Allow the milk to set for 12-24 additional hours (for a total of 24-44 hours).

You should start to see curds and whey, a clear separation of milk solids and yellowish-green liquid. Gently pour curds and whey into a fine mesh strainer over a large bowl.

Cover with plastic wrap or a kitchen towel and place in the refrigerator to strain. Allow whey to strain out for 6-12 hours, or until desired consistency/thickness is reached (I have allowed it to strain for an entire 24 more hours for a nice thick cream cheese, it's pretty hard to mess up!).

For a smoother cream cheese, allow as much whey to drip out as possible, then pulse the cream cheese a few times in a food processor, or place in the bowl of a stand mixer and, using the whisk attachment, whip until smooth and fluffy (see flavoring options below).
Notes
Flavored Cream Cheese Options:
PLAIN - Add salt, to taste, and use as you would regular cream cheese.
HERB FLAVORED - Add ranch seasoning (or other favorite herbs & spices) for a healthy dip for veggies, or a spread for crackers.
FRUIT FLAVORED - Blend in fresh berries and a little sweetener for a healthier frosting, a dip for fresh fruit or a spread for bagels and toast.