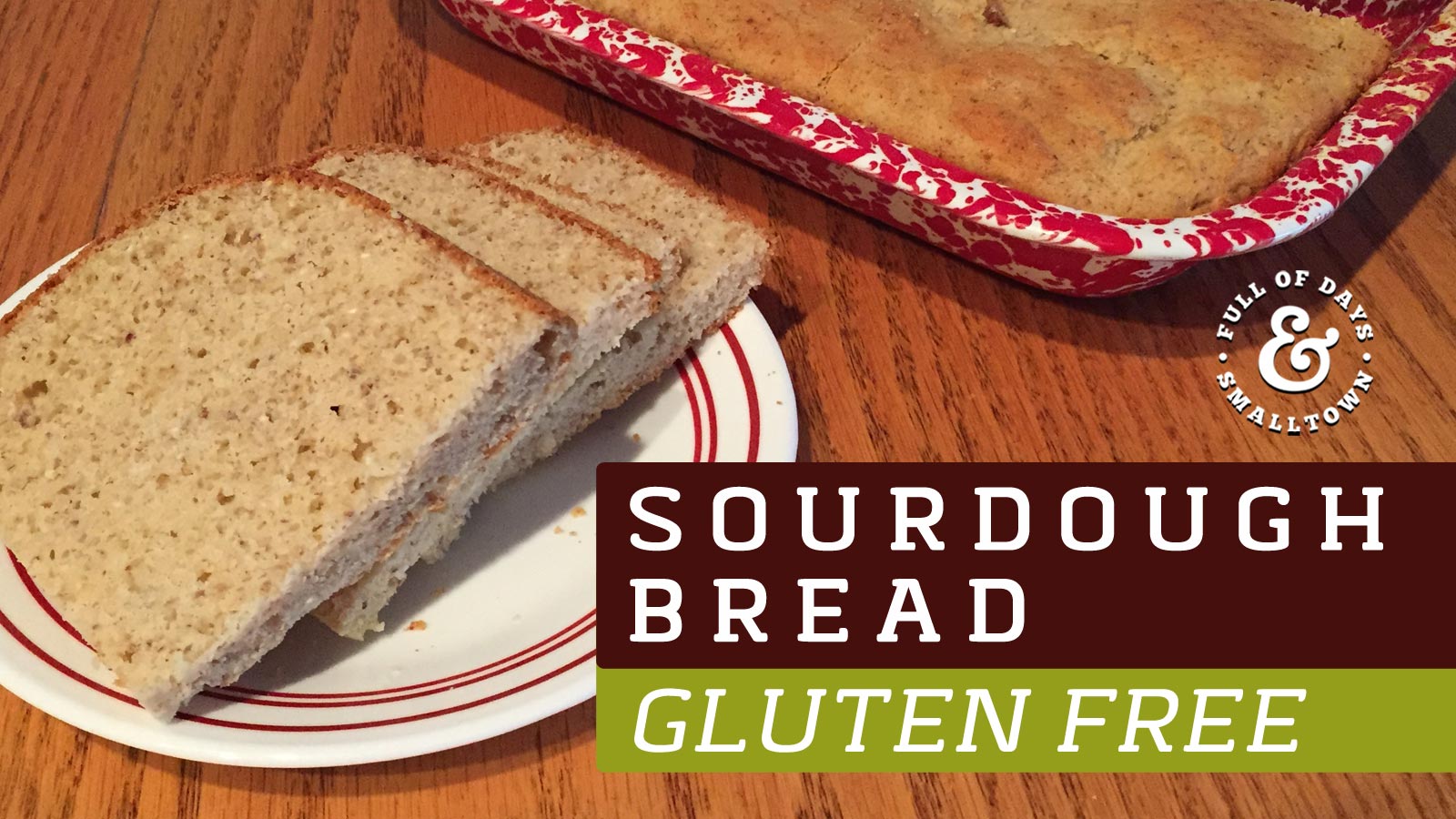 Gluten Free Sourdough Bread
Because being gluten-free doesn't mean you should miss out on sourdough!
When our family went gluten free, we came to the conclusion that bread was no longer part of our diet. Let's be honest, when you are used to homemade loaves of wheat bread, does gluten free even begin to come close? Not to us! But we were sure there had to be a gluten-free sourdough bread recipe somewhere!
After a year of doing without, my husband admitted he missed sandwiches. The taste and texture of wheat bread was now a distant memory,  so we decided it might be safe to give gluten free breads another try. We purchased loaf after loaf of some pretty horrendous bread, and it killed me to pay such a hefty price for what became a continual let down. So my quest to bake a loaf of edible gluten free bread began.
My quest turned into years of reading cookbooks and gluten free websites, gleaning from veteran gluten free friends, and trial and error. (I should put emphasis on error here…there were some pretty scary loaves coming out of my oven that rivaled the store bought versions mentioned above!) As time went on the loaves became less scary and more palatable, yet I still continued to make adjustments along the way.
My latest and most favorite adjustment has been converting my recipe to gluten free sourdough, and I'm so excited to have a GF option that I can't wait to share it with you. My hope is that it will be an acceptable substitute for your home too, and perhaps you have some tips and tricks I could glean as well!
This recipe is featured in our Sourdough eBook! If you love easy and delicious sourdough recipes (including gluten-free options!), click here!
Gluten Free Sourdough Bread Recipe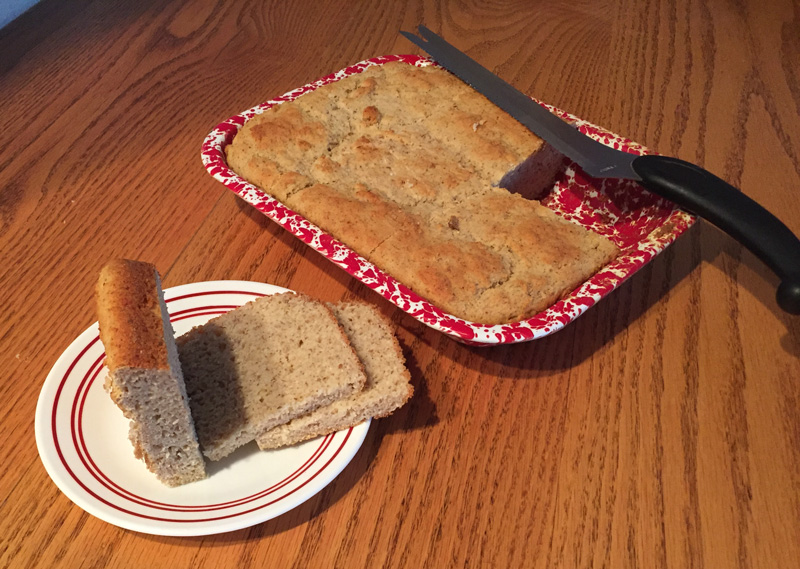 Details
Hands on Time: 10 mins
Hands off Time: 1 hour
Bake Time: 40 mins
Yield: One loaf bread
* Be sure to read through the entire recipe, especially the tips before baking!
Directions:
Turn on oven to lowest temperature (mine is 170 degrees).
In a large mixing bowl whisk together tapioca flour, ground flax seed, coconut flour, salt, and baking powder. Set aside.
In a separate bowl, whisk together sourdough starter, eggs, honey, and oil. Sprinkle gelatin and psyllium husk over the top, and immediately whisk in to prevent clumping.
Add dry ingredients to wet ingredients, and mix with flat beater on low, or by hand with a spatula for about two to three minutes. Your bread dough will look less like dough and more like the texture of really thick brownie batter.
Spread evenly into a greased baking dish (mine measures 10.5X8X2″, see "Kourtney's Tips" below), and brush avocado oil on the top.
Turn oven off, and place pan inside oven. Shut the door, and allow bread to rise for about 40 minutes to an hour.
Remove bread from oven, and allow to finish rising while oven preheats to 350℉. Bake for 40 minutes.
Allow bread to cool completely and refrigerate before slicing. To make sandwich size slices, first cut the loaf into six squares, and then cut each square into four slices (see photo below). Store bread in an airtight container and consume within four to five days.
Kourtney's Tips:
True sourdough is simply flour, salt, and water, but this recipe contains that and then some. The addition of these other ingredients mimics the binding ability of gluten so that your loaf isn't a crumbly dry mess. Additionally, by using these ingredients you also add protein and fiber that many gluten free flours lack.
Baking powder may not be necessary, but I have found it helps tremendously in the "rock loaf" factor.
Honey is purely optional to lightly sweeten and add a bit more browning to the crust.
Since we are using all starter, and not adding additional flour for our grains, there is no need for the extended rise time to finish neutralizing the phytic acid.
If bread starts to become stale before consuming, it makes great French Toast or bread crumbs. Bread can also be frozen.
We have found that gluten free bread is best when lightly toasted before serving.
Don't be tempted to bake this recipe in a loaf pan. The center will not cook all the way through, and it will fall. The shallow dish makes for less failure rate.