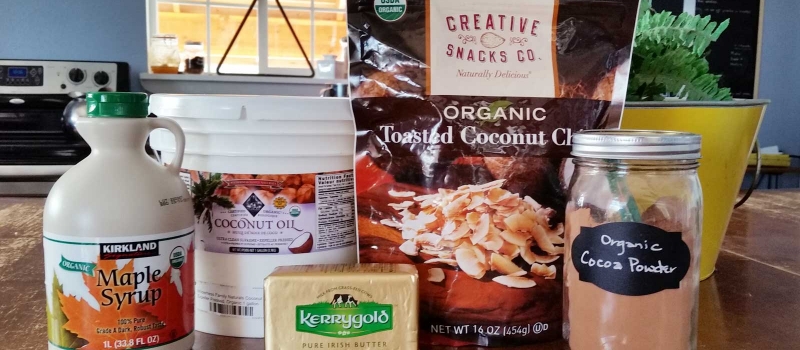 B
et you never thought a bug could taste so good!
If you've read this post on butter you know why it's important to consume an adequate amount of healthy fat each day. Sometimes this is hard to do, especially if you're trying to add in butter and coconut oil for their different health benefits.
One way we enjoy the advantages of these healthy fats is by making chocolate bugs. They make a great mid-day snack to pair with a cup of Dandy Blend, or they're a perfect way to conclude your evening meal.
When my kids eat them they think they're getting a candy bar and I'm grinning knowing this "treat" is doing so much good for their body!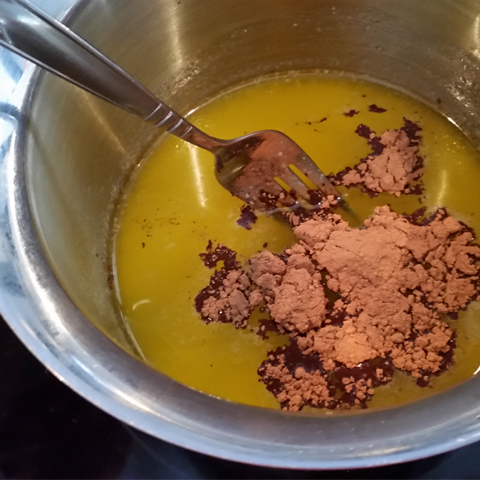 Ingredients
1/2 cup Coconut Oil
1/2 cup Butter
1/2 cup Cocoa Powder
2 Tbs. Maple Syrup

8 Tbs. add-ins (I used toasted coconut chips from Costco)
To Make: This recipe makes about 8 "bugs".
Step 1: Melt butter and coconut oil in a saucepan on the stove over medium-low heat.
Step 2: Once melted, add cocoa powder and maple syrup. Stir to combine. (For a sugar-free option, sweeten, to taste, with vanilla stevia.)
Step 3: Taste and adjust. (The recipe, as is, hints at a dark chocolate taste. So add more cocoa or syrup to your liking.)
Step 4: Pour one tablespoon of chocolate mixture into each silicone mold (can also use a silicone muffin tray). Add in 1 tablespoon of add-ins and top with one more tablespoon of chocolate.
Step 5: CAREFULLY transfer plastic molds to freezer and allow to chill until hardened (it helps to use a small tray for transferring).
Step 6: Remove your "bugs" from the mold and store in an airtight container in the refrigerator.
Guiltlessly indulge in chocolaty decadence!
Our family chooses to use Plant Therapy for their high quality, pure, therapeutic grade essential oils, offered at affordable prices. For $10 off your first order

(first time customers only)

, click through our Plant Therapy link in the sidebar and use promo code:

signup10

.