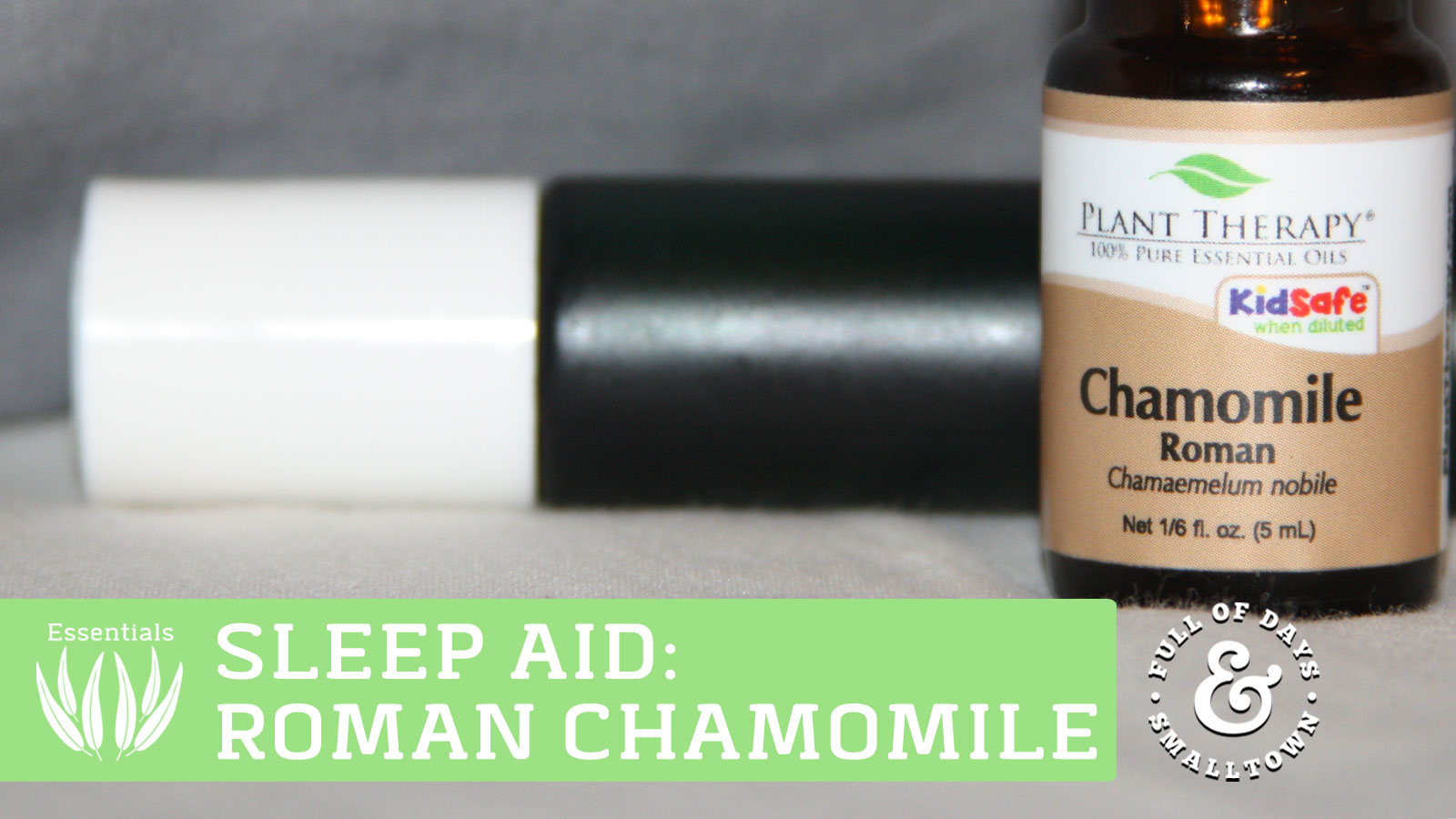 T
here's nothing I love more than knowing I have the ability to help myself and my family using essential oils. Not long ago, I struggled with insomnia. I would feel exhausted, only to lay awake for hours unable to sleep, no matter how many sheep I counted! The times I did fall asleep quickly, I would awaken after only a few hours. So frustrating!
I began trying essential oils to help me sleep. Of course I started with Lavender because it's generally regarded very highly for helping calm the body and support great sleep. I tried adding a few drops of pure Lavender to my diffuser and wasn't happy with the results. The more research I did, I read that sometimes an essential oil can have the opposite effect on a person. So, without getting too discouraged, I dug around some more and quickly began noticing others had very good results with Roman Chamomile. I experimented with a few different combinations that included RC (Roman Chamomile) that actually worked! And when I say worked, I mean falling asleep quickly and STAYING asleep 8 hours!
If you're reading this and wondering how you can get to that magical dream-time land I am now enjoying most nights then read on. I'm sharing the blends that work for me. I rotate things around as I find I respond best to that. If one of these blends works for you and keeps on working, don't feel you need to rotate unless you want to. Do what works for you!
Sleep Promoting Blends
One of the very best things about Roman Chamomile is that it's gentle enough for the smallest baby. Try the "Lullaby and Goodnight" blend in a diffuser so both mommy and baby to get a good night's rest. 
If you have trouble with overthinking and racing thoughts at night, the Vetiver in the "Sweet Dreams" diffuser blend really seems to quiet the mind and leave all the "to dos" for the morning.
Sleep disturbances can sometimes happen as a result of hormonal imbalances. It's always a good idea to check with your personal healthcare provider, but I've found that this "Deep Sleep Topical Blend" that has Ylang Ylang, Bergamot, Thyme and Geranium really support sleep at times when I may need extra hormone balancing during the month. I simply apply this to my neck, chest and bottoms of feet before bed. Plus, it smells AMAZING!
Lullaby and Goodnight
2 Drops Roman Chamomile
2 Drops Lavender
2 Drops Frankincense
Sweet Dreams
2 Drops Roman Chamomile
2 Drops Vetiver
2 Drops Cedar wood
1 Drop Lavender
Deep Sleep Topical Blend
8 Drops Roman Chamomile
6 Drops Ylang Ylang
6 Drops Bergamot
4 Drops Thyme
4 Drops Geranium
To Use: For the diffuser blends, simply add oils to your diffuser and top with water as per the instructions that came with your machine, then diffuse into the air for a restful night's sleep. For the topical blend, add oils to a 10mL roller bottle and top with a carrier oil (I use fractionated coconut oil).
The next time you find yourself fighting for sleep, reach for the Roman Chamomile and try one of the blends above.
Sweet Dreams!
A note from Kelsey: Our family chooses to use Plant Therapy for their high quality, pure, therapeutic grade essential oils offered at affordable prices. For $10 off your first order, click through our Plant Therapy link in the sidebar and use promo code: signup10

. This is an affiliate link, which means you get to enjoy the same great low prices for quality oils, and we'll get a little kick-back to help keep food in the fridge…

thanks!

As always, Plant Therapy offers free-shipping and returns on all orders (no minimum purchase required).