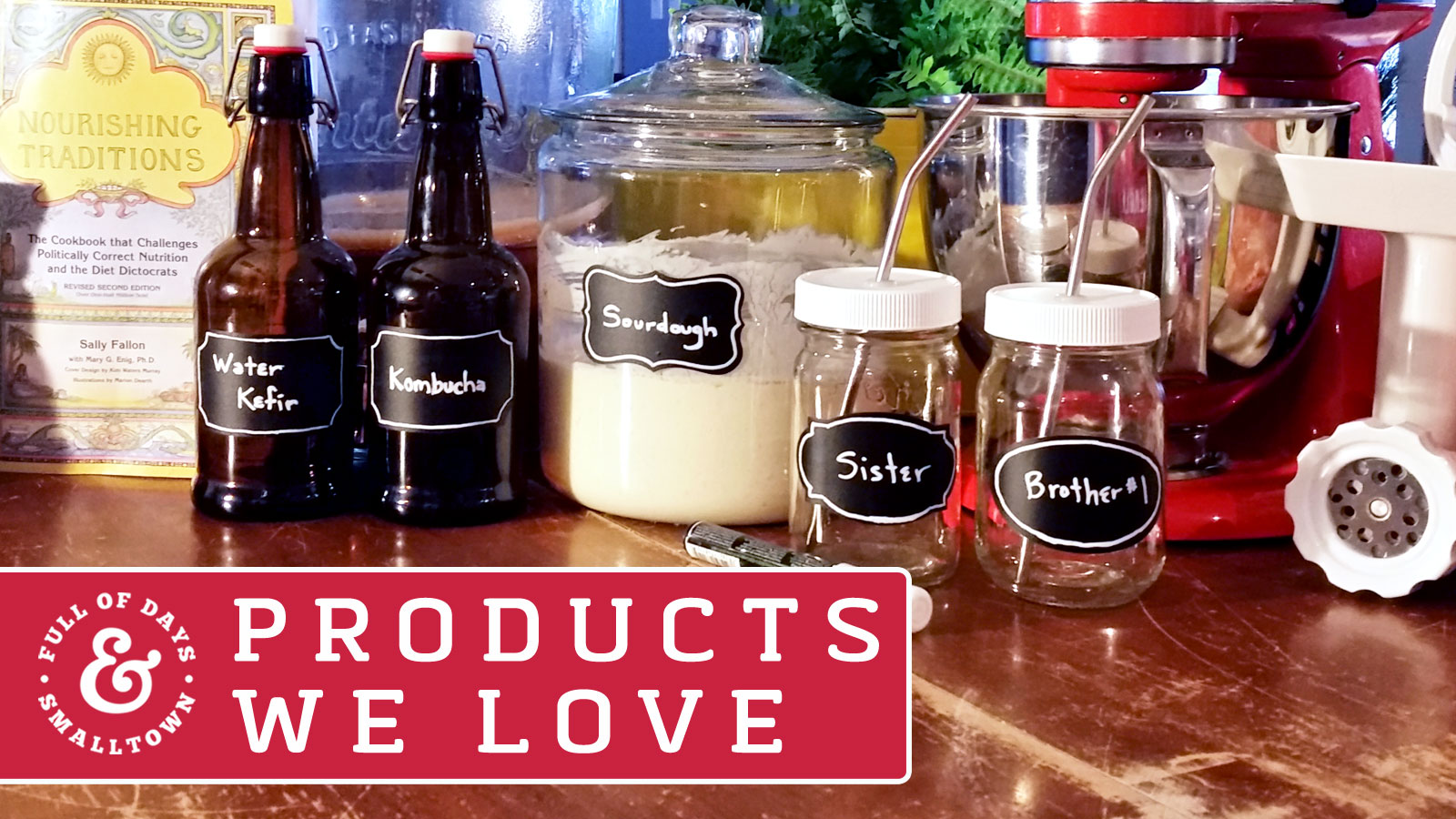 S
witching from a Standard American Diet (SAD) with a kitchen full of conventional foods, to a Traditional whole-food diet can be difficult. Which products are good? Which are necessary? How can it be affordable? The change can be daunting, and no one wants to waste money on products that don't fit the bill!
We can help! Here at Full of Days we have compiled a list of over 300 products we love and use. Dry goods, condiments, cleaning supplies, kitchen gadgets and household items, there's something for everyone! We're continually updating this list and we'll even list multiple options we love (when applicable). Remember, these are products we have used or currently use, and we'll never recommend a product we haven't tried ourselves.
Bookmark this page and come back to it frequently. If you haven't read our 21 Tips to Save Money in a Real Food Kitchen then start there. It should help you prioritize the following list, knowing which items take top priority and which items can wait. Also, if you know of a product not listed here, let us know in the comments below. We're continually looking for better, more affordable products and love to hear what's worked for others. We're in this together!
These are products we love and use (most on a daily basis)!