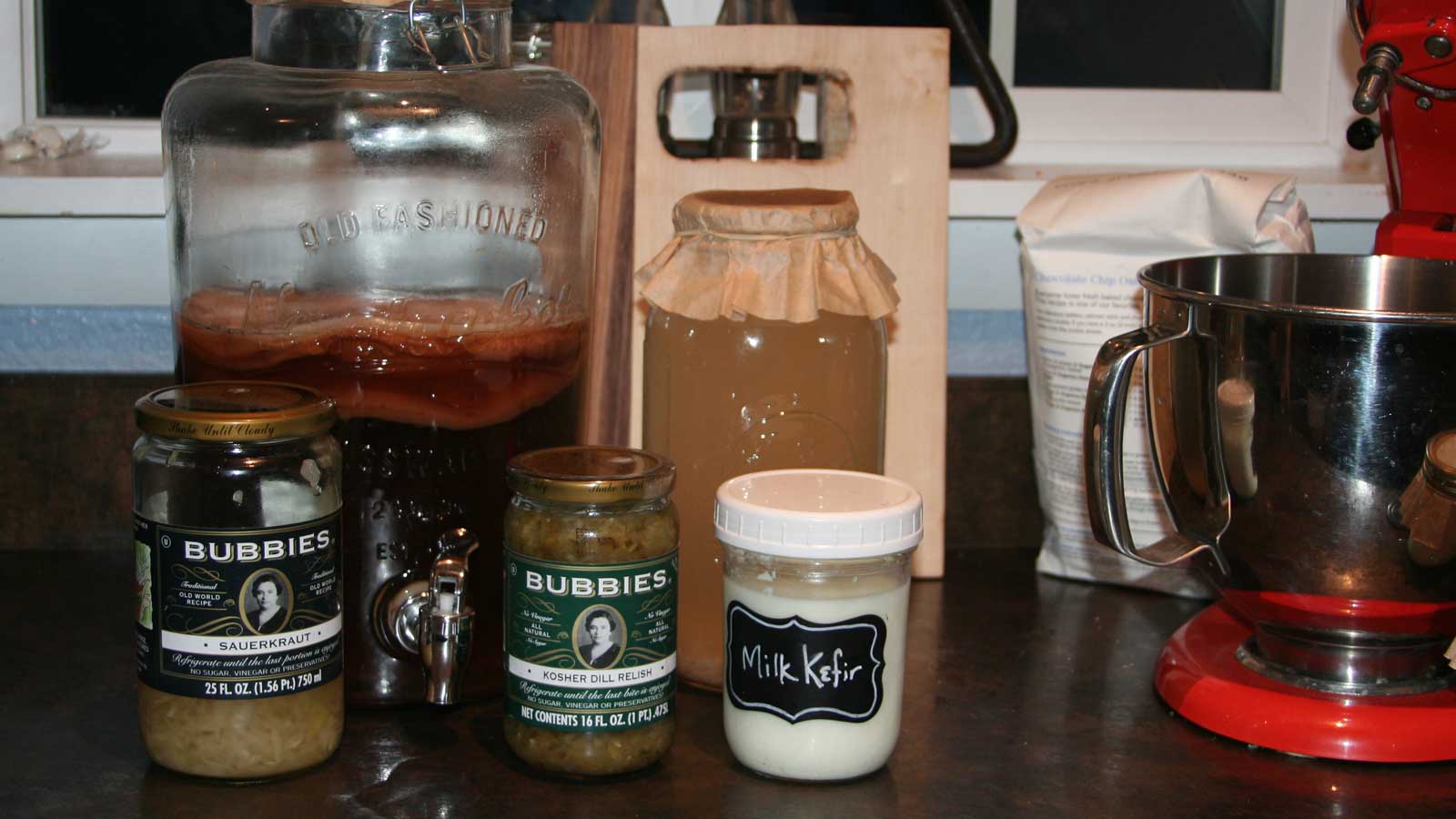 W
ith cold and flu season well underway for the year, do yourself (and your loved ones) a favor and strengthen your immune system! If these little buggers haven't hit you yet, it is possible to get ahead of the game!
This flu season, manufacturers of the flu vaccine will provide between 171 to 179 million doses of vaccine for the U.S. market, but this number is liable to rise if the demand is there. Our family prefers to do all it can to build our immune systems up beforehand so as not to be susceptible to the gut damaging vaccines doled out by doctors and pharmacies this time of year.
Probiotics are your body's very best bet at beating seasonal allergies, colds and flu's. Probiotics are the good guys who live in your gut (called your microbiome) and fight the battles your body faces on a daily basis. But these guys can wear out or starve without proper nutrition. Our gut needs continual replenishment of the "good guys" to be sure the ratio of good:bad bacteria stays in check. (Be sure to read up on prebiotics and why they're just as important!)
My family aims to consume probiotics with every meal, and it's easier to do than you might think! I'll add a tablespoon of traditionally fermented sauerkraut or fermented ketchup with our morning eggs. We often have a morning smoothie-snack, made with a combination of homemade yogurt and kefir (made from raw milk, which is important). With lunch I'll add a tablespoons of fermented relish or a dill pickle, and we'll enjoy some water kefir or kombucha with dinner. There ya go! Probiotics at every meal!
Done and done! Simple enough, right?
We opt for a variety of fermented foods (instead of sticking with yogurt and calling it good) because each fermented food is comprised of different strains of beneficial bacteria, and the more strains present in your gut, the better equipped you'll be to fight off those nasty bacteria and viruses.
Beyond adding probiotics to your diet, fermented foods also help you absorb food by balancing gut bacteria and increasing digestive enzymes. This will allow you to absorb many more nutrients and lessen the need for added supplements and vitamins as you'll be able to get them from the food you eat (assuming the food you're eating is providing these nutrients!).
It may not be necessary to take an additional probiotic supplement if you're in overall good health and already follow a healthy diet. But we like to keep this brand on hand to help our "good guys" out when they're feeling the stress from cold and flu viruses. When this happens, I'll empty a few capsules into our morning smoothie (my kids don't swallow pills yet). The probiotics are a tad spendy, but, as I mentioned, we only use them in times of need (not daily) so they last quite a while (and it surely beats getting hit with the flu or needing a doctor visit!).