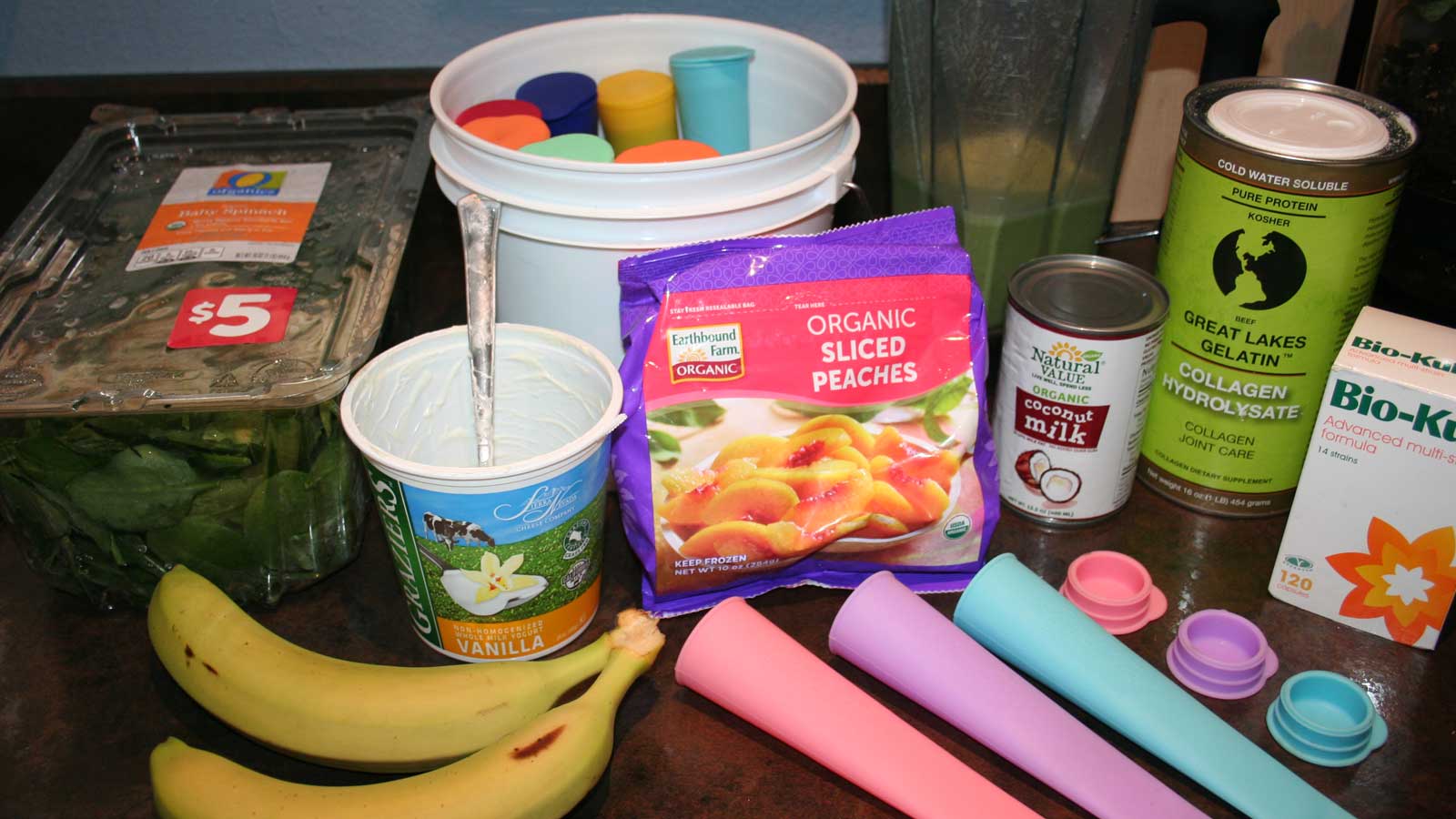 A
fter writing about our Traditional Diet Guidelines, I thought it would be helpful to share a typical meal plan in the Steffen house. Sometimes just knowing what the guidelines are doesn't really give you a jumping off point for what you can eat now. Especially if your cupboards are filled with pre-packaged conventional foods (no-no's to the traditional world).
In fact, I realized how often I look to other meal plans for inspiration when mine is lacking, so we did a 9 part series of "What's For Dinner?", featuring some of our favorite dinners. Each meal includes recipes and pictures so you're certain to drool. Who knows, maybe some snapshots of yummy grub will get your significant other to jump on board the traditional food bandwagon!
The best part is, everyone in our family eats this food, no short-order cooks in this household. Our four kids (ages 10 all the way down to 2) have learned alongside us what healthy food really means and why we eat the foods we eat. Hopefully this isn't scaring you off, we actually eat pretty typical meals, usually cooked from scratch, but mostly in a traditional manner (which hopefully is starting to make a bit more sense).
Without further ado, here's what the Steffens ate today (portions vary per person):
BREAKFAST: 2 egg omelette (cooked in coconut oil) with sauteed spinach, tomatoes, mushrooms and onions, topped with a dollop of sour cream or yogurt. A thin piece of homemade sourdough bread with 1 Tbs butter, 1-2 Tbs of sauerkraut and 1 cup of raw milk.
AM SNACK: 1 cup coconut milk smoothie (see recipe below) with carrot and celery sticks (dipped in optional homemade lacto-fermented ranch).
LUNCH: Large salad (3 cups or so). Made from mixed greens, bell peppers, celery, carrots, tomatoes, diced raw cheese, chopped nuts (preferably soaked and dehydrated) and homemade dressing. 3-4 ounces meat (chicken/tuna/salmon), a thin slice of homemade sourdough bread with 1 Tbs butter and a cup of kombucha, water kefir or raw milk.
PM SNACK: DandyBlend with coconut oil (or a chocolate bug). Or this gingerbread latte.
DINNER: Taco soup made with bone broth (click here for recipe). Tonight it was meatless, but other nights we'll add in grass-fed ground beef, or ground venison (whatever I defrost). I also toss in sauteed onions, canned black beans, frozen corn, canned tomatoes (hopefully still left from last years garden, if not, store-bought will do), taco seasonings (find homemade recipe here). Once served into bowls, I top it with grated raw cheddar cheese, diced avocado, sour cream and chopped cilantro. We also had a cup of kombucha, water kefir or milk (I try to mix it up throughout the day). #everyonehadseconds
DESSERT: Because you can't go a full day without something sweet, tonight we had "Chocolaty Milk" (warmed raw milk or coconut milk, cocoa powder and vanilla stevia…or maple syrup for the kids) and a handful of dark chocolate covered almonds (sometimes I'll have a banana too!).
As you can see it's pretty basic. Most of these meals were prepared from staples I always have on hand, plus the produce I shopped for at the beginning of the week from my meal plan.
All of the ingredients are organic (when possible) and none of these meals take very much kitchen expertise. Once you have the basics of the traditional diet down, you can adapt almost any recipe by making substitutions here and there. I make it a personal challenge to take one of my favorites (like, say…carrot cake!) and make it fit within our dietary guidelines! Truth be told? It usually turns out better than the original!
If you have some time and would like a more detailed example of a Traditional Diet, download the free PDF from the Weston A. Price Foundation. It's a full-color, 84 page booklet filled with nutrition information as well as recipes to help get you started. 84 pages may sound daunting, but trust me, there are a lot of pictures (and large font)! Healthy 4 Life
Coconut Milk Smoothie: 1 cup coconut milk*, 1/3 banana, 1/2 cup frozen peaches, 1 cup spinach, 1/2 cup yogurt (homemade or an organic whole milk brand like Grazier's or Nancy's), 1-2 egg yolks**, 1 Tbs collagen protein (optional; good food source of protein, plus benefits of collagen), 2 probiotic capsules (optional; good if you're building your immune system or fighting illness), and vanilla stevia to taste. Blend all ingredients together and enjoy!
I usually make extra to pour into these smoothie pop molds and freeze for later snacking (see photo above)!
*Coconut milk made from blending one can full-fat organic coconut milk and enough water to make 1/2 gallon. As good as store bought, without the added carrageenan or gums!
**From pastured hens only! It is safe to consume raw egg yolks from hens that have been raised outdoors and are free from antibiotics (it's not recommended to consume raw egg whites as they contain enzyme inhibitors that can interfere with protein digestion). Organic eggs are also considered safe for raw consumption, however I would not recommend eating any non-organic eggs raw. If you have concern about consuming raw egg yolks , read this article for more information. Our family chooses to consume raw pastured egg yolks and we enjoy the benefits of "natures multivitamin".