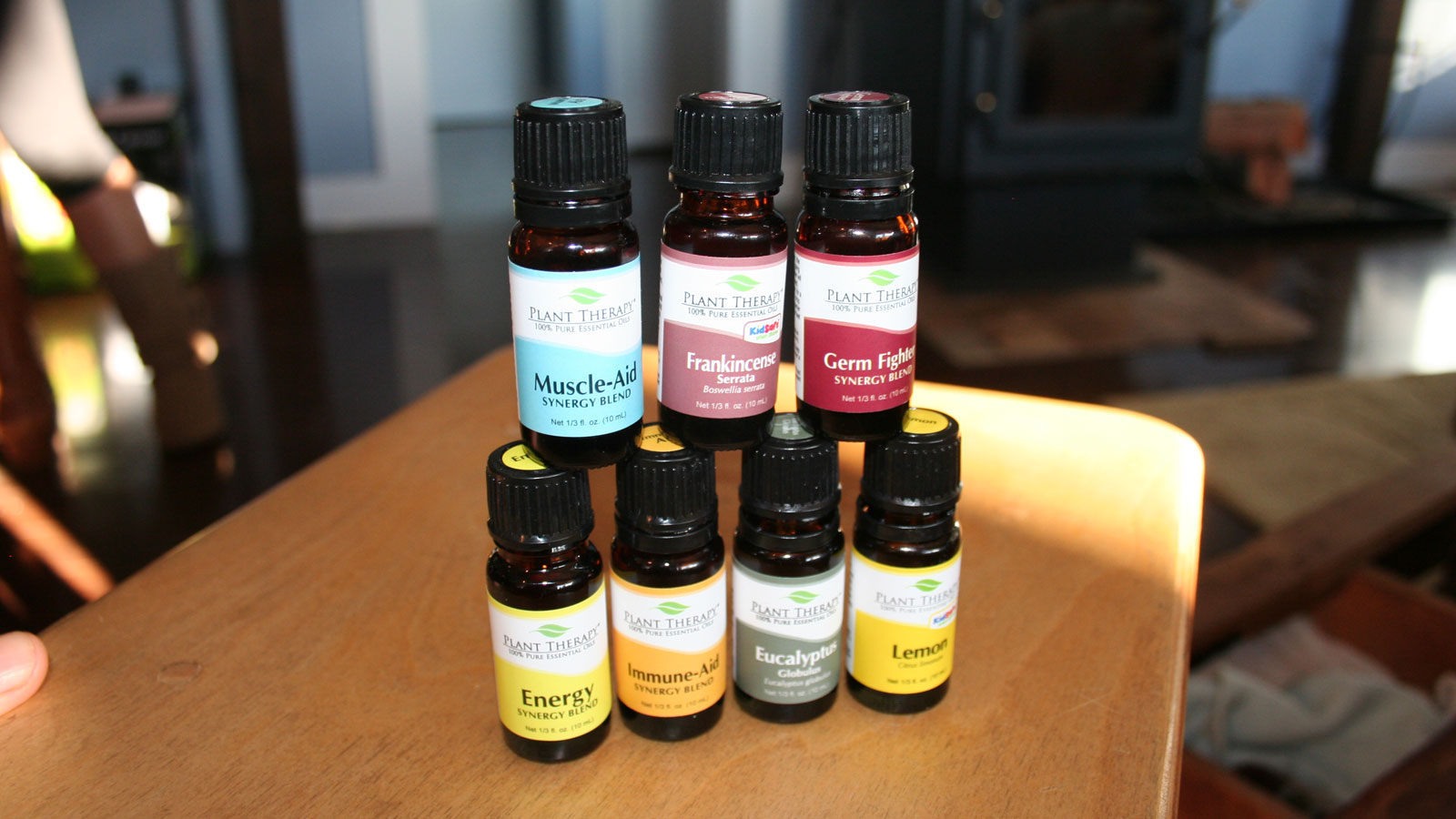 Essential Oils: 101 – A Quick & Easy Guide to Getting Started
If you're wanting to get started with essential oils for your health, but have no clue where to start, this is the guide for you! Consider this your Essential Oils 101 course!
Are you still hovering on the fence when it comes to using essential oils? Not sure if it's just a bunch of hype, or if there's actually some validity to these things? Carefully climb down from that fence post as we ease into the incredible journey and amazing resource that essential oils can be.
Maybe you've heard about essential oils before, or know someone who's always talking about how incredible they are. Maybe you're wanting to help keep your family healthy from the latest cold or flu going around. Or maybe you're wanting to upgrade your medicine cabinet with more natural ingredients that help support good health instead of just masking symptoms.
So how do you walk into the world of essential oils, where there are literally hundreds of different companies (some reputable, some not) and NOT drop a fortune just to get started?
I get a lot of questions from friends, family and readers wondering just that…so let me share with you what I share with them, and hopefully you'll get some clarity into the world of essential oils. At the very least, this can be a roadmap to keep you from getting lost!
What are essential oils?
In a nutshell, an essential oil (EO) is a concentrated, volatile, aromatic liquid that is obtained from the fruits, seeds, flowers, bark, stems, roots, leaves or other parts of a plant. Essential oils have been used for centuries for both their healing and aromatic benefits.
Chances are you have either tried essential oils yourself or you know someone who uses them. As each year passes, people are choosing to clear out their medicine cabinets, trashing the OTC medications filled with synthetic and harmful ingredients and replacing them with essential oils.
If you already use essential oils and are devoted to a specific brand, have researched their distillation, testing and quality control methods, and are comfortable with that company, then STICK WITH THEM! We have tried many essential oil companies over the past five years (doTERRA, Young Living, Native American Nutritionals, Purely, Eden's Garden and Rocky Mountain Oils) and have had great success with each one. For our family, we've chosen to use Plant Therapy for their quality, sourcing standards, testing methods and pricing (as well as their phenomenal customer service). They are NOT a multi-level-marketing (MLM) company (which saves a huge markup in price right off the bat) plus they have an easy to use website, and free shipping and returns!
Please understand, this is not me trying to dissuade you from one essential oil company to change to Plant Therapy. If you have a company you're happy with, then just use this guide as an informational tool! However, if you choose to order through Plant Therapy, we will receive a small commission at no extra charge to you. My strongest suggestion is to do a bit of research to know and understand how the company you choose to use sources and processes their oils. I cannot state this enough, sourcing and processing is paramount to the quality of the end product!
What's the easiest way to get started with essential oils?
Simple, start small. You can start using essential oils the moment you have one blend. But my suggestion would be to start with three: Lavender, Lemon and an Immunity Blend. By having these three oils in your "arsenal" you'll have a great supply to start reaching for the oils instead of to the OTC meds.
Lavender helps with headaches, neck tension, sleep, stomach issues and motion sickness. It's calming, can promote relaxation and perfect for skin health (read more below).
Lemon helps with fevers, circulation and supports the digestive system. Plus it's my favorite to add a drop to my water throughout each day!
Immunity blend (or Germ Fighter) will help support your health, even when life happens and our daily choices aren't the best. Sometimes in life we survive on coffee, have stressful times at work, or have little ones and we just don't get enough sleep. Having an immunity blend will help keep us healthy when we don't have time to be sick!
This is another reason why we love Plant Therapy, many of their essential oils average $7-$15 for a 10mL bottle, plus they offer FREE shipping for any amount (no minimum purchase!)…that's certainly doable when getting started, yes? Because of the great savings, you might also want to toss a package of roller bottles in your cart so you can mix up some pre-diluted oils to take with you on the go.
Read through the list of my top 12 essential oils below and choose which one oil you're going to purchase today! There is no specific order for which you should buy. Some may prefer to buy singles (individual essential oils) while others may prefer synergies (blends of multiple oils for more specific purposes). If one jumps out at you, then by all means, get that one!  
Buy just one oil today, then next month buy a second oil. By buying just one oil a month, in one year you'll have compiled 12 essential oils that can be used for a myriad of ailments. (Be sure to check out some of our "natural medicine cabinet" recipes at the bottom of this post.)
Focus on specifics: A few oils and a few ailments at a time.
Ask yourself a question…what is something I'm consistently reaching for to help with "______________". A headache, digestive upset, sore muscles, etc. If you could help with just one ailment, what would it be? You might just find an oil blend that's perfect for your ailment. When you do, buy it! If you have something to help with an ailment, you'll use it.
Check out the list of synergy blends offered through Plant Therapy. And our favorites are their Kid Safe Synergy Blends. No more guessing whether each individual oil in the blend is kid safe for your little ones.
Maybe you have a bottle of lavender essential oil and you're wondering all the different ways to use it. Then start there! Do a little reading on lavender, find some recipes you can throw together to keep in your medicine cabinet, and go from there. Once you have a good handle on lavender, move to Frankincense, Roman Chamomile, or maybe Sweet Orange…that's the best part, you get to choose!
Best essential oil sets to buy
If you're an over-achiever, and have the means to do so, I would recommend looking at some of Plant Therapy's kits. These kits will save you money (overall) and get you and your family well on your way to a healthier new year.
Do remember, we're taking "doable" steps, so if $6 is what you can afford this month, then it will be $6 well spent toward your health (another reason why Plant Therapy's free shipping is so awesome)!